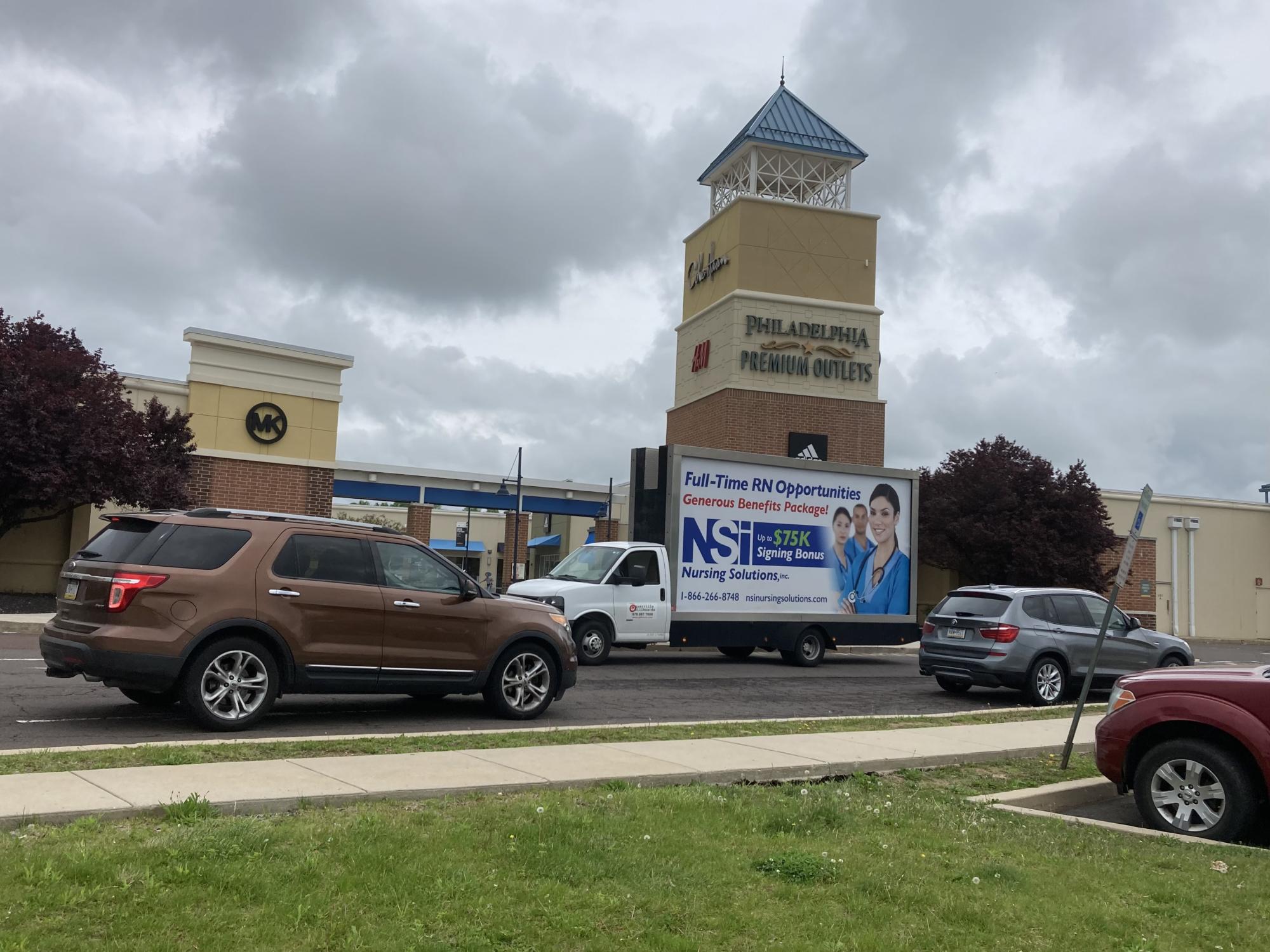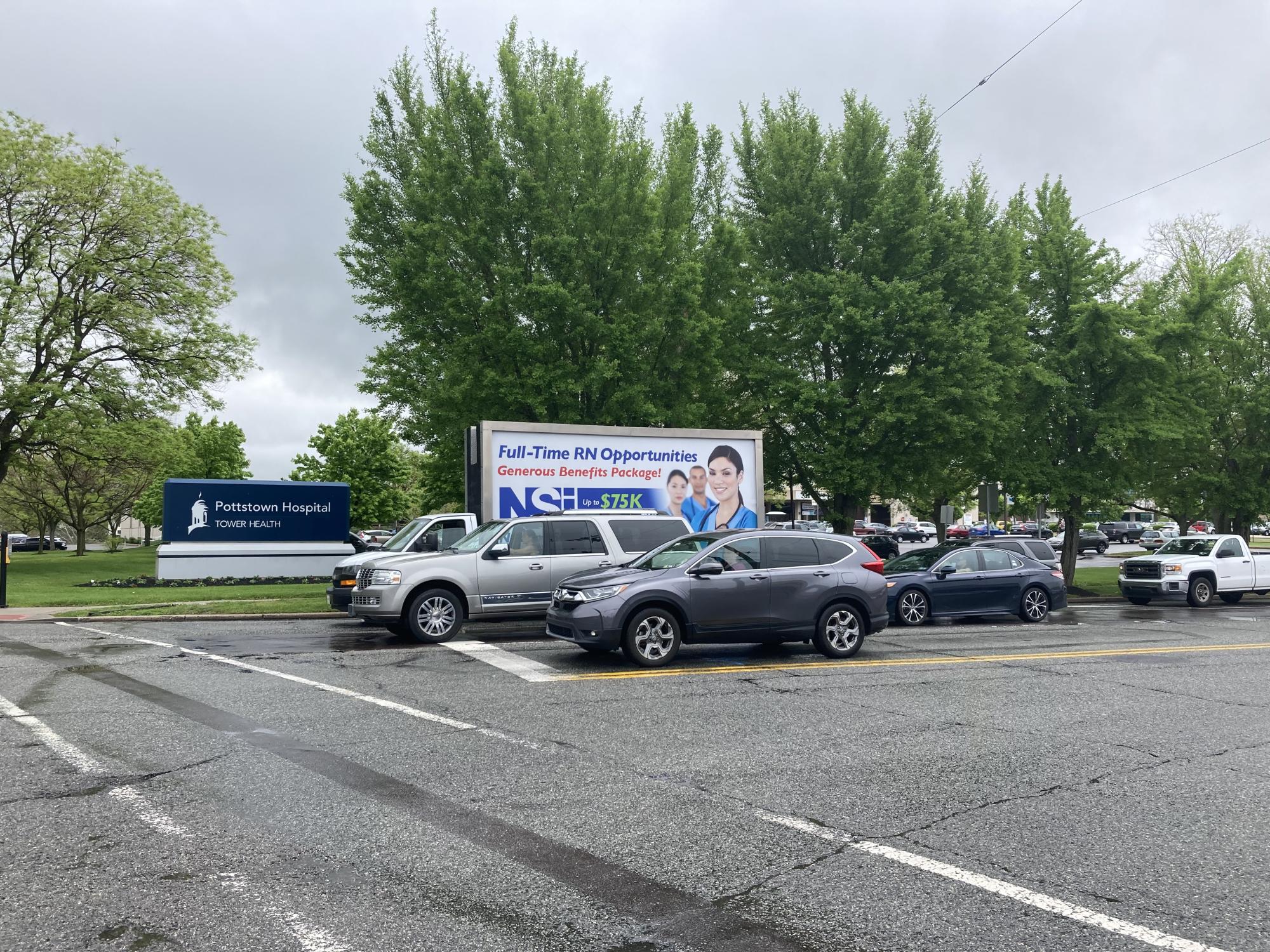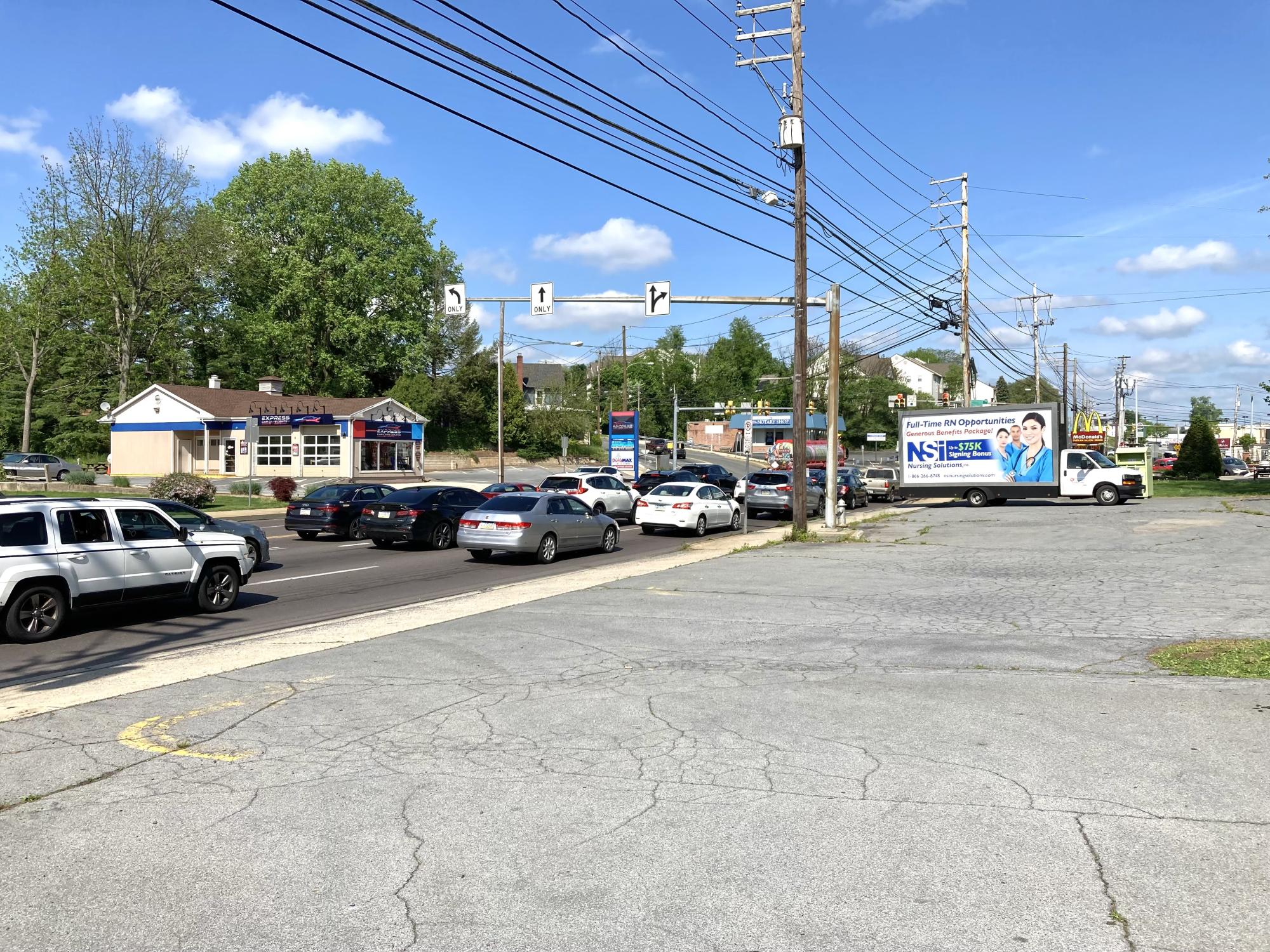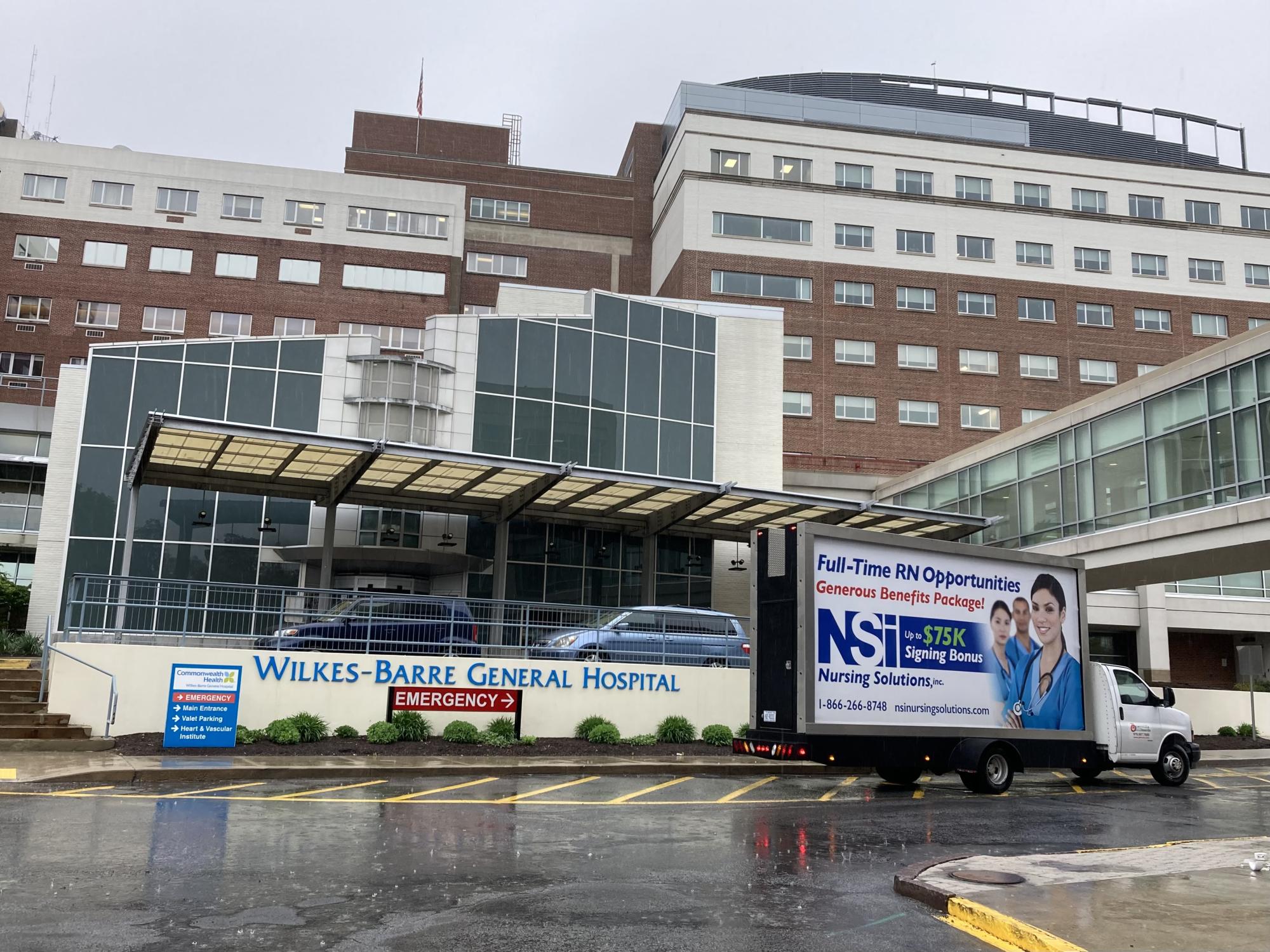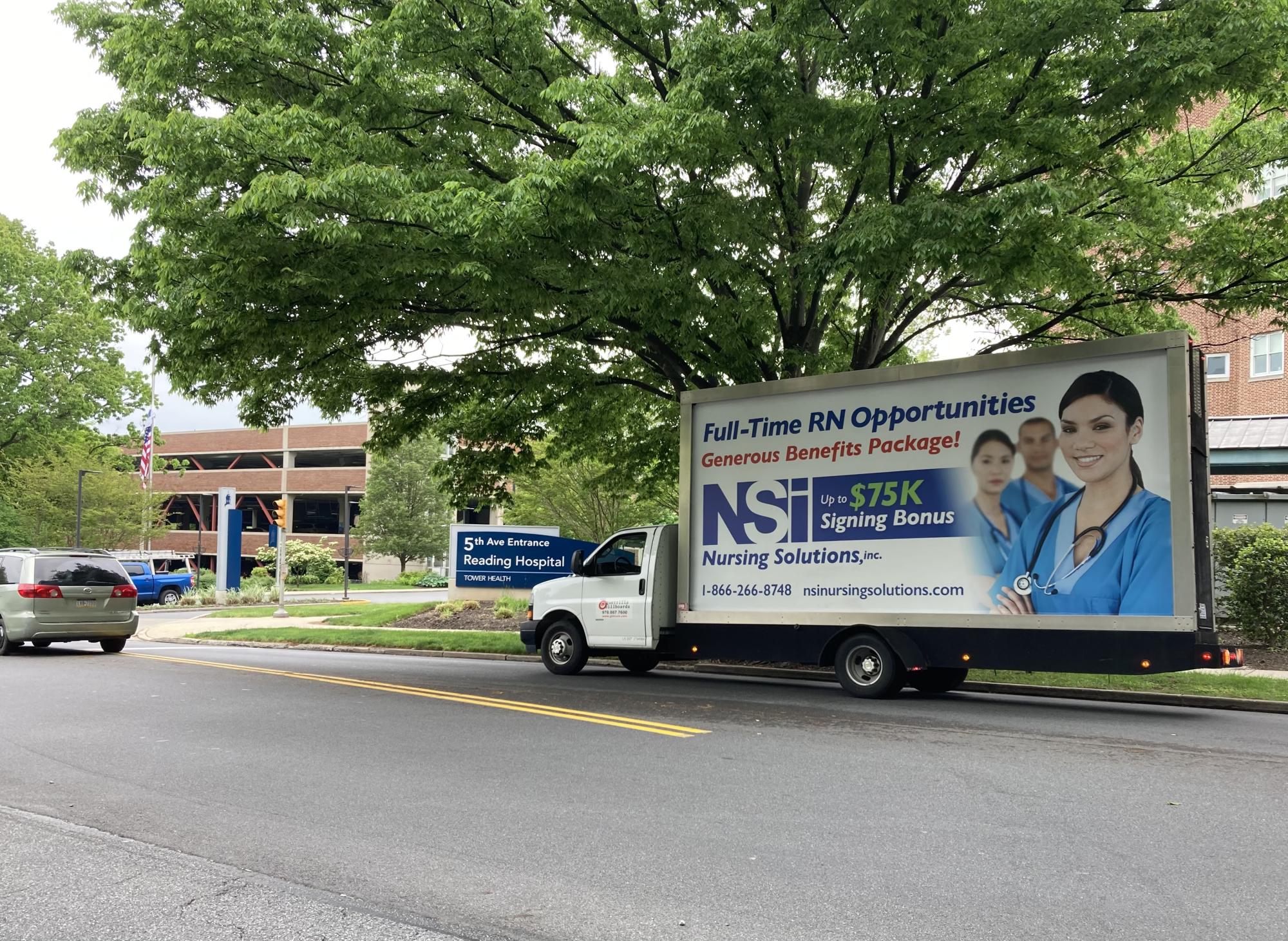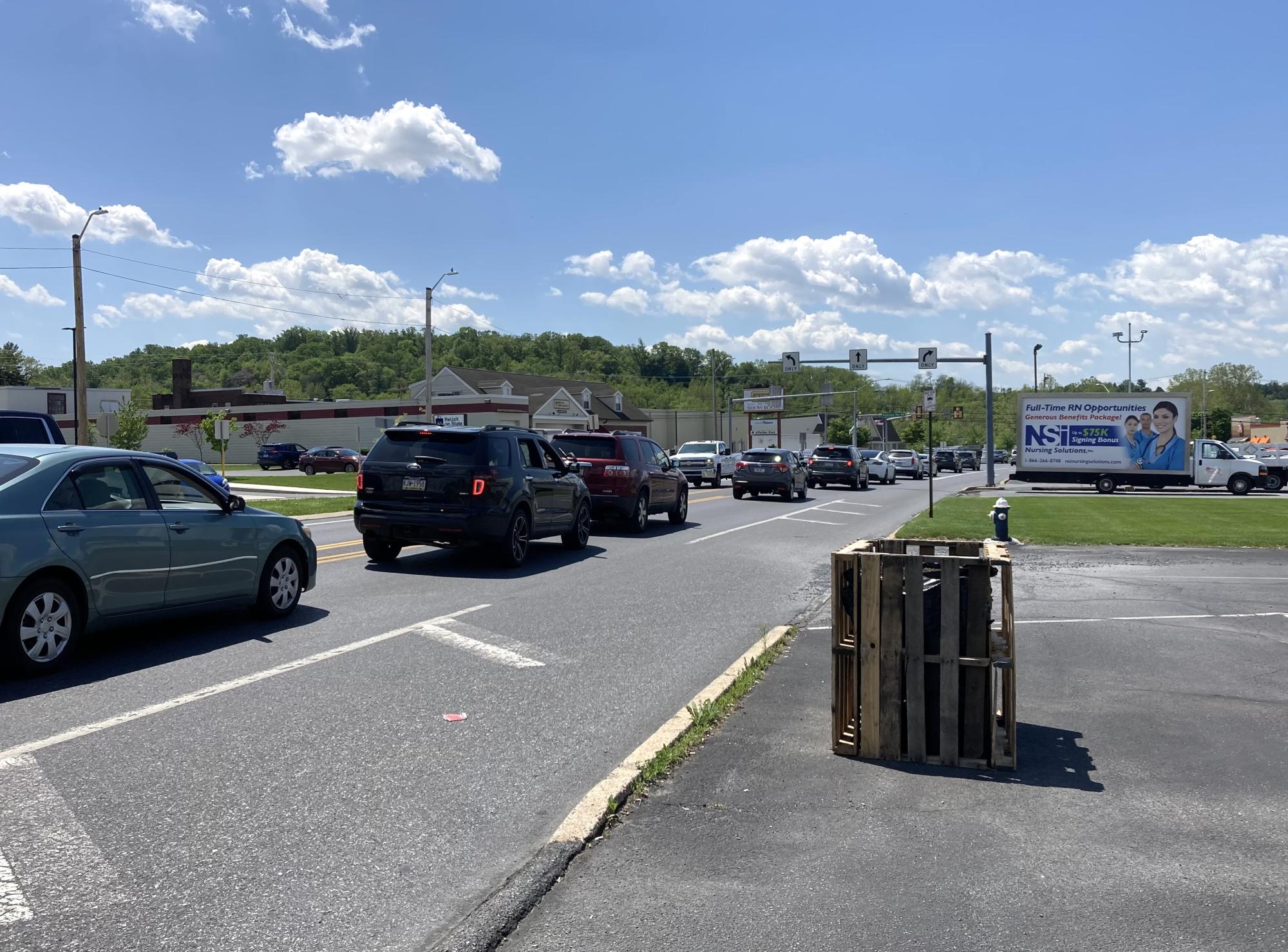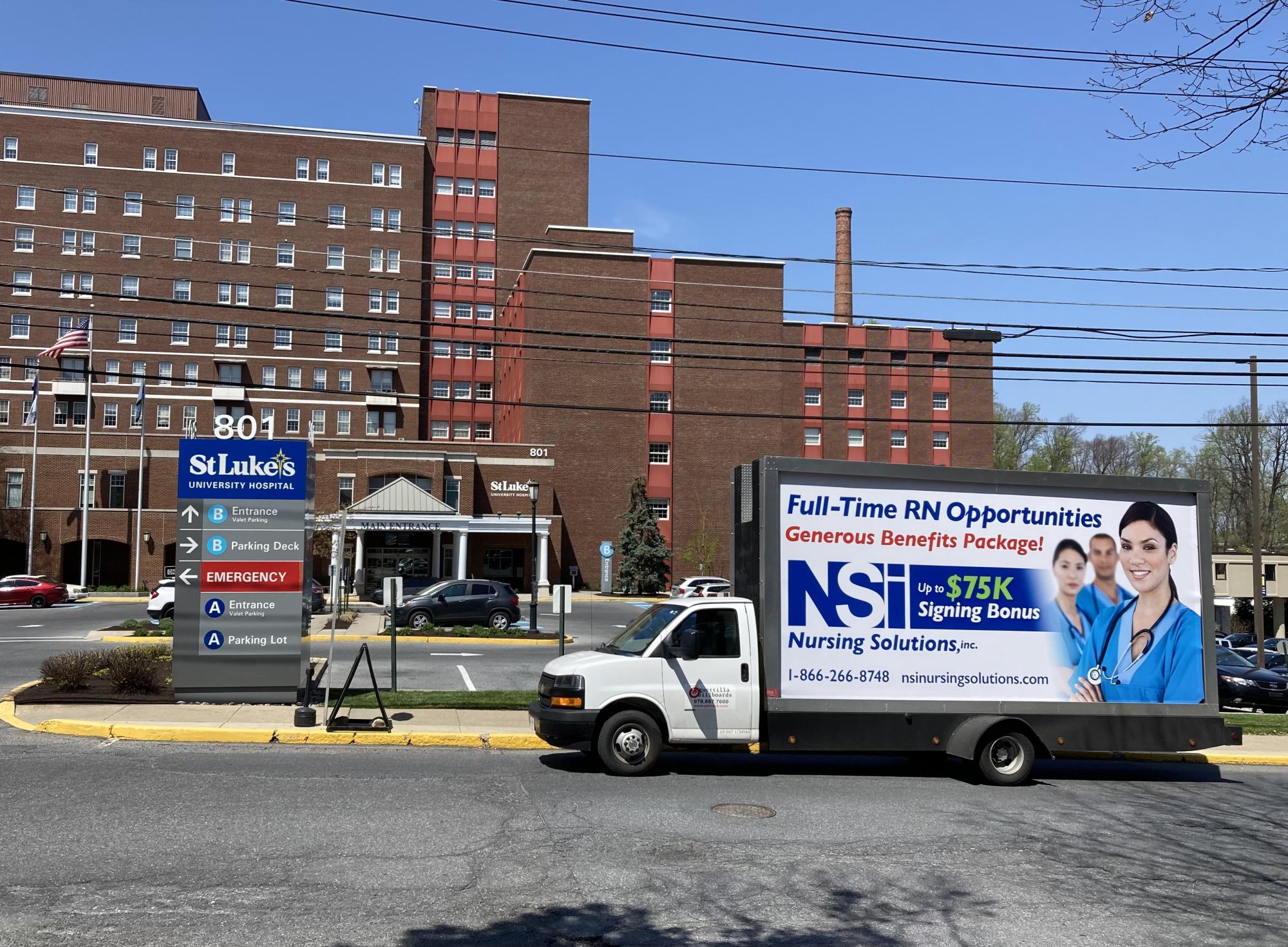 RN Nurse Recruiting in Pennsylvania
In a tight market for highly qualified nurses to staff its hospitals, a central Pennsylvania hospital chain recently deployed a Guerrilla Mobile Billboards ad campaign to amplify awareness among RN's at other hospitals in the region, suggesting that perhaps they should consider a change.
With a strong call to action message, including a generous signing bonus, prominently displayed on the truck's pair of billboards, the billboard truck visited a variety of hospitals throughout a number of northeast and east central Pennsylvania communities – ranging from Scranton, to Reading, to the Philadelphia suburbs.
Coverage in each market included the target hospitals' immediate neighborhoods during nursing staff shift changes, plus busy retail corridors nearby where people not currently at work, would likely be shopping, eating, and commuting.
Our lead driver Ray was especially adept at finding high traffic areas where he could position the billboard truck's message for optimal exposure to passerby.
More campaigns for Employee Recruiting
More campaigns around Scranton, PA