Billboard truck advertising for Health Care
Promotion for hospitals, insurance providers, more.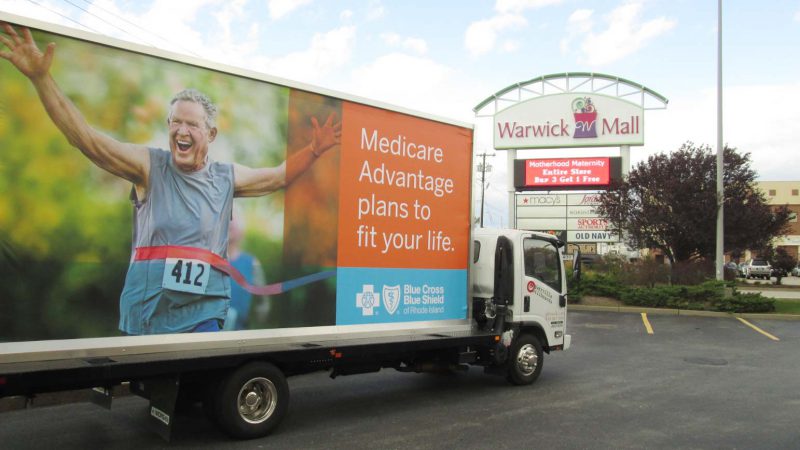 New health insurance products and policy promotions
Mobile outdoor advertising offers considerable advantages for the promotion of new products or policies offered by your company. We are able to bring awareness to many more locations that traditional outdoor advertising. The more people who see your billboard, the more likely you are to keep your clients, as well as bring in new ones.
Open enrollment season
The annual open enrollment period, when companies and individuals make additions or changes to their health insurance policies, is a great time to use mobile billboard advertising. Building awareness of your company's offerings provides greater potential to gain new clients.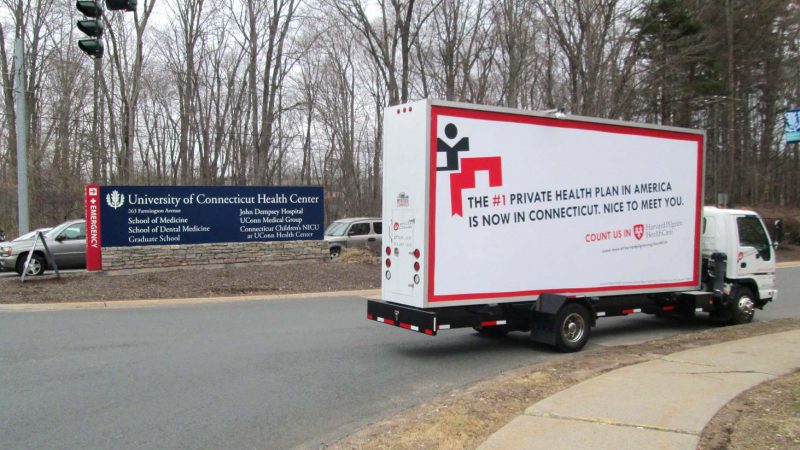 New coverage areas
When your insurance company expands its coverage area, it is very important to make people in the new location aware of your presence. Mobile billboard trucks can be targeted to specific geographic areas, and therefore get your message in front of just the right sets of eyes.
Advertise new health care facilities and procedures
When opening a new health care facility or rolling out new offerings, it is very important to make people in the area aware of your presence. Similar to new coverage areas for health insurance, mobile billboards can travel in specific geographic areas, to ensure your message reaches the right people. Building this kind of awareness could make the difference between patients coming to you rather than your competitors.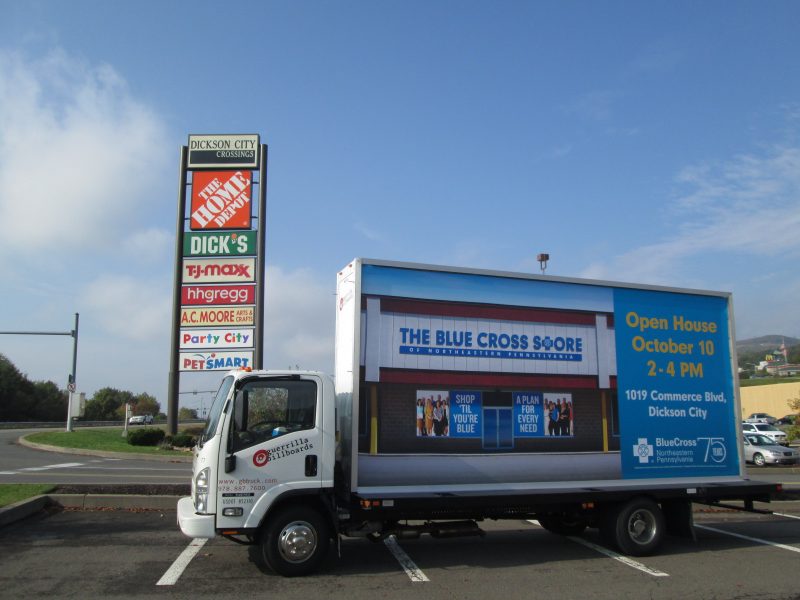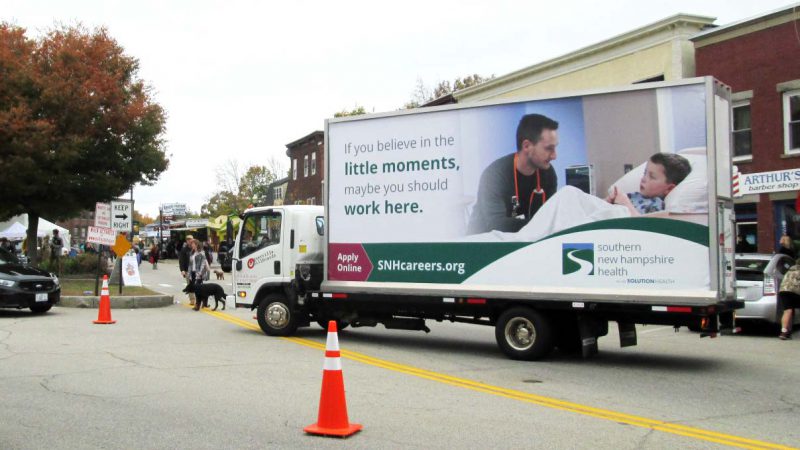 Recruit new employees
Looking to hire nurses, doctors, or administrators? Use our mobile, geographically targeted advertisements to make potential employees aware of you at events such as medical conferences and seminars. You can even target competing hospitals!
Recent campaigns for Health Care