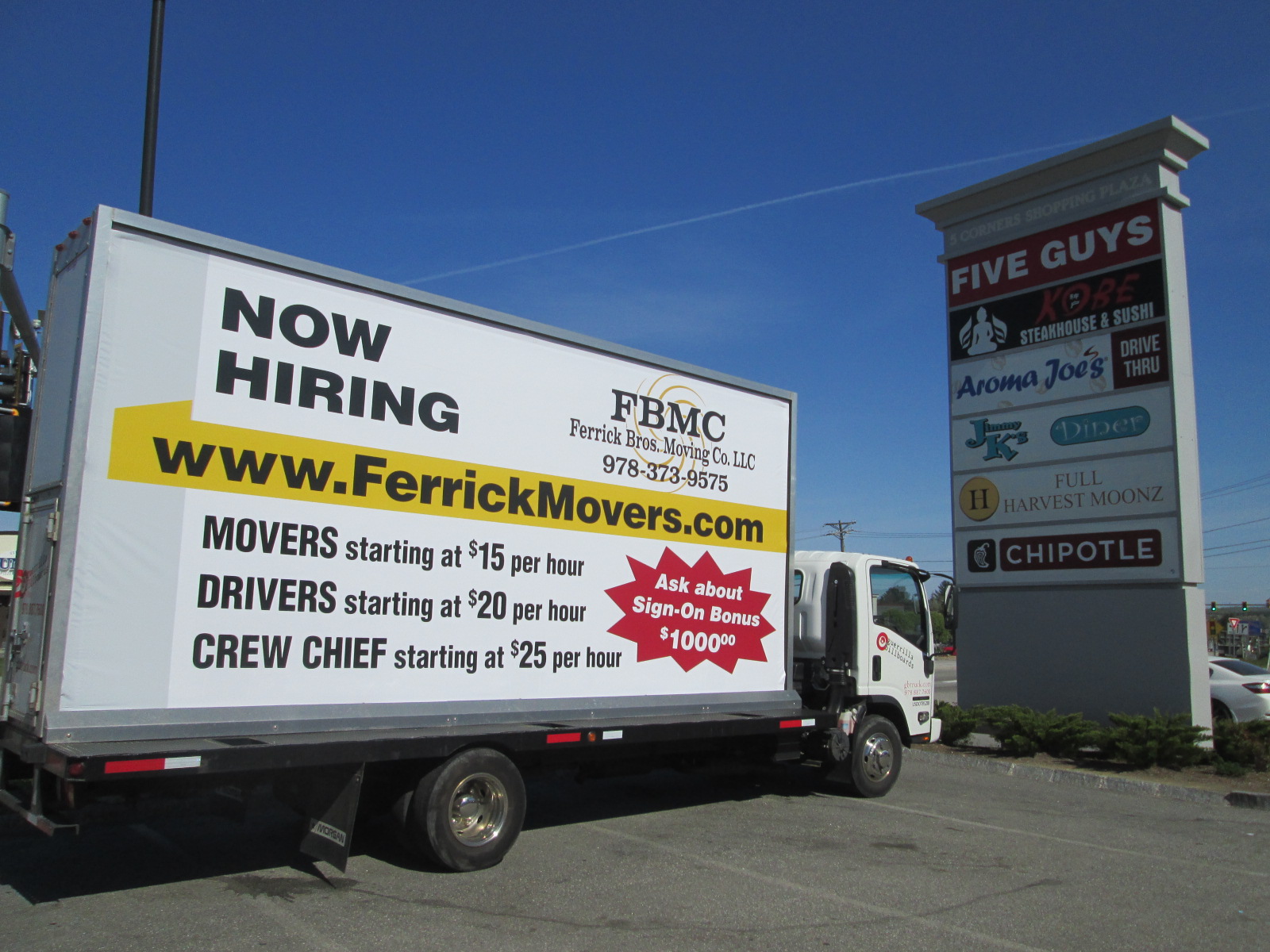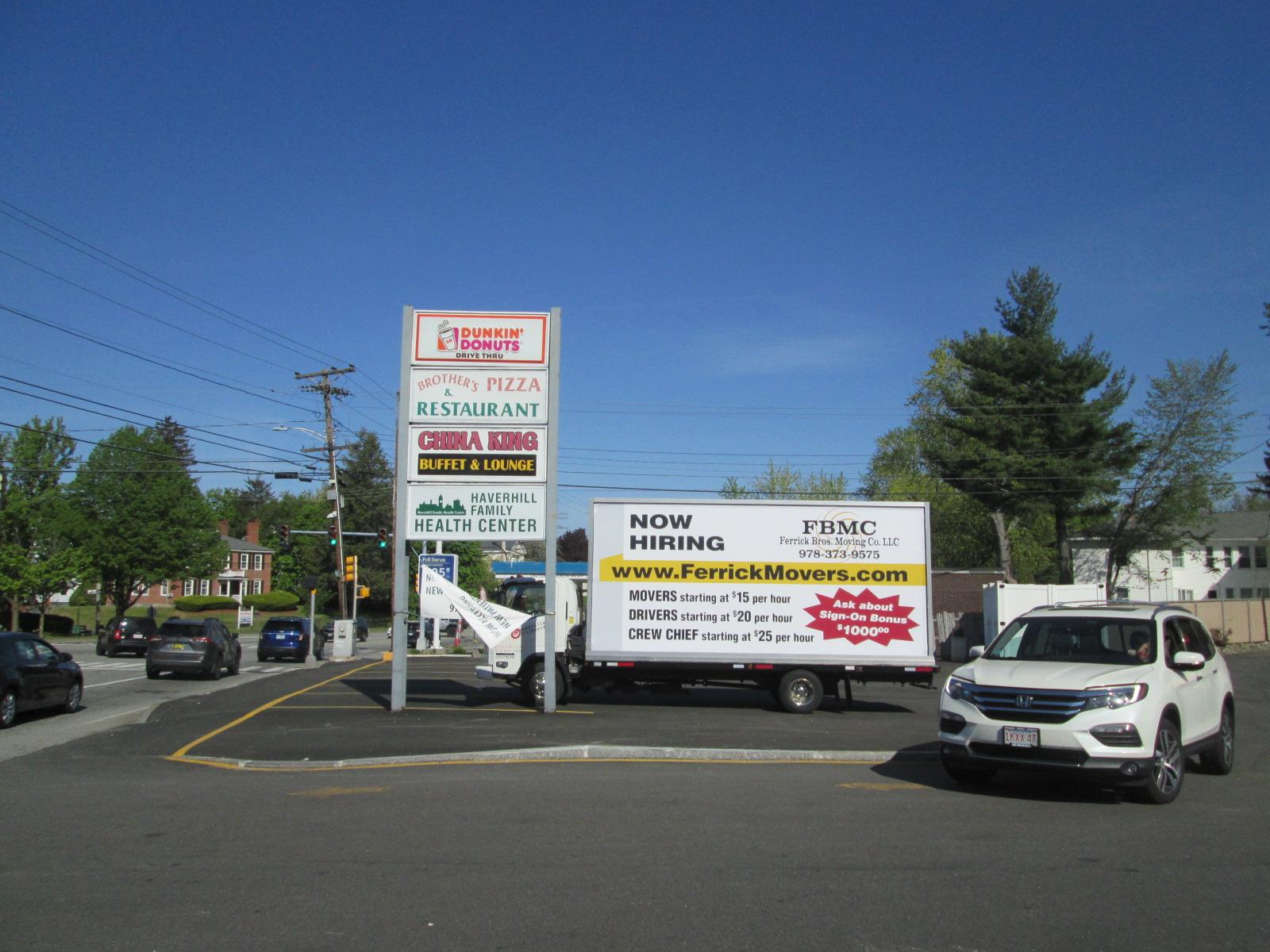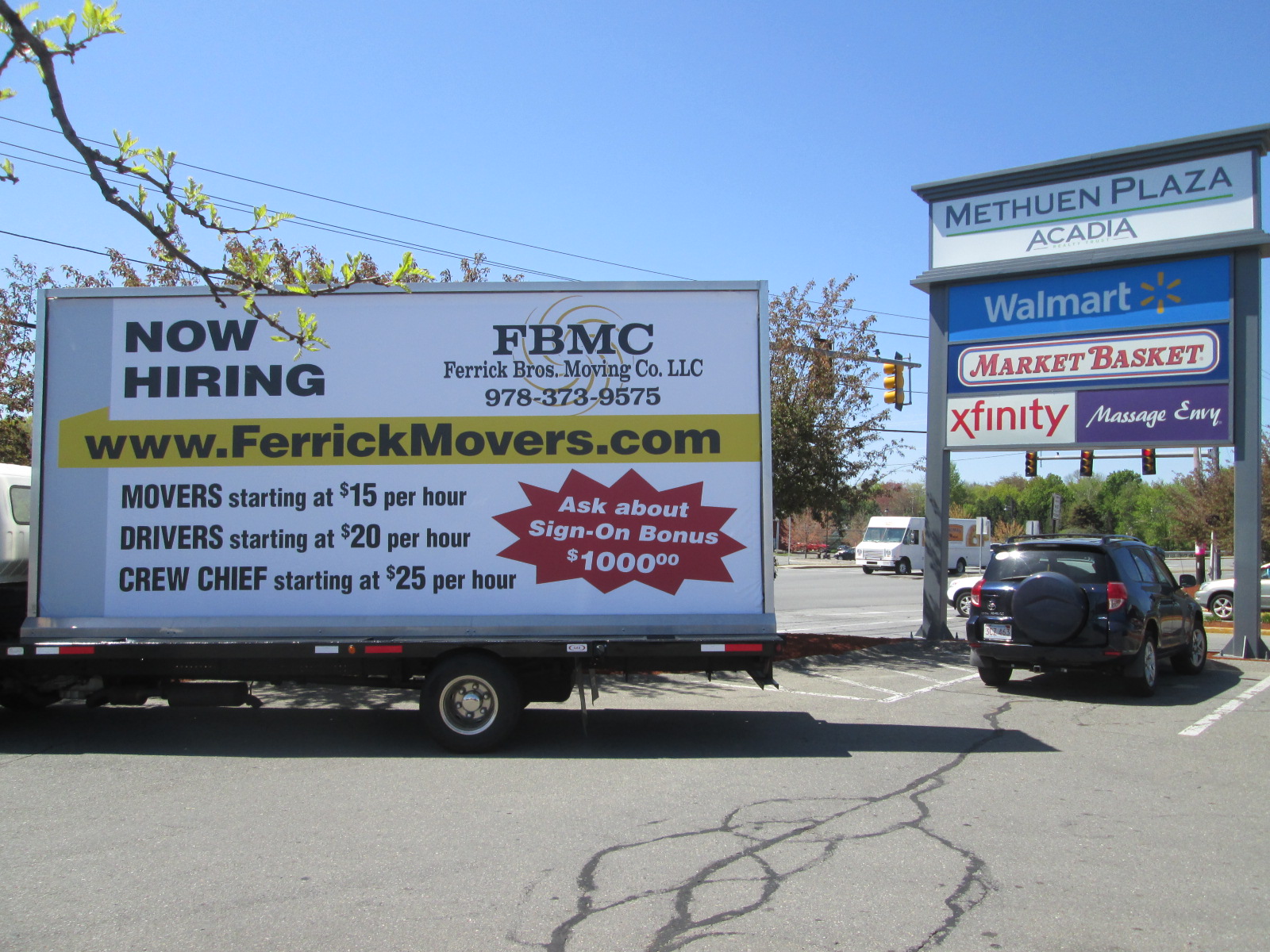 Ferrick Bros. Movers – NOW HIRING
Faced with few traditional outdoor advertising options in its immediate market area, and having had limited prior success with online recruiting, Ferrick Bros. Movers turned to a mobile billboard ad to provide hyper-local advertising.
Operating throughout selected Merrimack Valley communities in Massachusetts and New Hampshire, the billboard truck targeted local residential neighborhoods as well as nearby commercial, retail, and restaurant corridors where its typical employees live and shop.
In addition to creating awareness about its various job openings, and their respective wage rates – including a sign-on bonus, the billboard truck also amplified brand awareness among local consumers who may be seeking the services of a moving company.
More campaigns for Employee Recruiting
More campaigns around Boston, MA