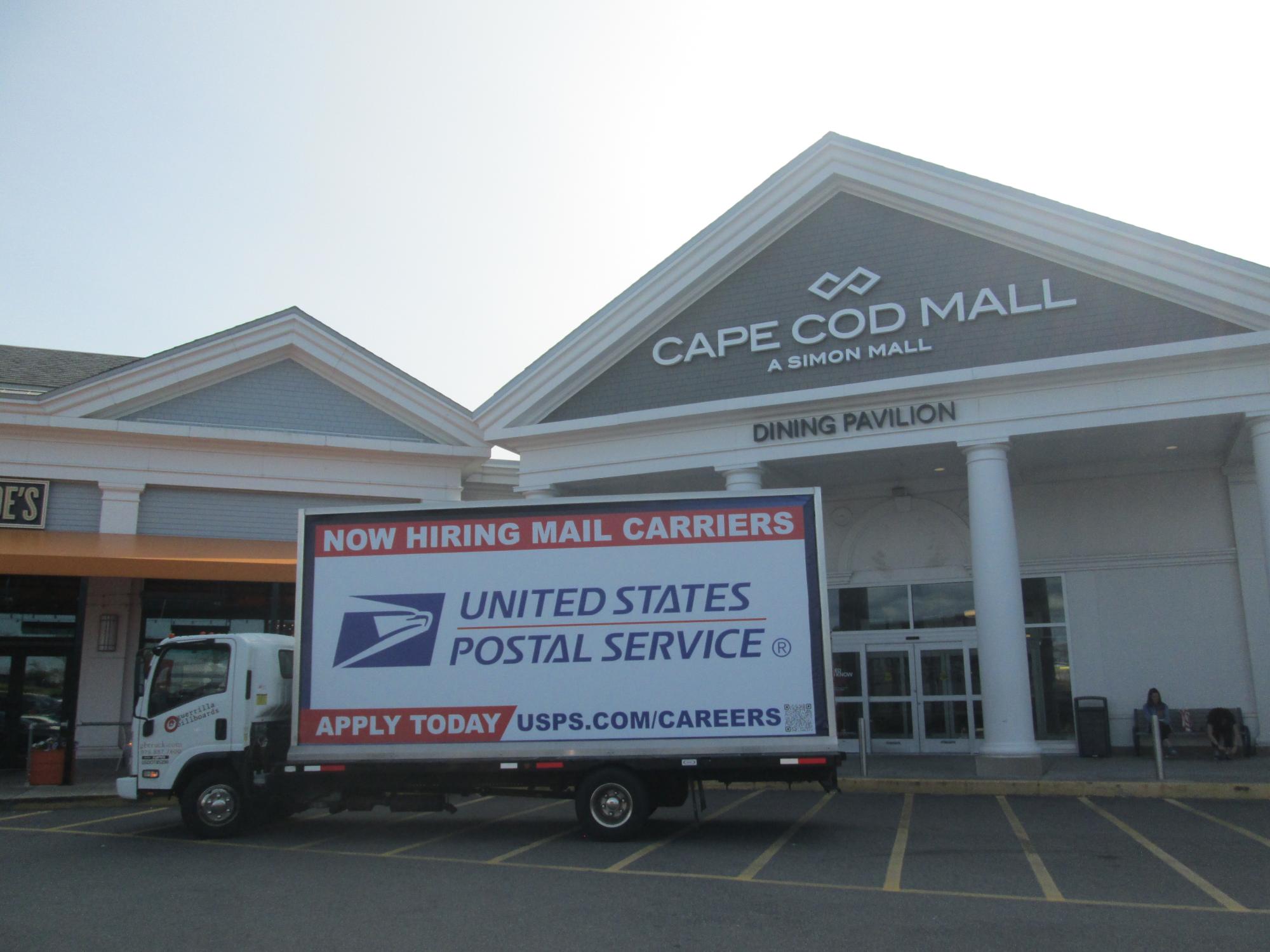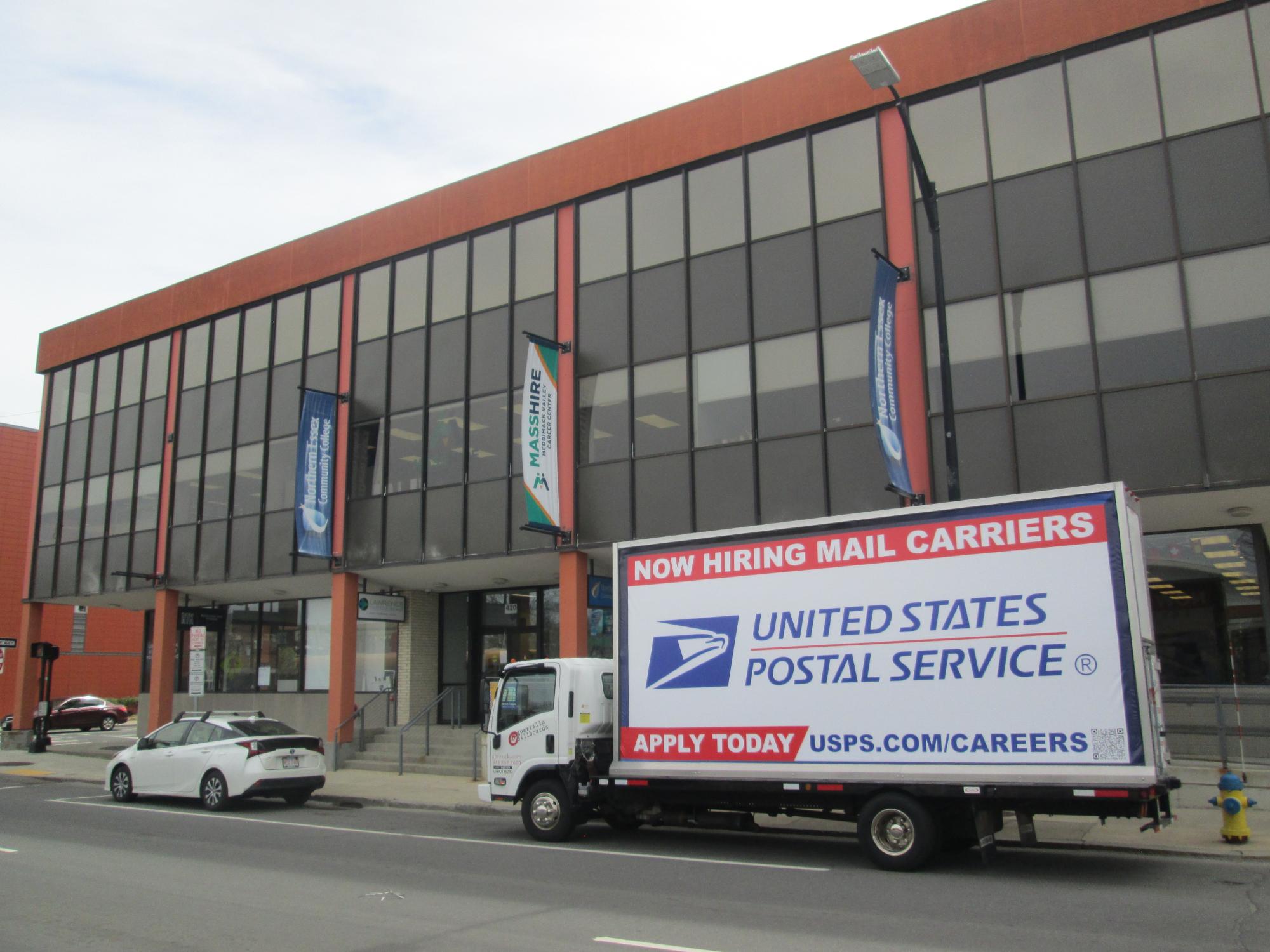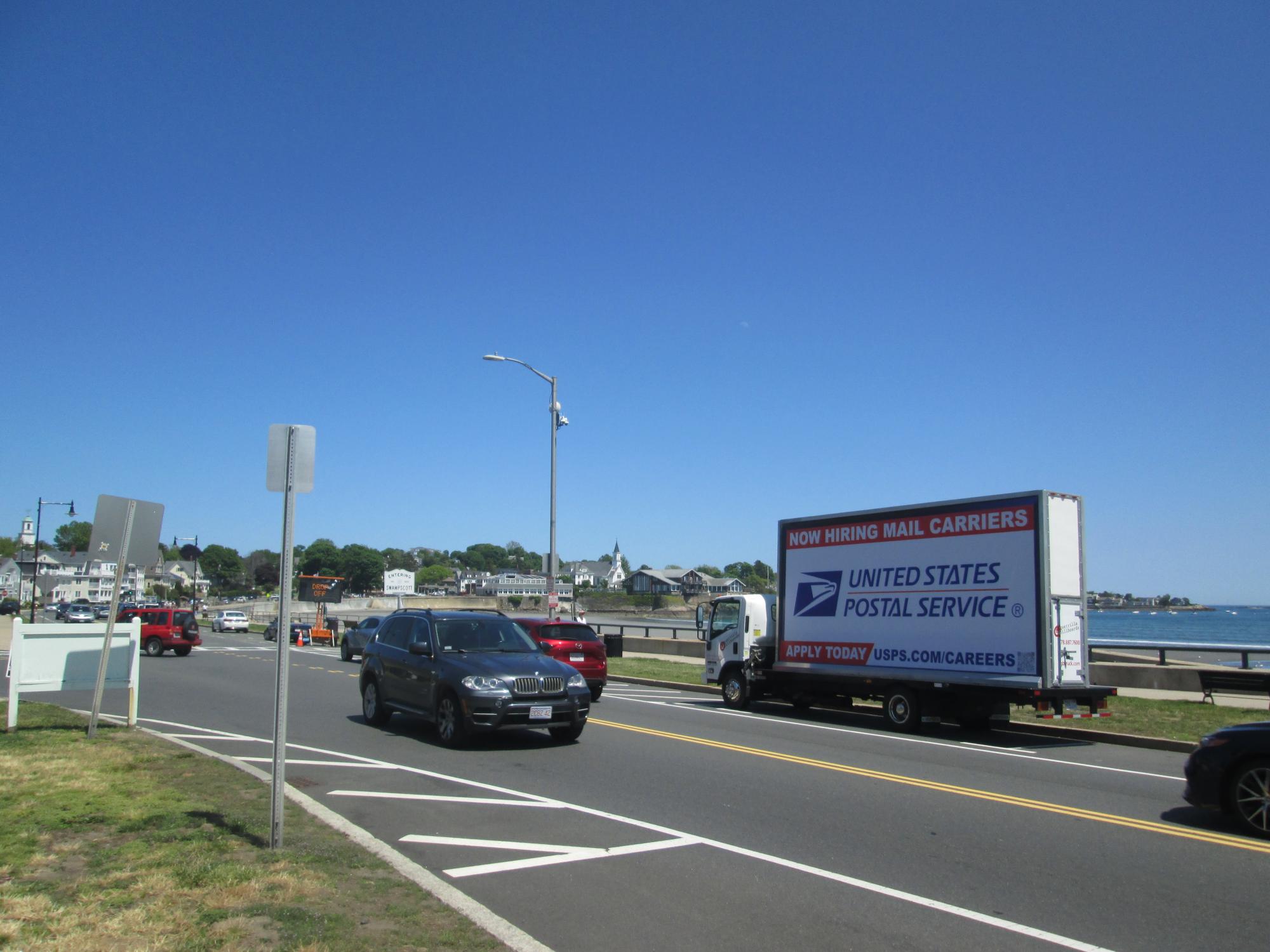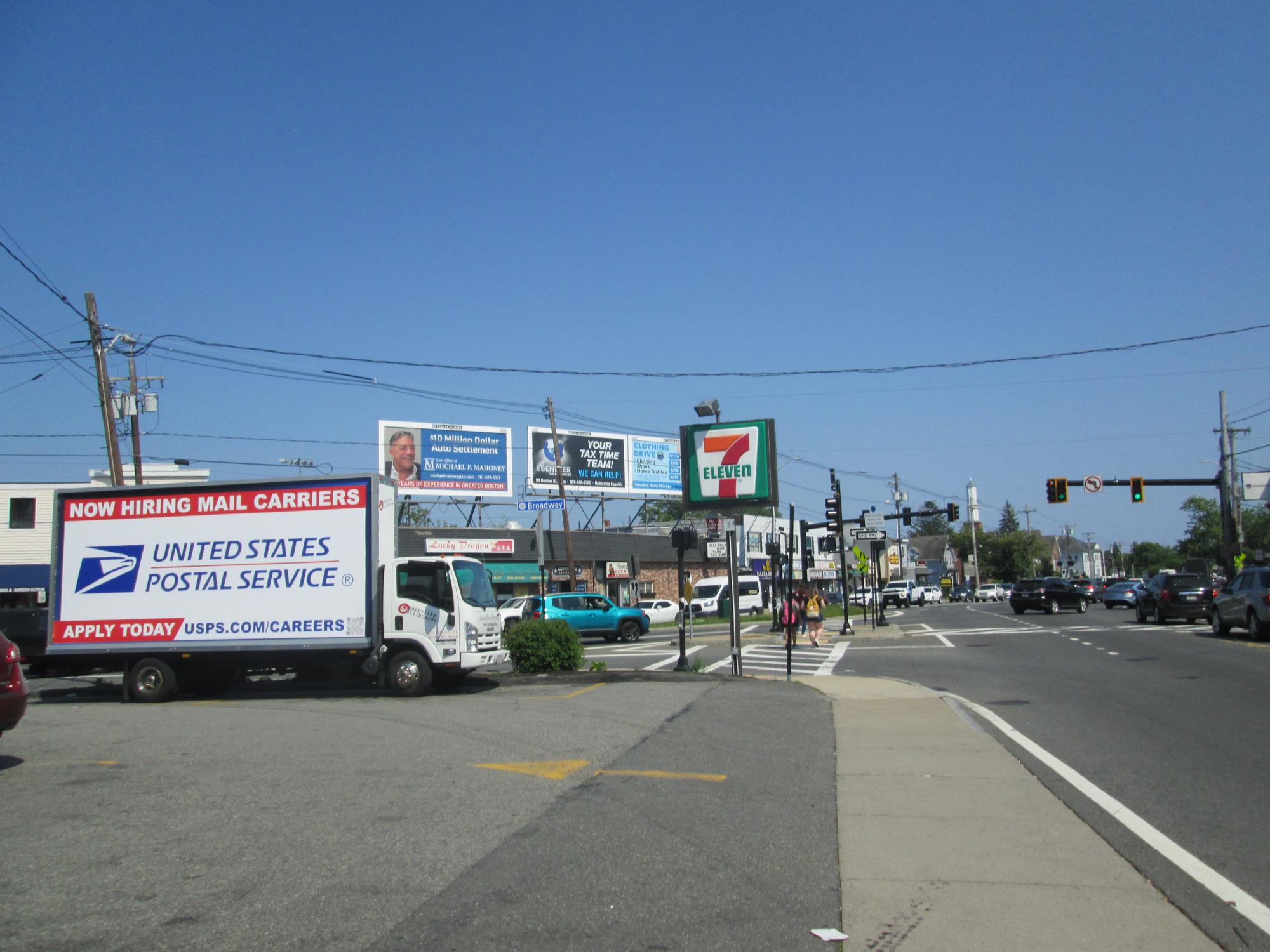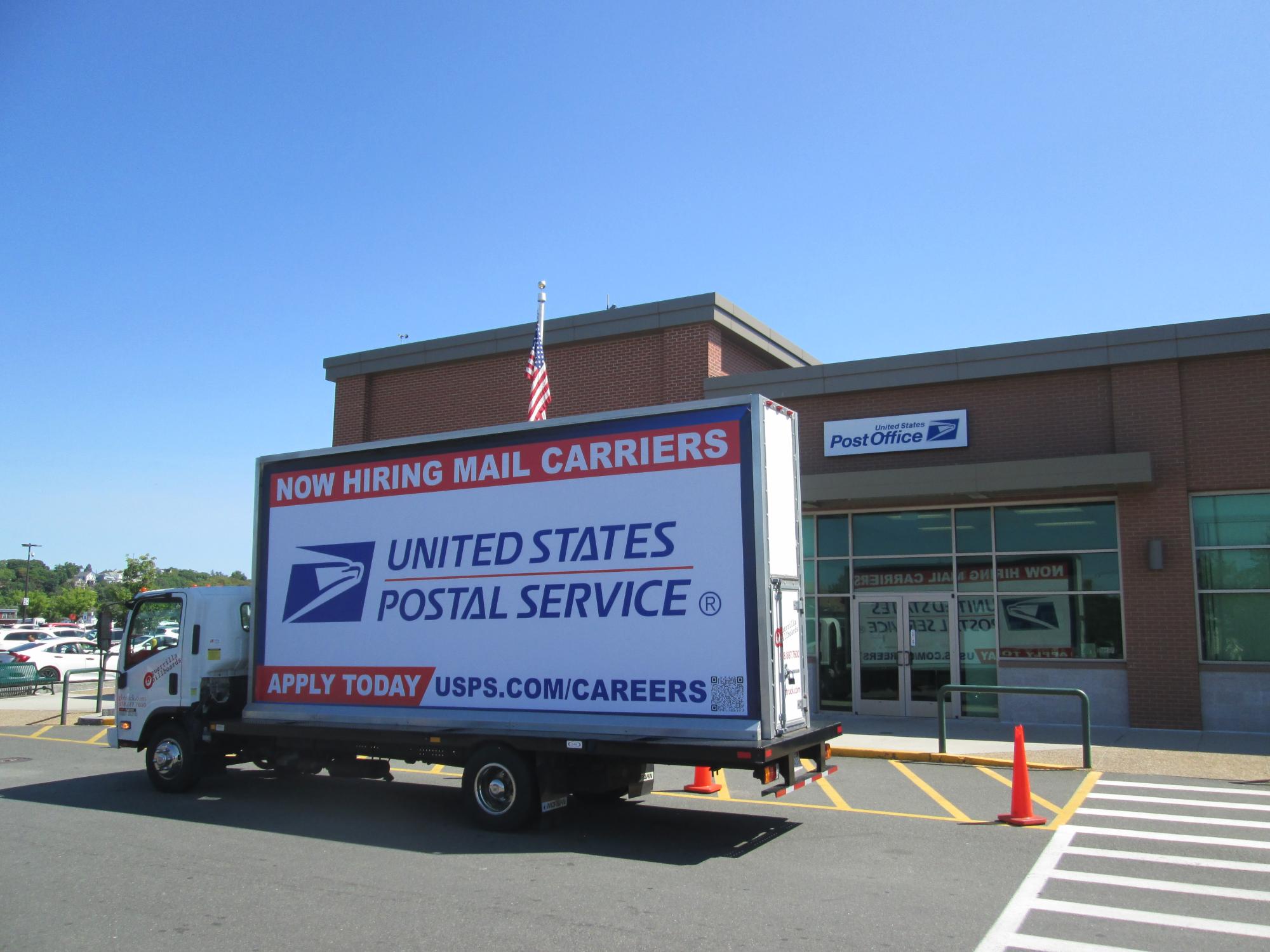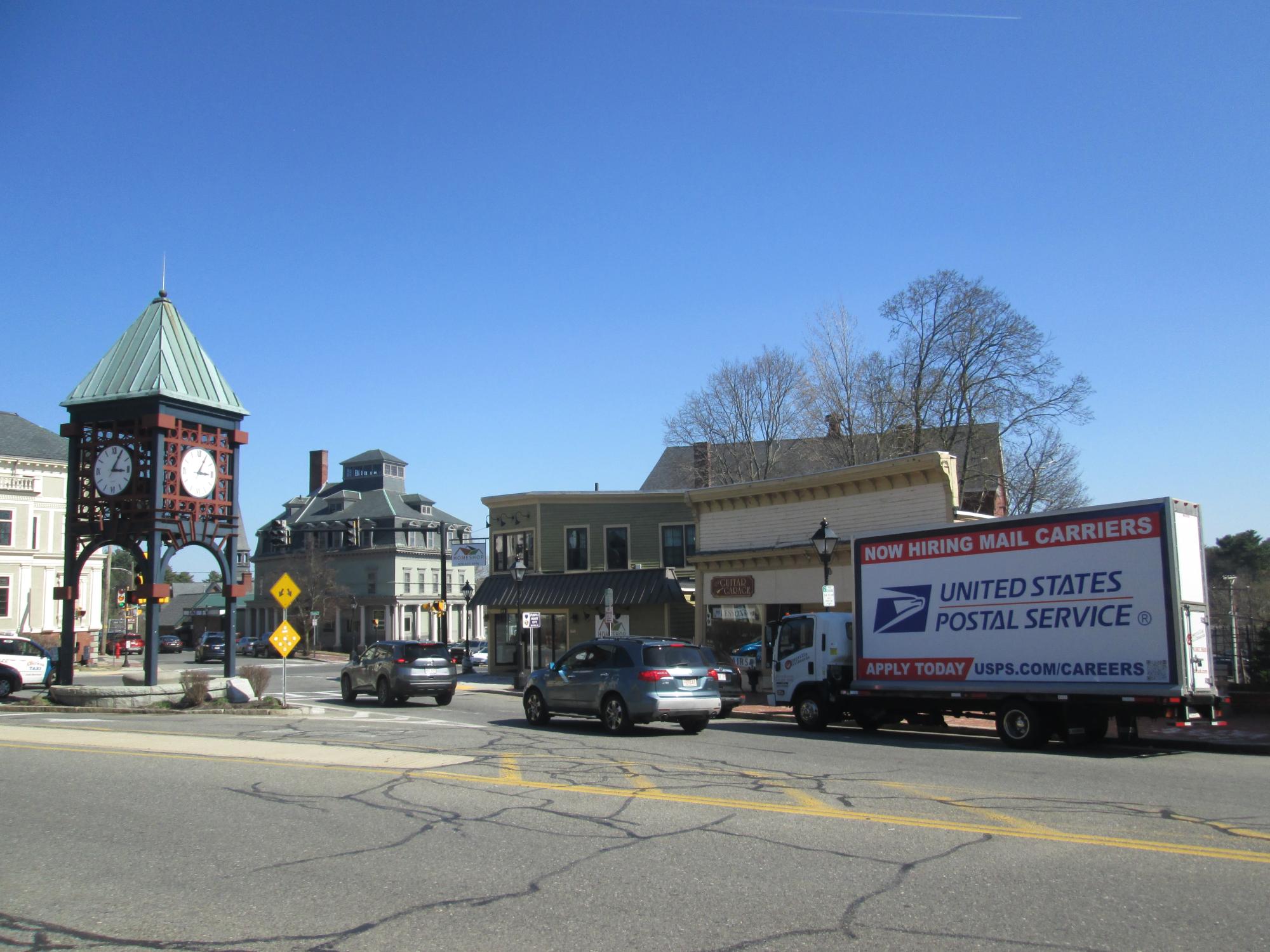 Guerrilla Mobile Billboards Delivers for the United States Postal Service
Deploying one of its traditional banner style mobile billboard trucks, Guerrilla Mobile Billboards has been running a series of week-long employee recruiting advertising flights around Boston and on Cape Cod for the United States Postal Service.
Featuring a set of large vinyl billboards with the talent acquisition message that the USPS is Now Hiring Mail Carriers, the postal service has focused the truck's daily runs in various zip codes around local community Post Offices where the need for additional mail carriers is greatest.
In addition to the use of bold letters highlighting the key call to action, and the widely recognized USPS logo, the billboards also feature a QR Code which allow interested passerby to conveniently use their mobile devices to link through to the USPS website and learn more about the mail carrier job openings, and how to apply for those careers online.
More campaigns for Employee Recruiting
More campaigns around Boston, MA