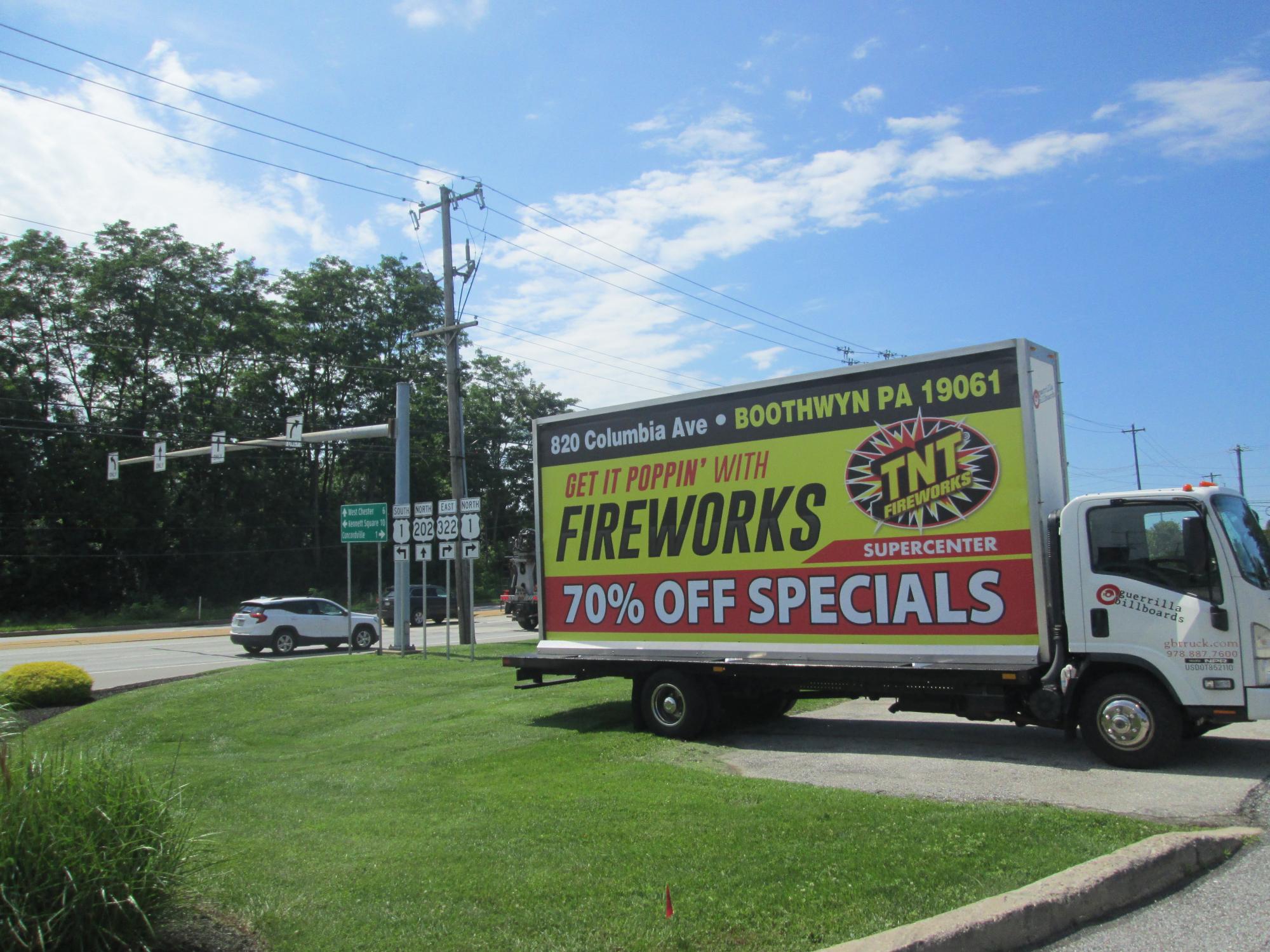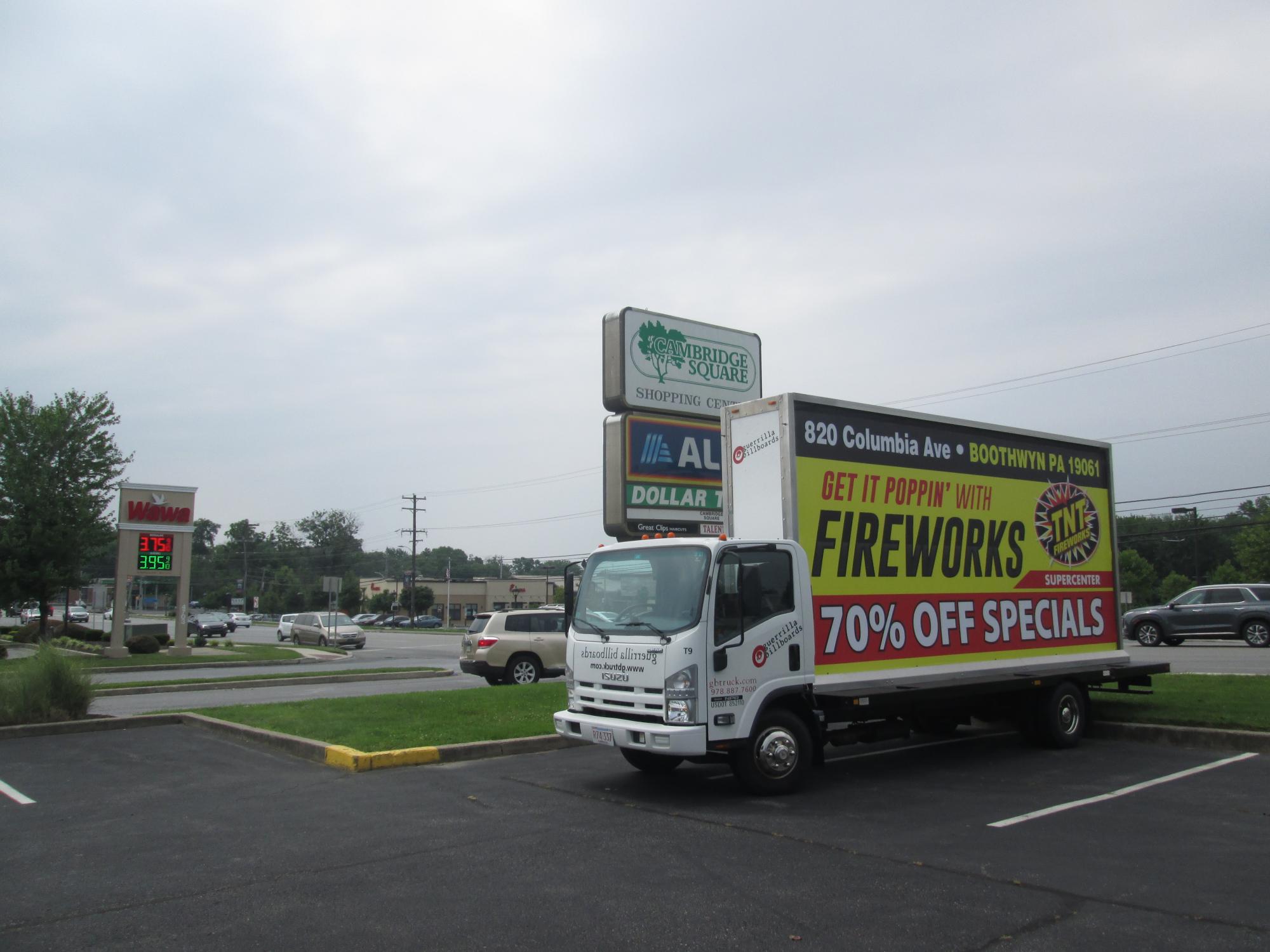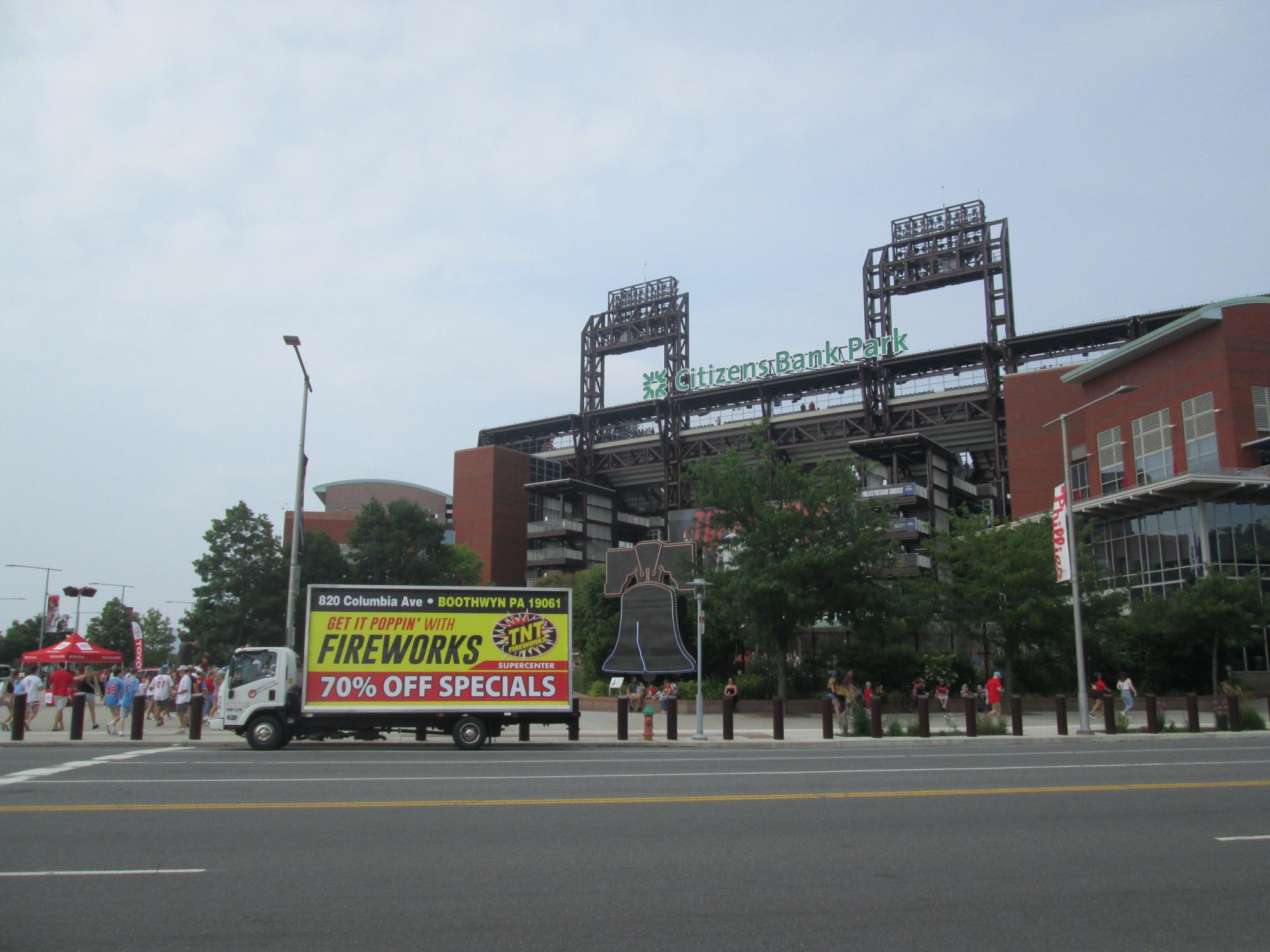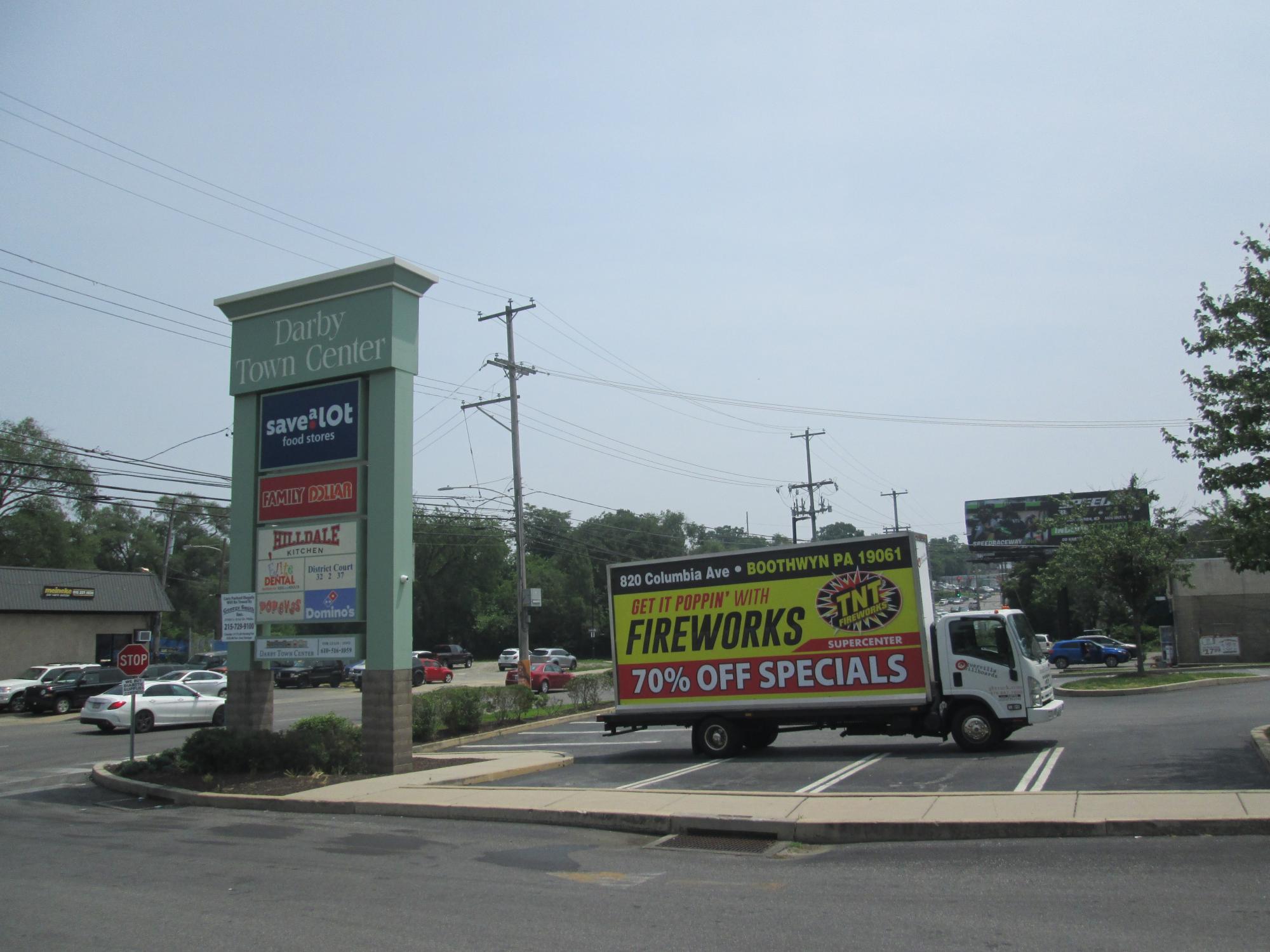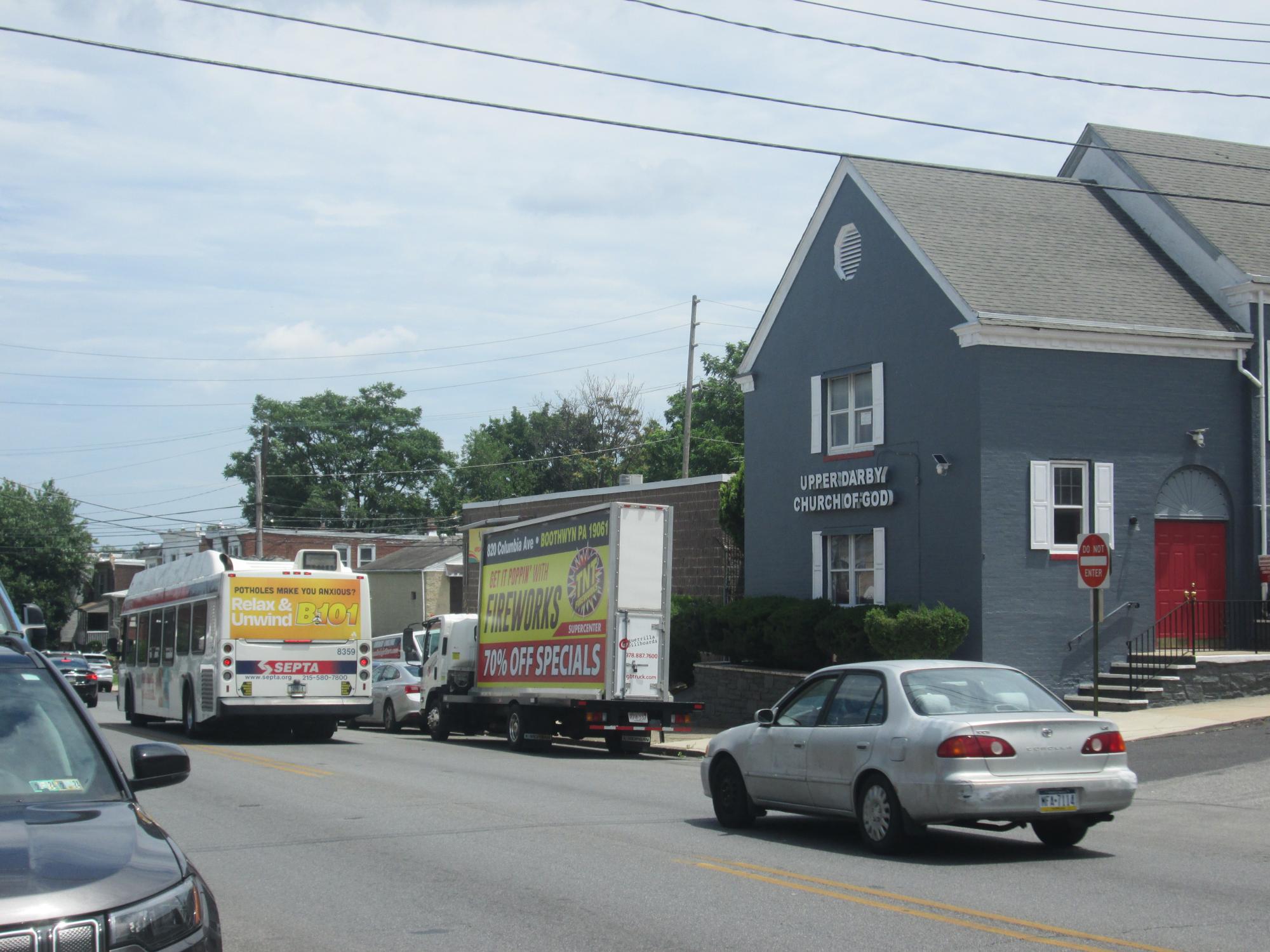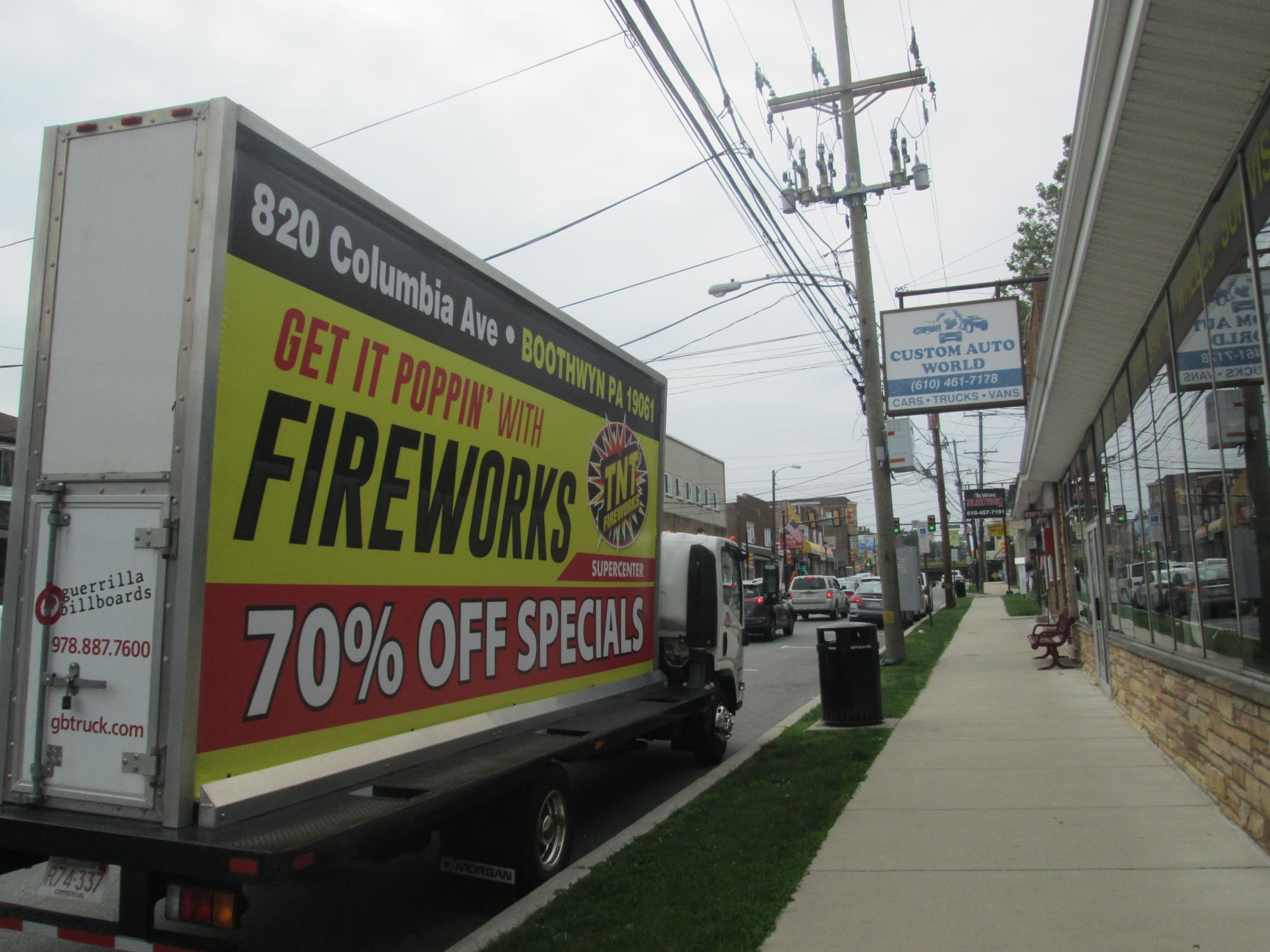 Mobile Billboard Truck Advertises Seasonal Holiday Sale In Philadelphia Metro Area
TNT Fireworks Promotes July 4th Seasonal Sale At Philadelphia Area Store
Facing a very competitive seasonal fireworks market around Philadelphia, and limited available out-of-home advertising options, retail chain TNT Fireworks deployed a mobile billboard truck to highlight its presence throughout the region's southwest suburbs and Phildelphia neighborhoods, between the Delaware state line and Citizens Bank Park.
Optimizing the space on the truck's two large vinyl billboard panels, TNT's creative featured crisp, bold, and bright graphics to catch passerby attention, with the store's location in Boothwyn PA prominently displayed at the top of the field of view, so it would not be blocked by passing vehicles.
Variously circulating around the Citizen's Bank Park among the fans heading into several baseball games, and cruising along busy retail corridors in local zip codes and census tracts, the billboard truck provided hyper-local advertising coverage for the nearby TNT store.
More campaigns for Retail
More campaigns around Philadelphia, PA