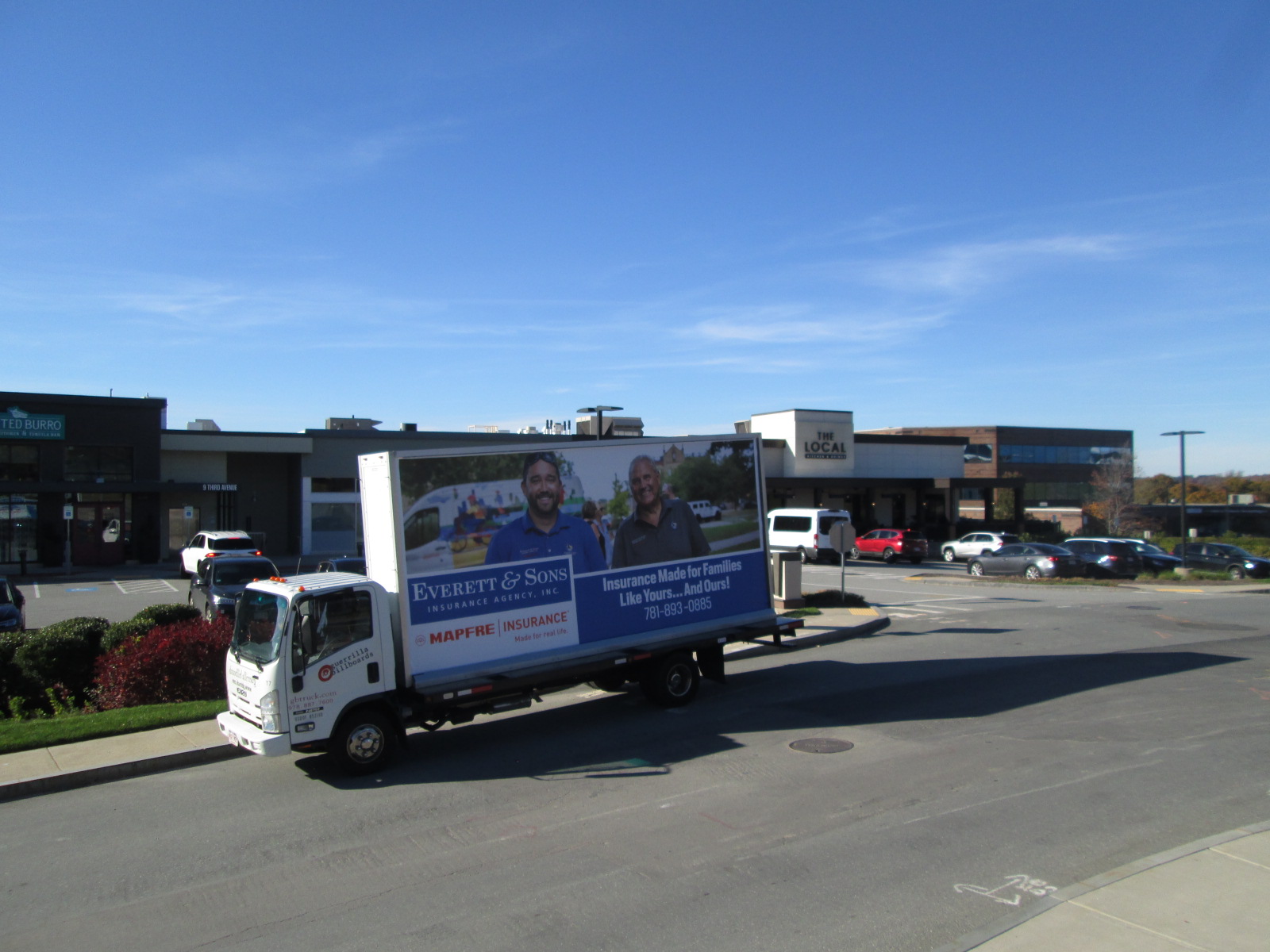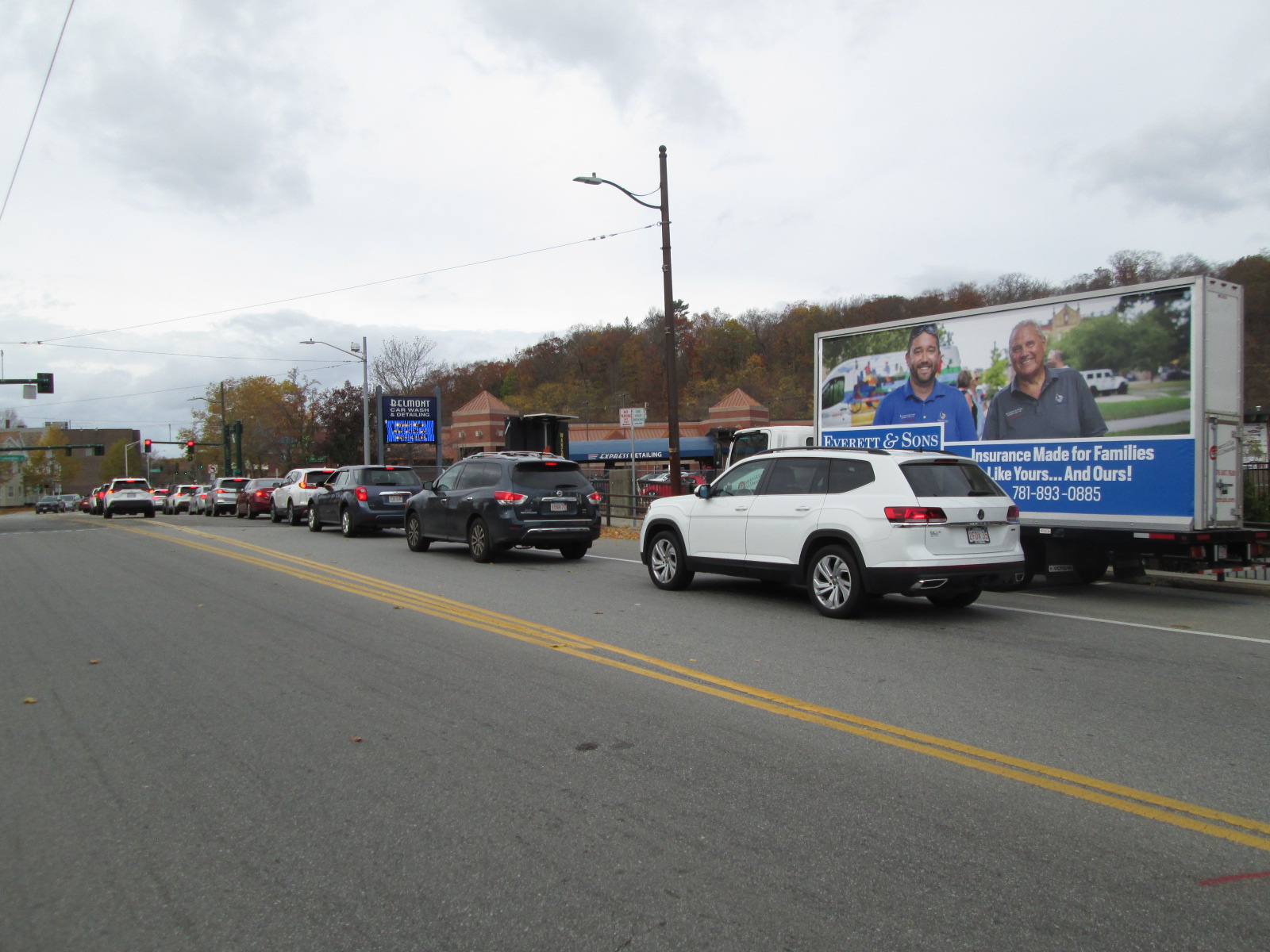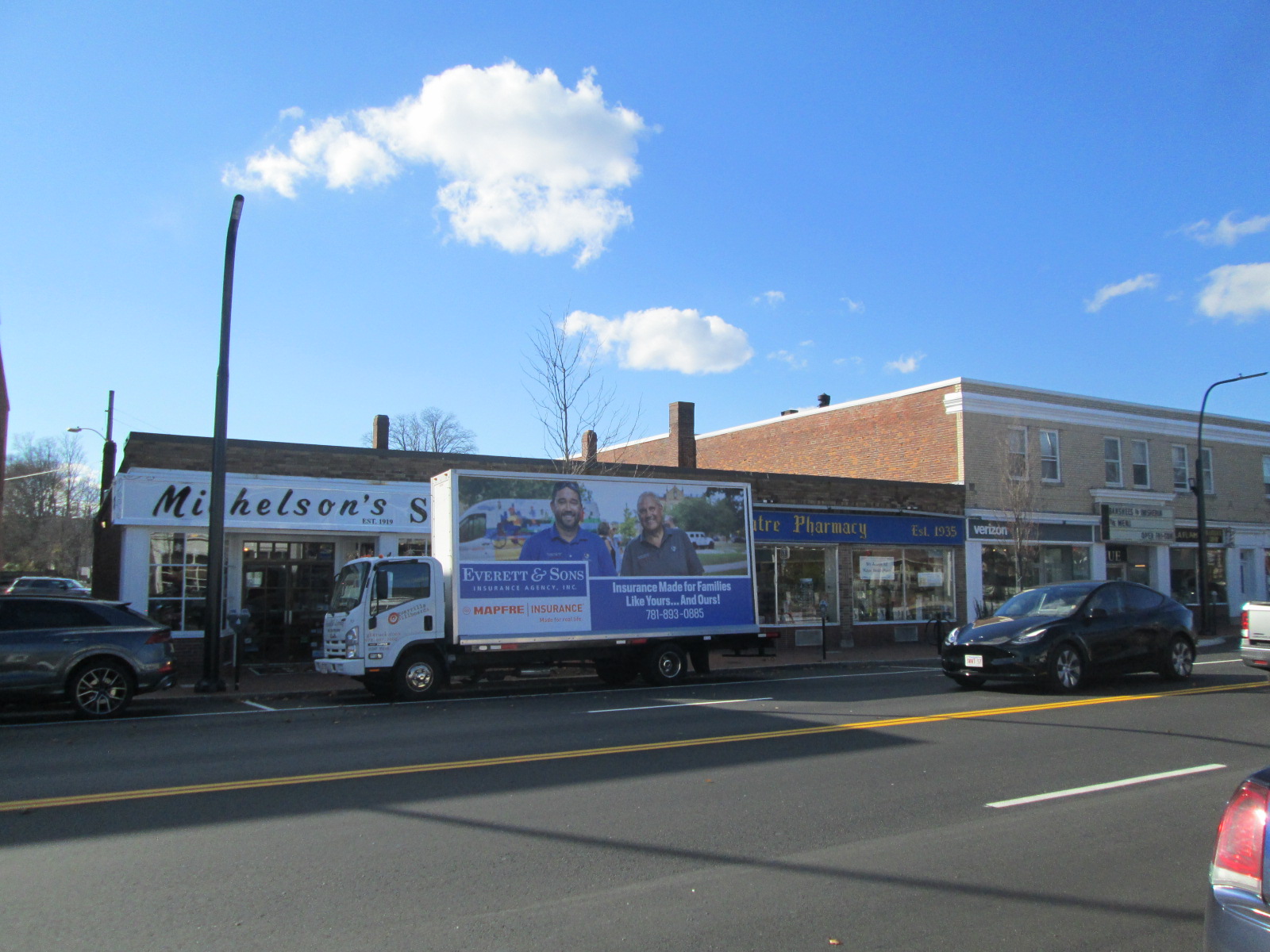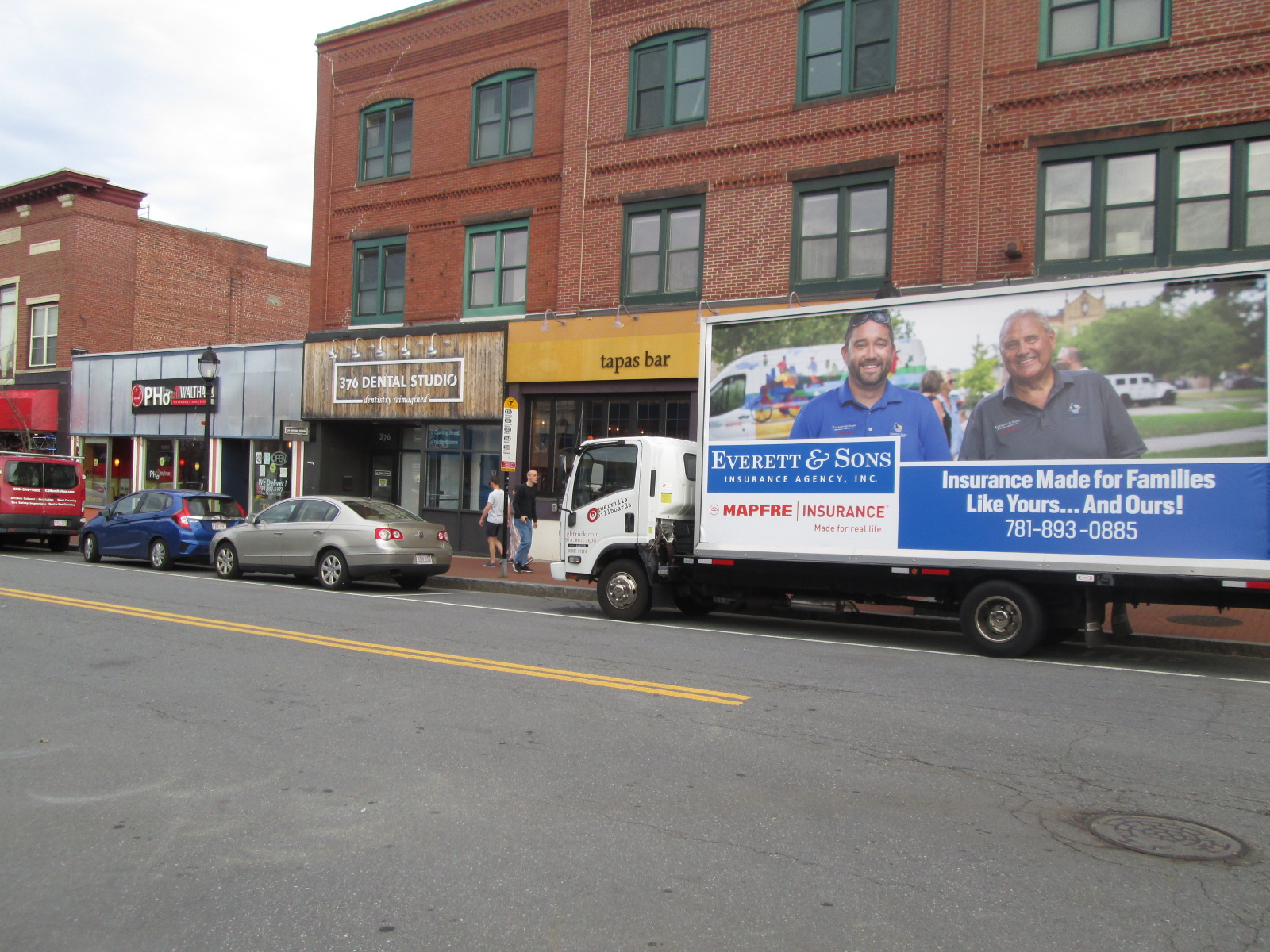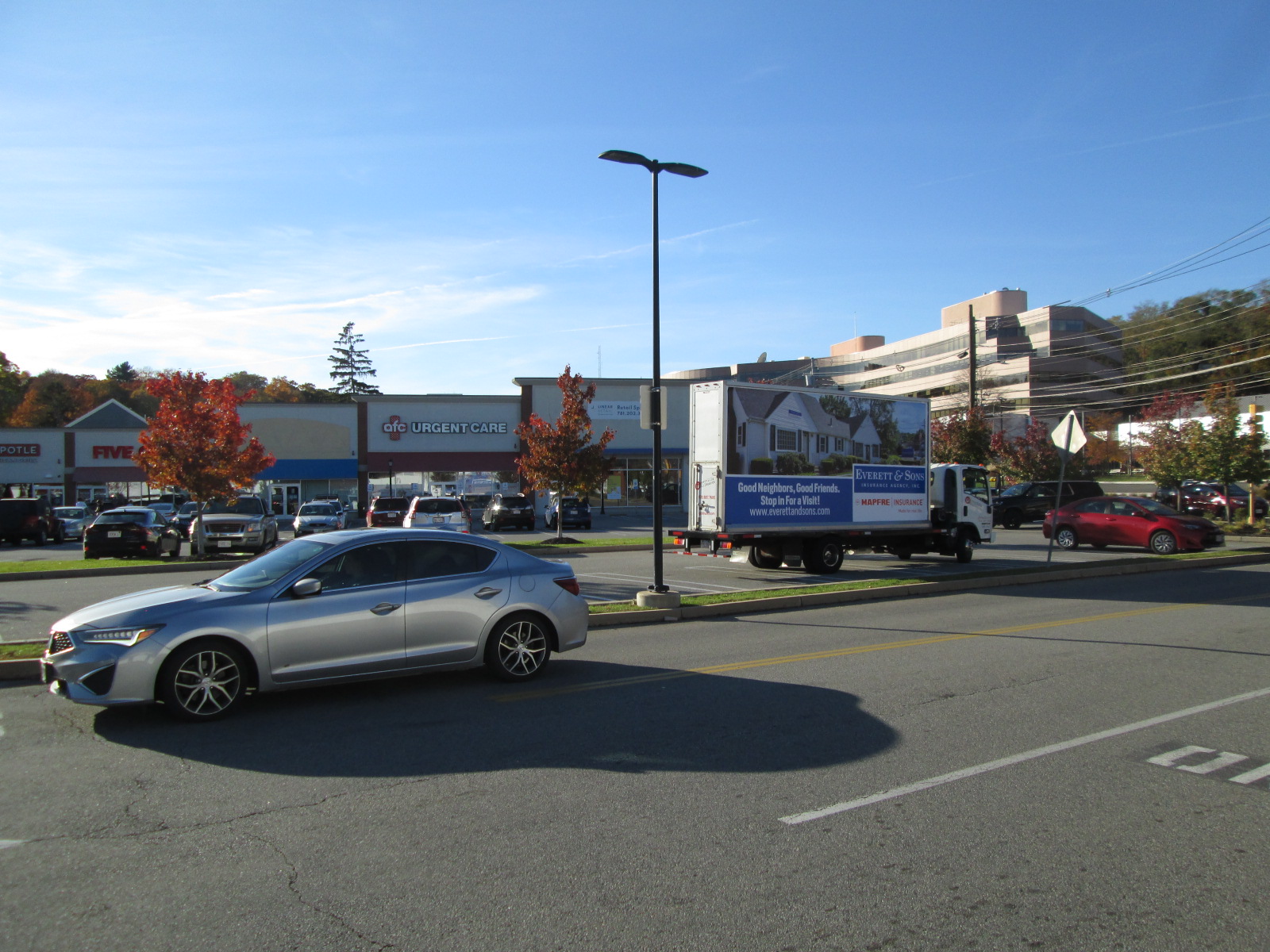 Boston Area Insurance Agency Hires Mobile Billboard With Its Co-op Advertising Funds
Based in the Boston suburb of Waltham, long-time local independent agent Everett & Sons Insurance Agency decided to tap its co-op advertising budget with one of its main insurance carriers, MAPFRE, to amplify awareness of its personal service to area families and small businesses in the local market with a hyper local advertising campaign on mobile billboard truck ad.
Working with MAPFRE's in-house creative team and marketing staff, the Everett Agency collaborated on the design of the mobile billboard's ads, which amplified the MAPFRE brand, remained legally compliant, and highlighted the Everett service.
Using its knowledge of the local market in Waltham and surrounding Boston suburbs, the Everett staff developed several routes for the billboard truck to travel on its daily runs throughout Fall 2022, which incorporated coverage in busy retail areas, as well as around local sports venues, and at a charity road race which the agency helped sponsor.
More campaigns for Retail
More campaigns around Boston, MA