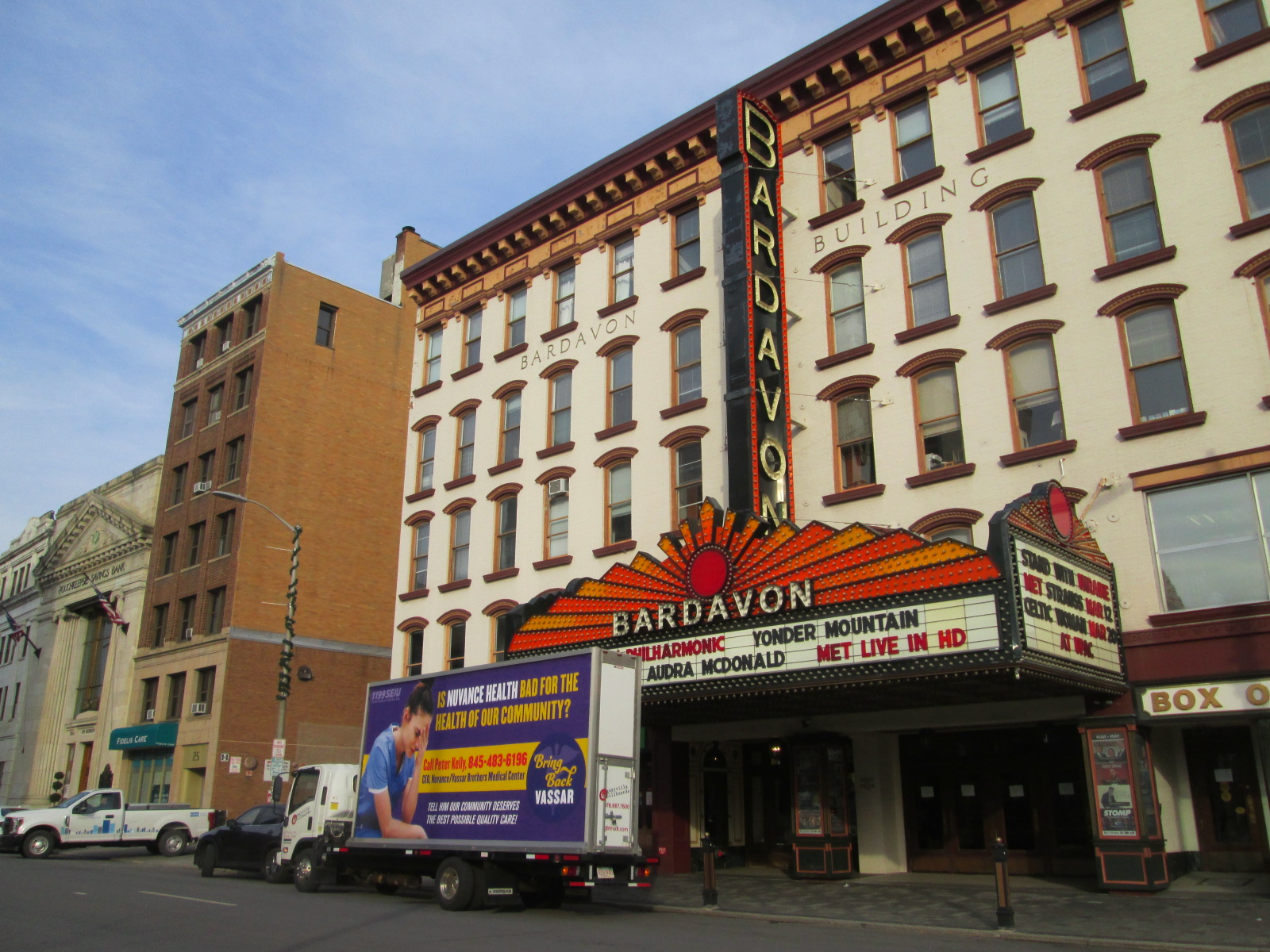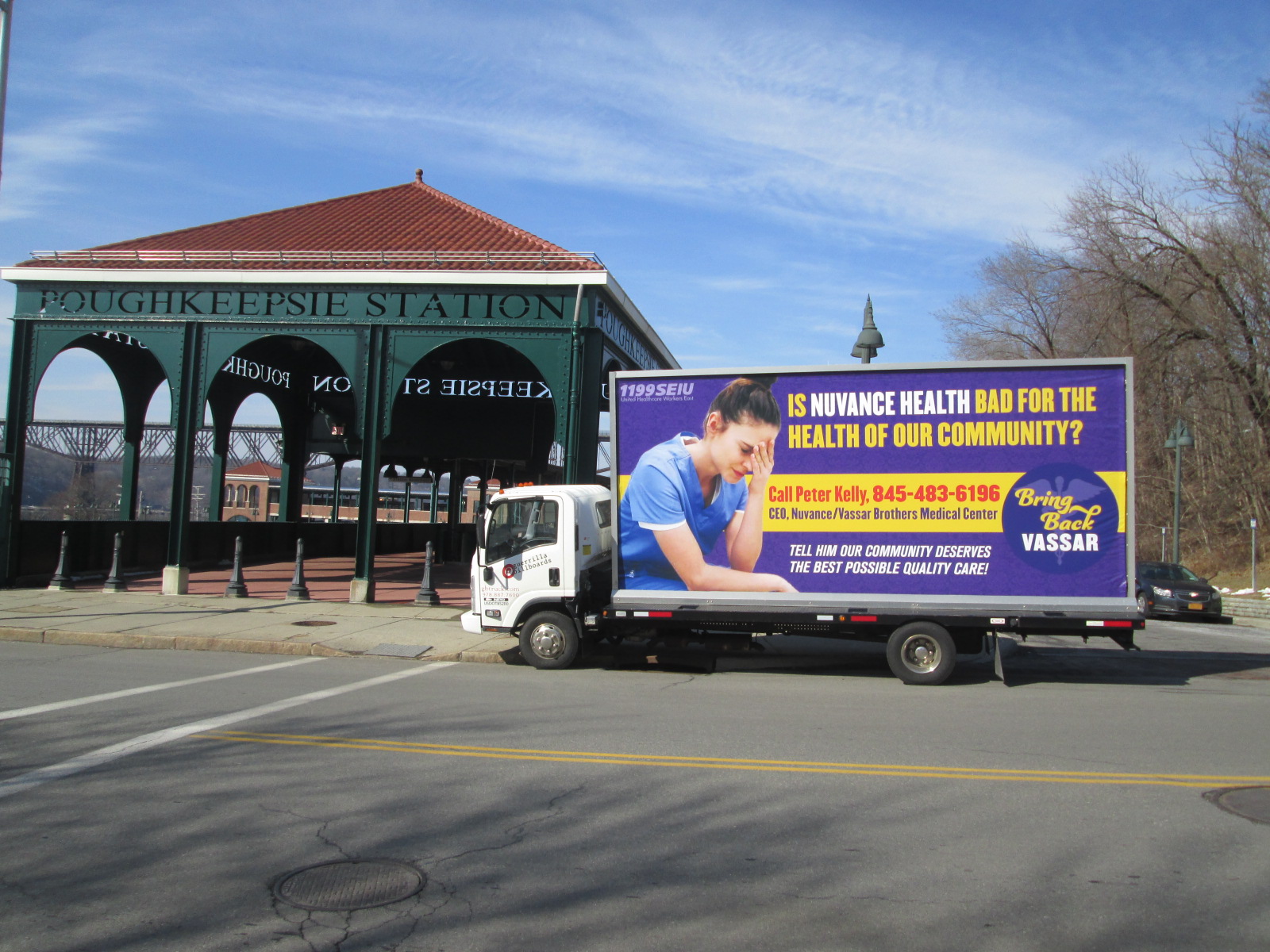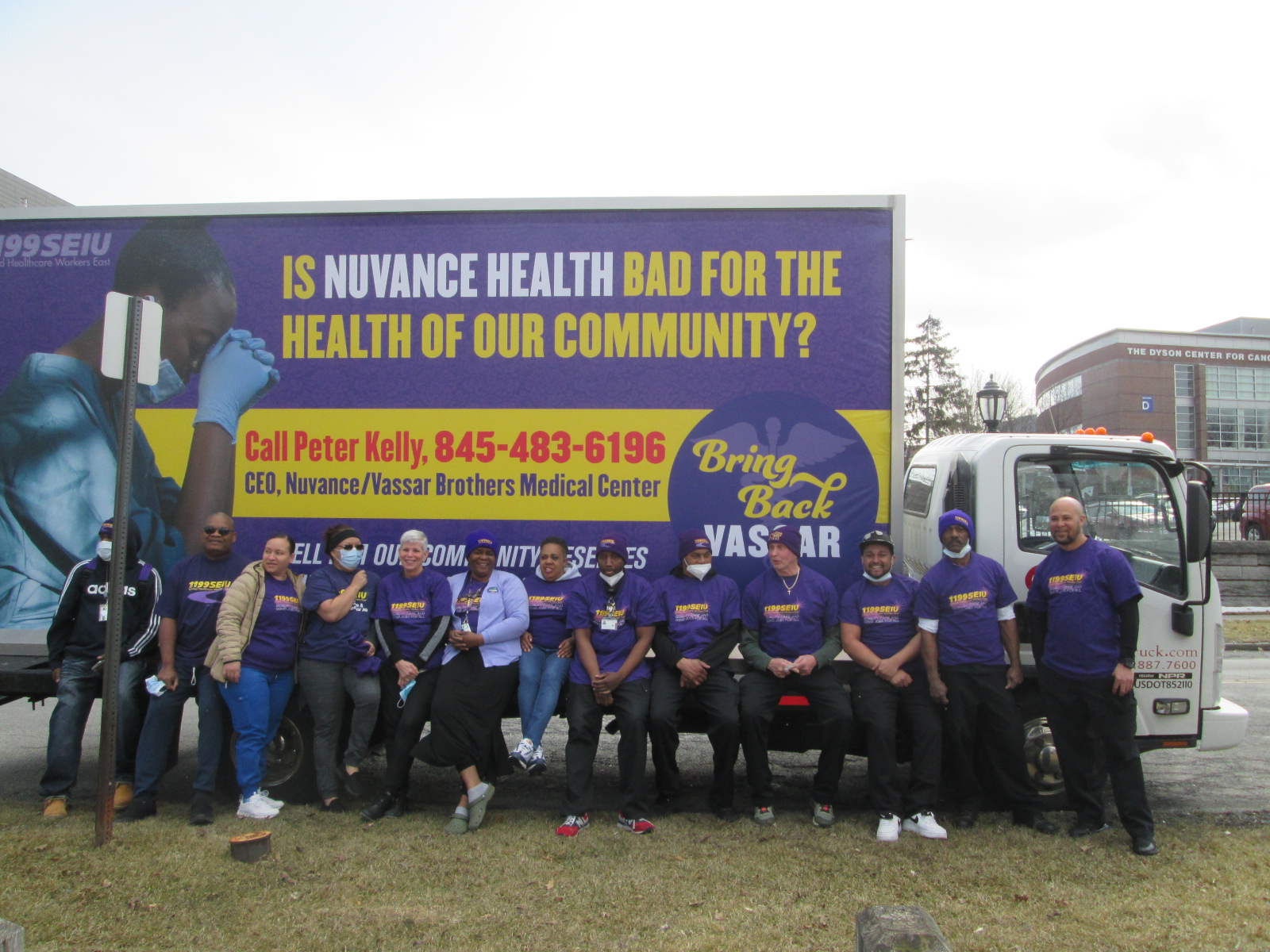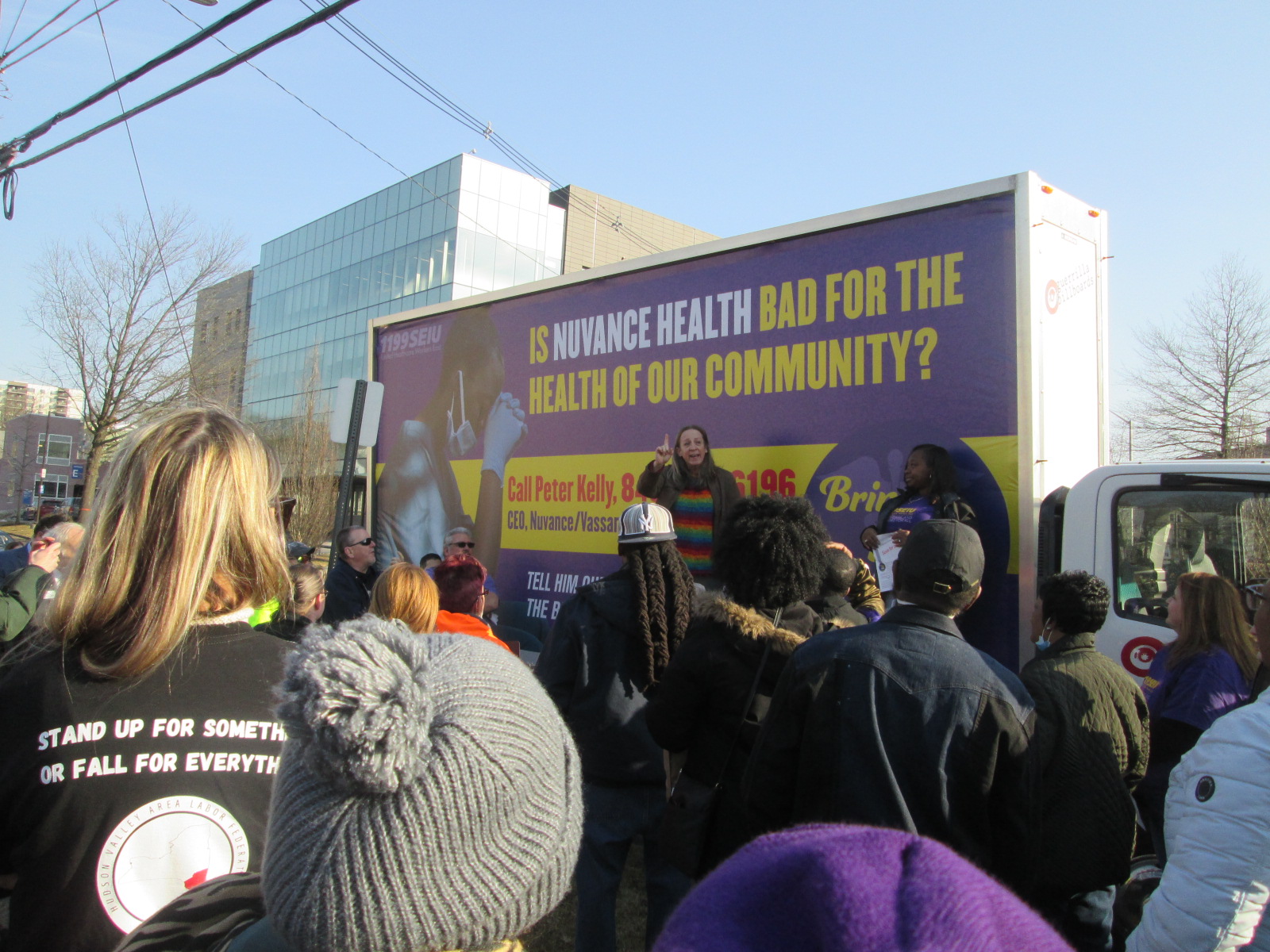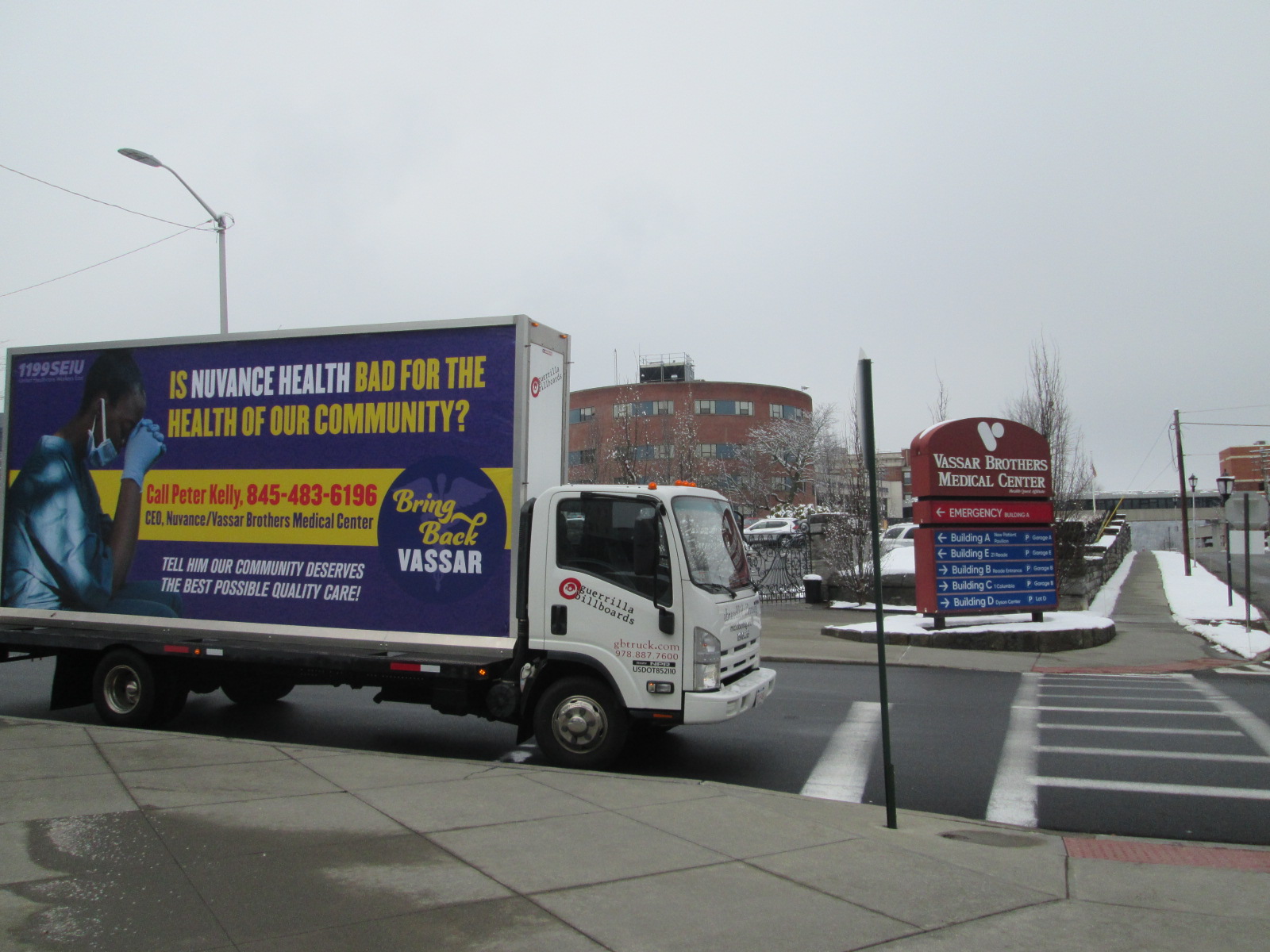 Bring Back Vassar – Poughkeepsie NY
1199 SEIU, a leading labor union representing health care workers throughout New York state and beyond, recently deployed a Guerrilla Mobile Billboard ad in Poughkeepsie NY to amplify awareness throughout the community that its members are very concerned about safe staffing issues at Vassar Brothers Medical Center.
In addition to circulating along high traffic corridors in Poughkeepsie and the surrounding Mid-Hudson Valley region, including busy retail districts, the billboard truck served as a backdrop at a rally the union and its members held across from the hospital.  Speakers included local political representatives, clergy, and union leadership.
More campaigns for Labor Unions
More campaigns around Hudson Valley, NY