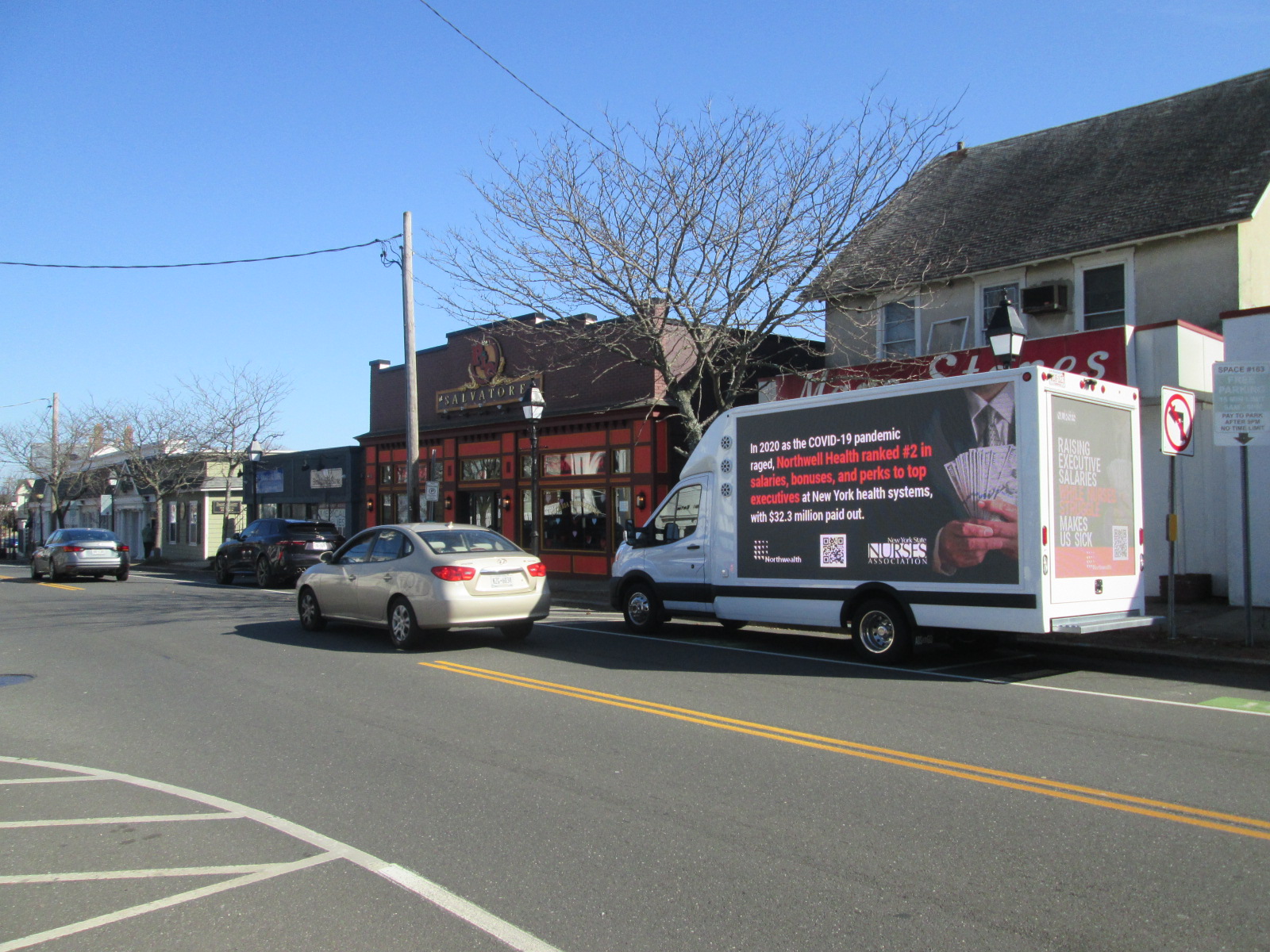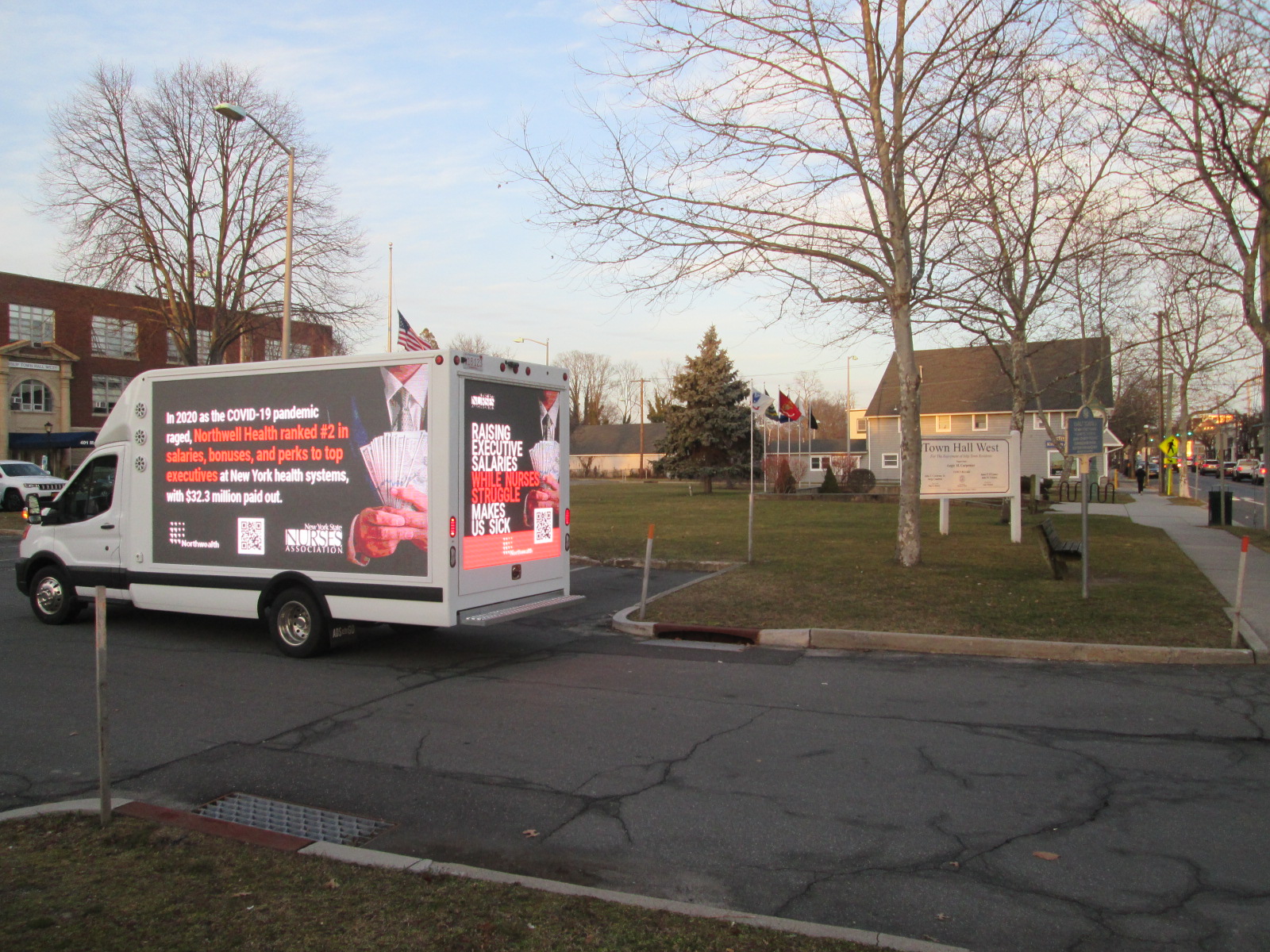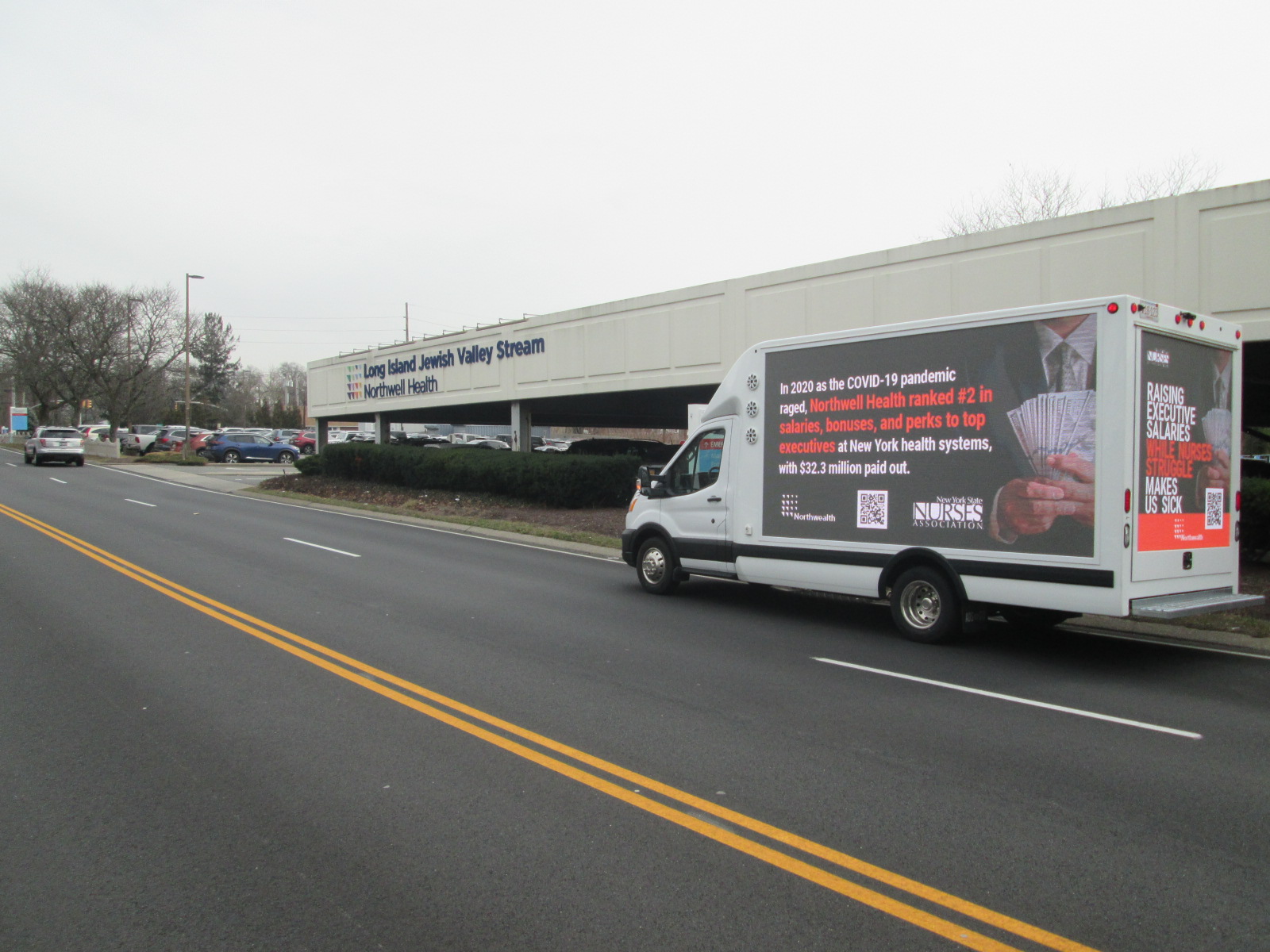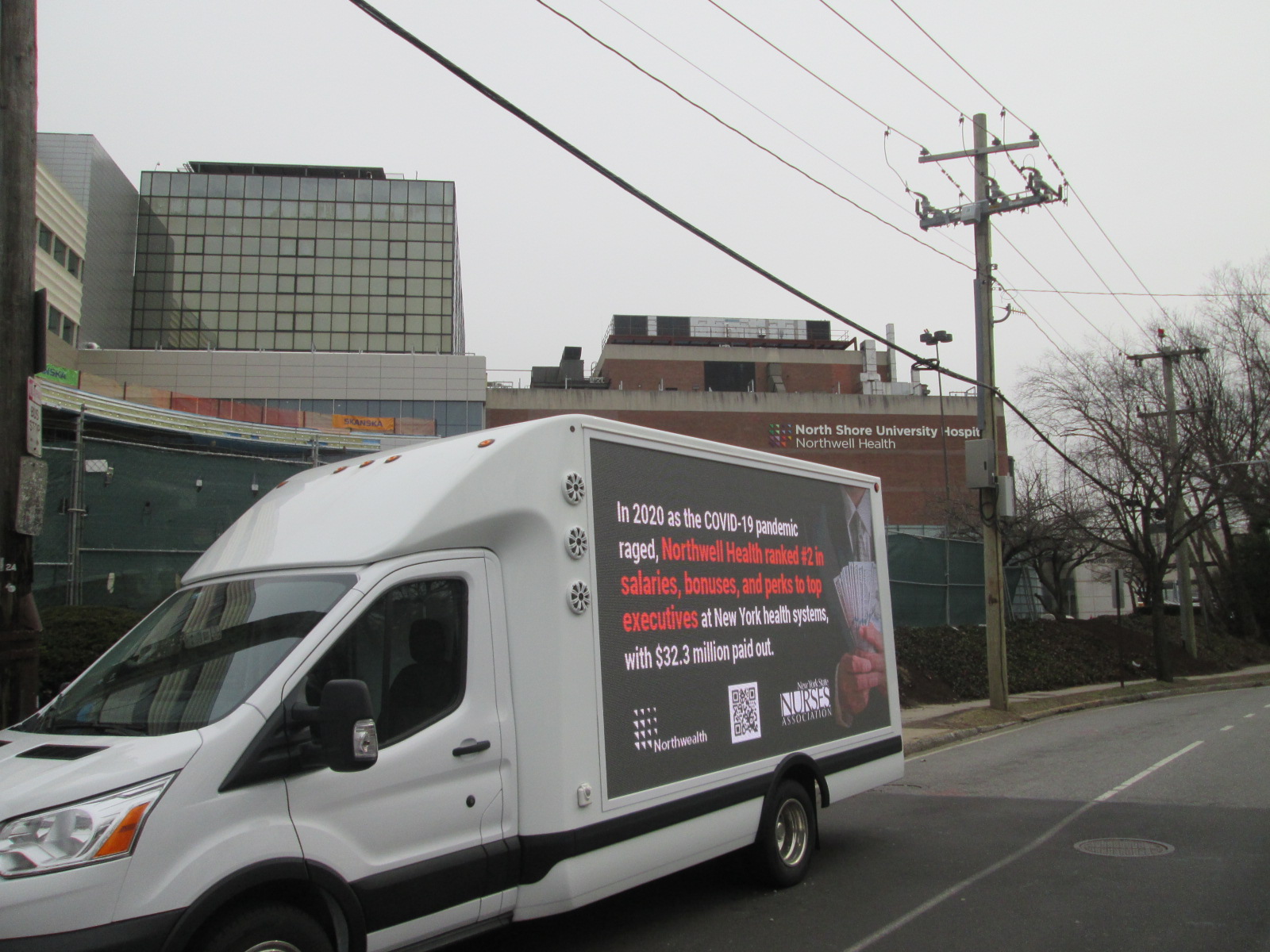 LED Mobile Billboard Truck Supports New York State Nurses Association During Long Island Hospital Contract Negotiation
After months of trying negotiate a new contract with hospital management at the South Shore University Hospital in Bay Shore NY, the union representing the hospital's nearly 800 nurses, New York State Nurses Association, deployed a mobile billboard truck to drive around Bay Shore and several nearby Long Island communities also served by the hospital, with a message meant to amplify public awareness about issues related to nurse staffing levels and wages at the hospital.
To expedite deployment of their message into the local communities after the Bay Shore nurses voted on February 3rd to strike, the union selected a dynamic LED Digital style mobile billboard truck, which allowed the message to "go live" within hours rather than days.
Ahead of a scheduled strike on February 27th, the billboard truck spent multiple days over two weeks in the Bay Shore area, as well additional time in the Nassau County suburbs of Valley Stream and Manhasset where it circulated around two hospitals which are part of the same hospital system, Northwell Health, that the Bay Shore facility is affiliated with.
On February 23rd, a tentative agreement between the nurses and hospital executives was reached, and the strike notice was withdrawn.
More campaigns for Labor Unions
More campaigns around Long Island, NY