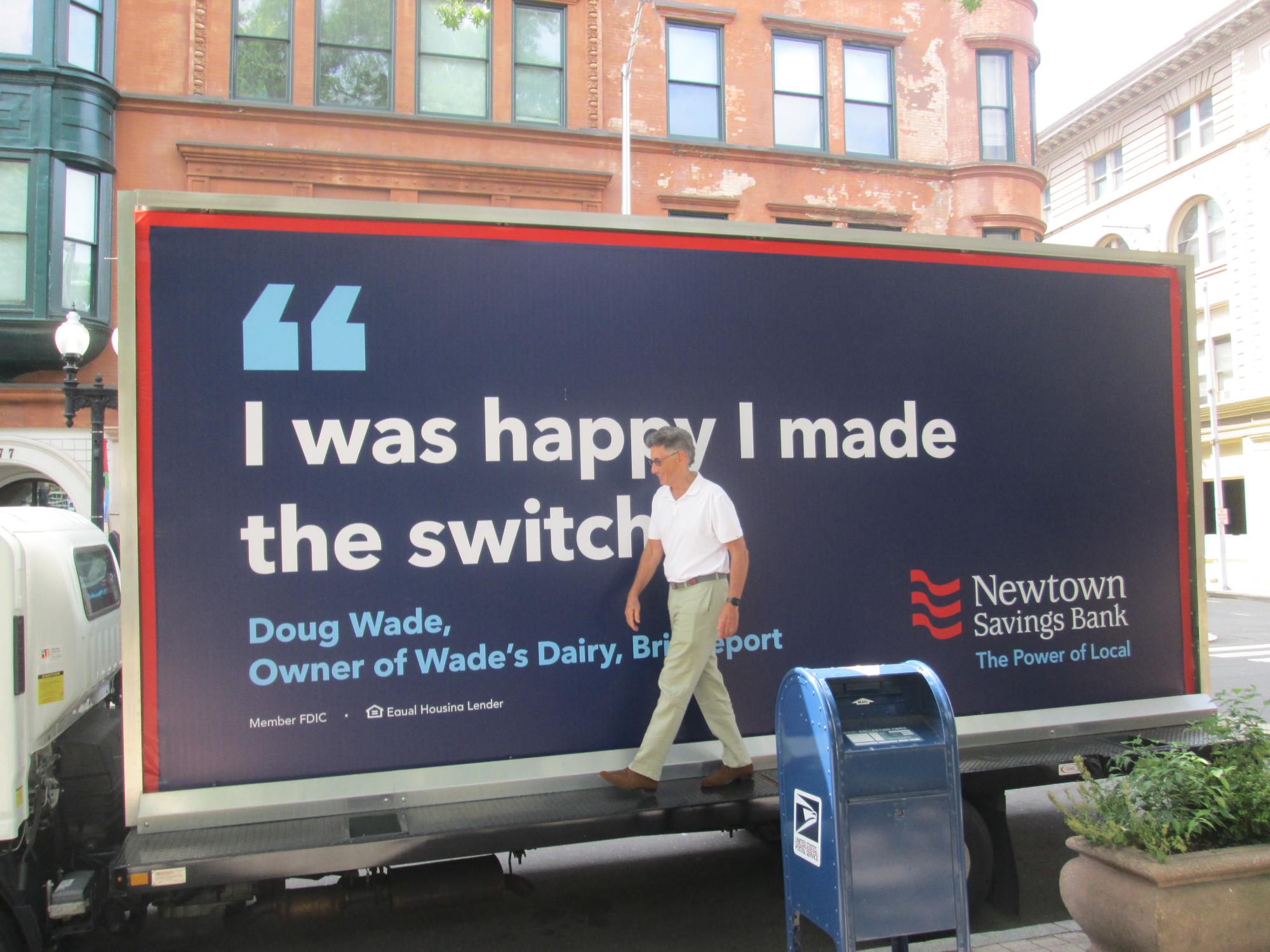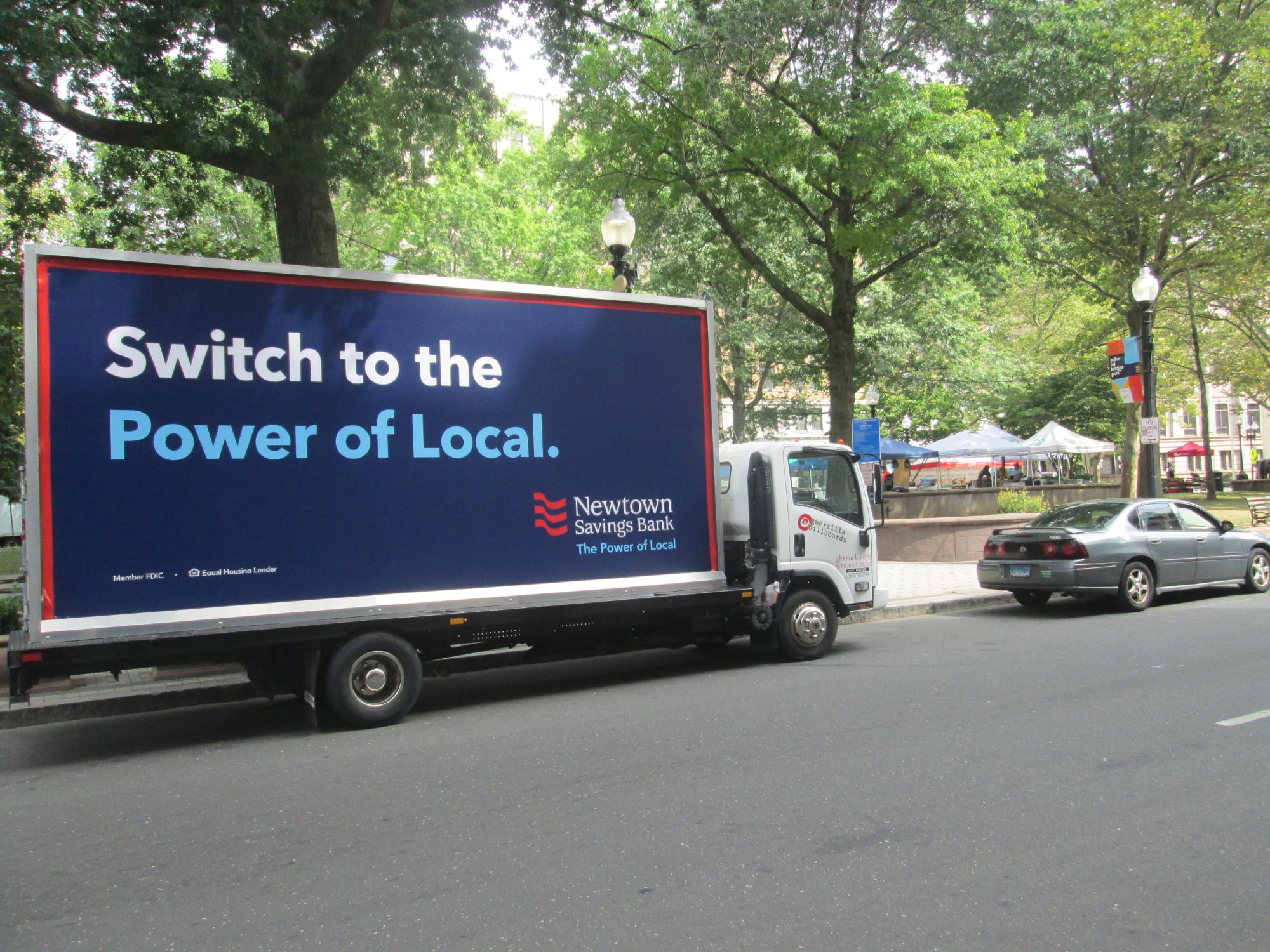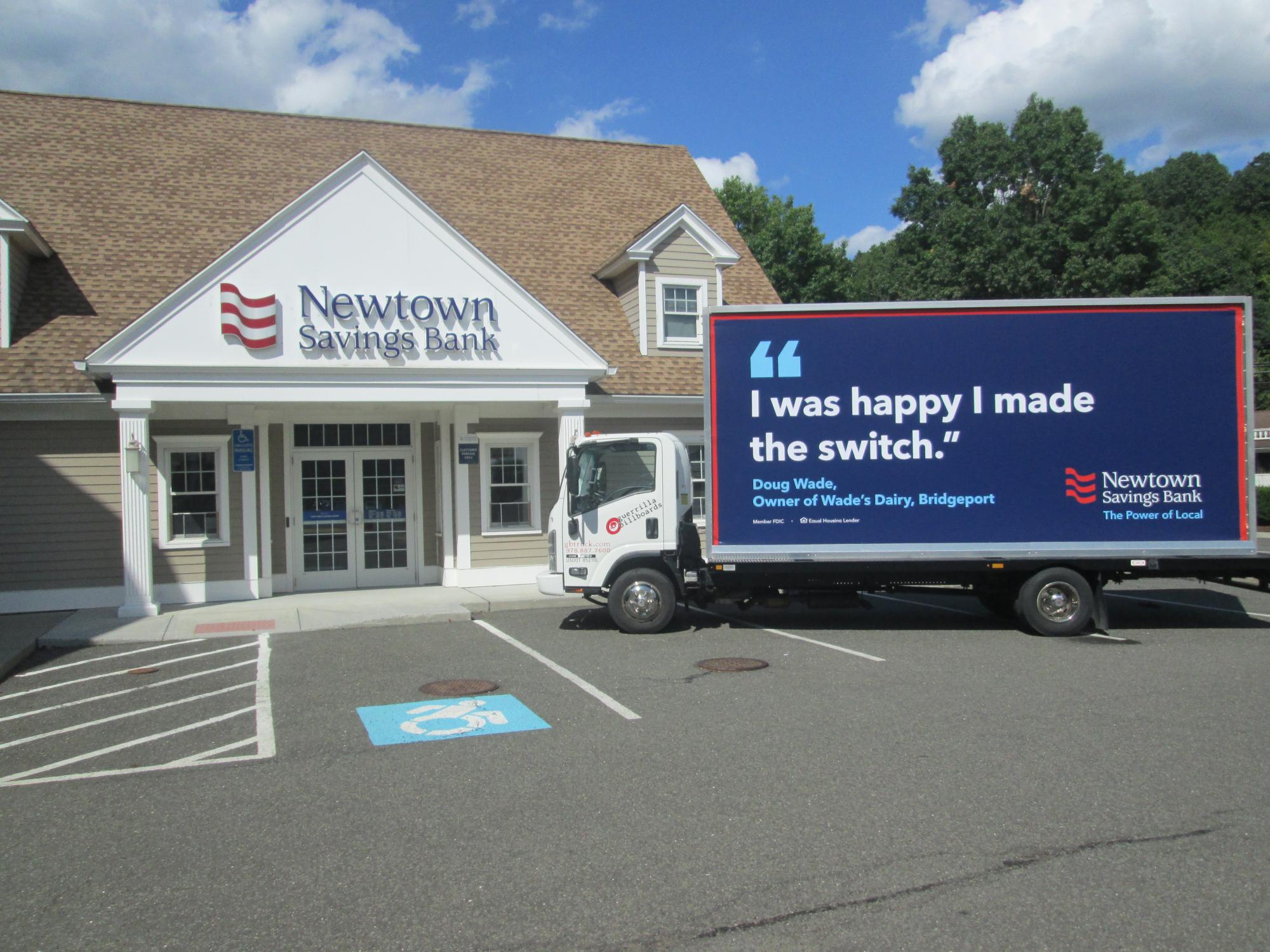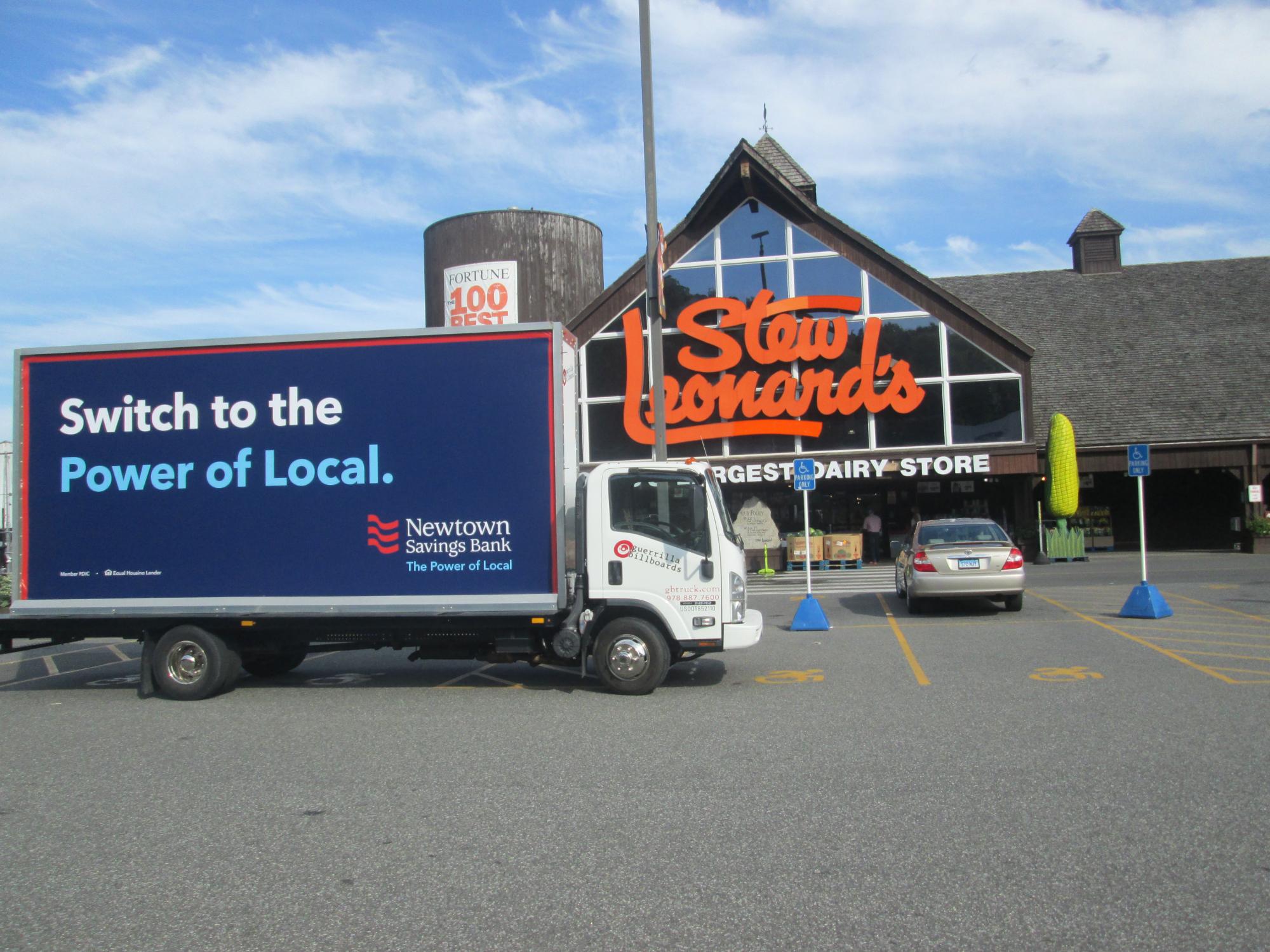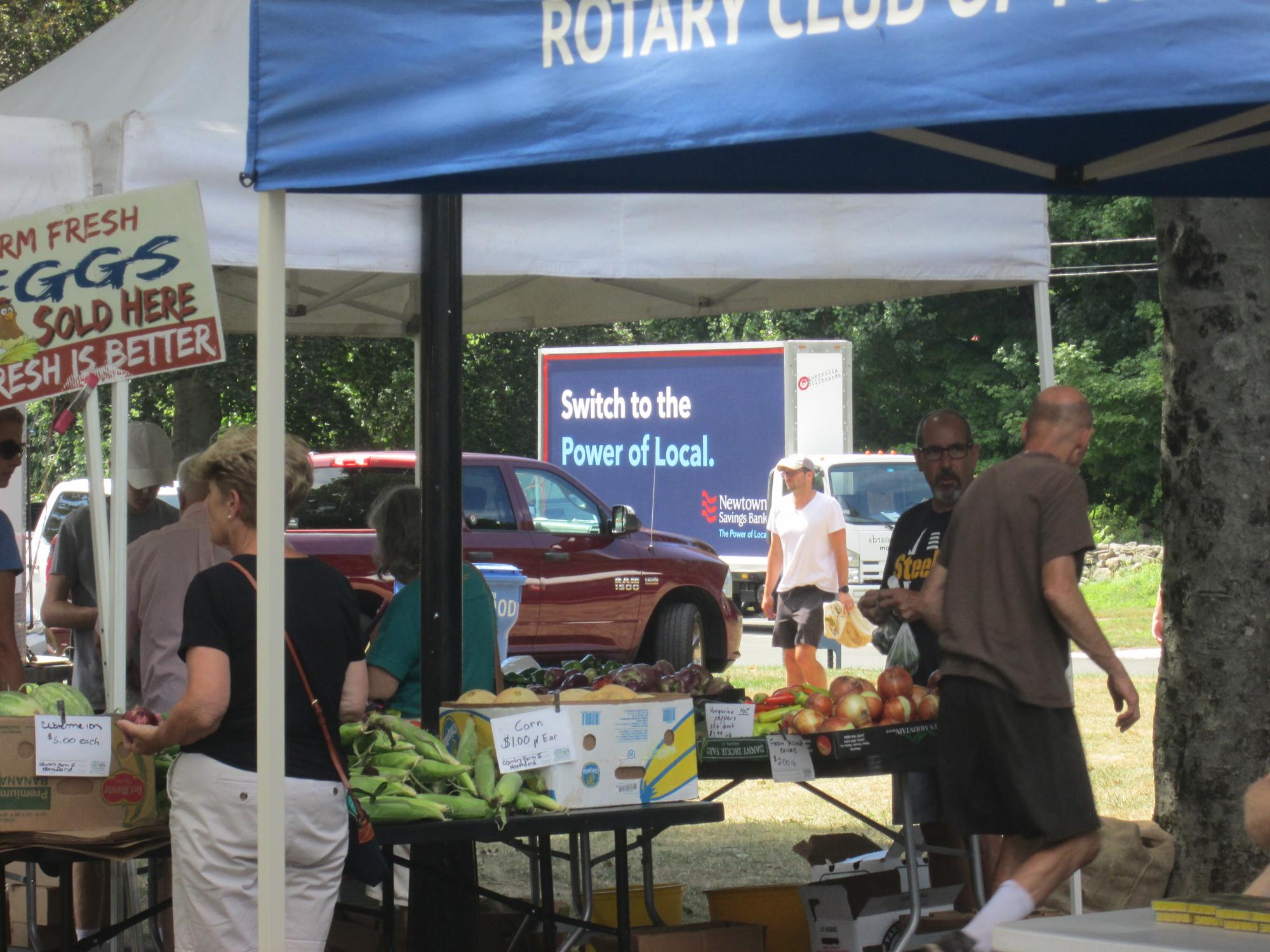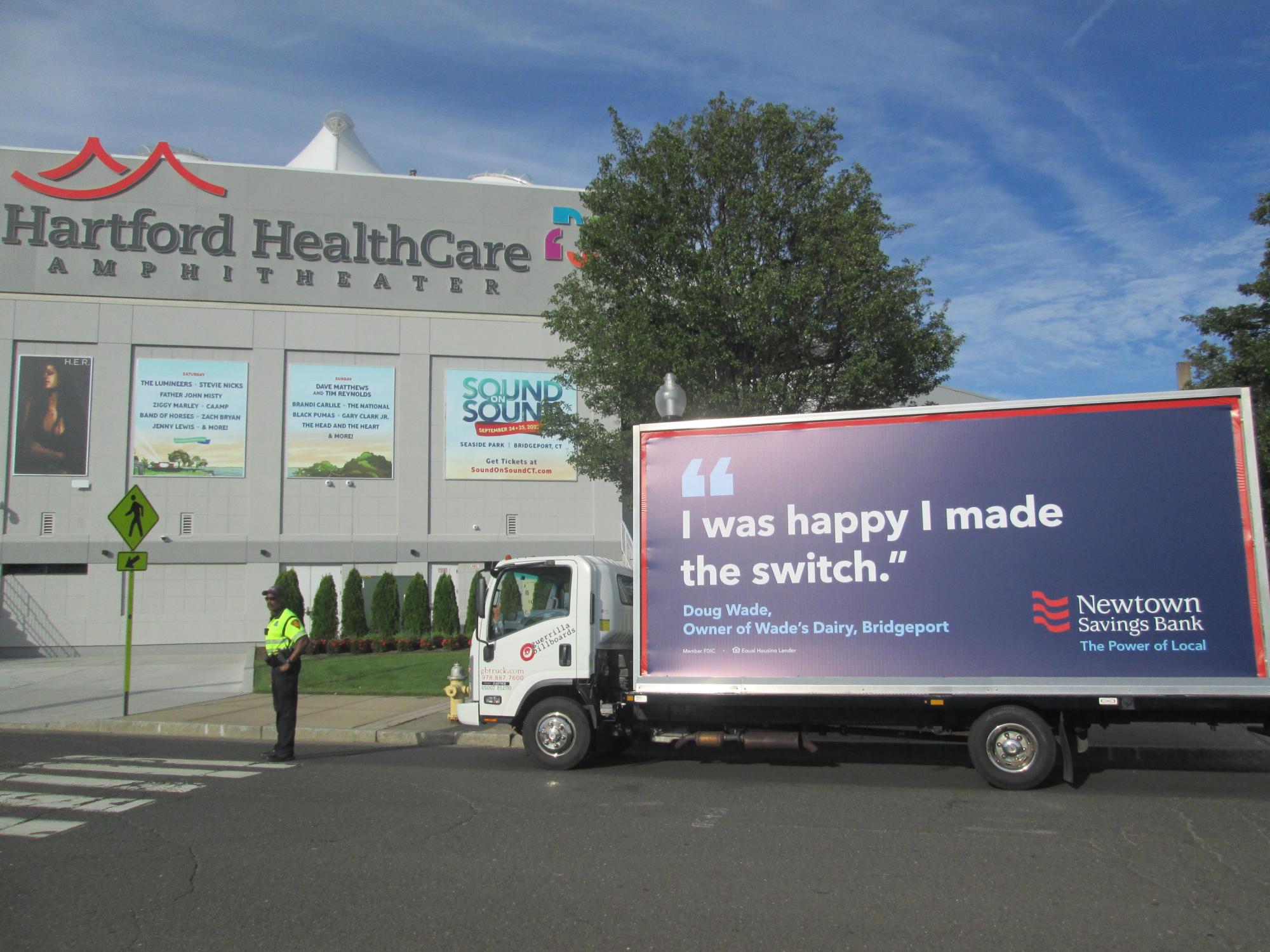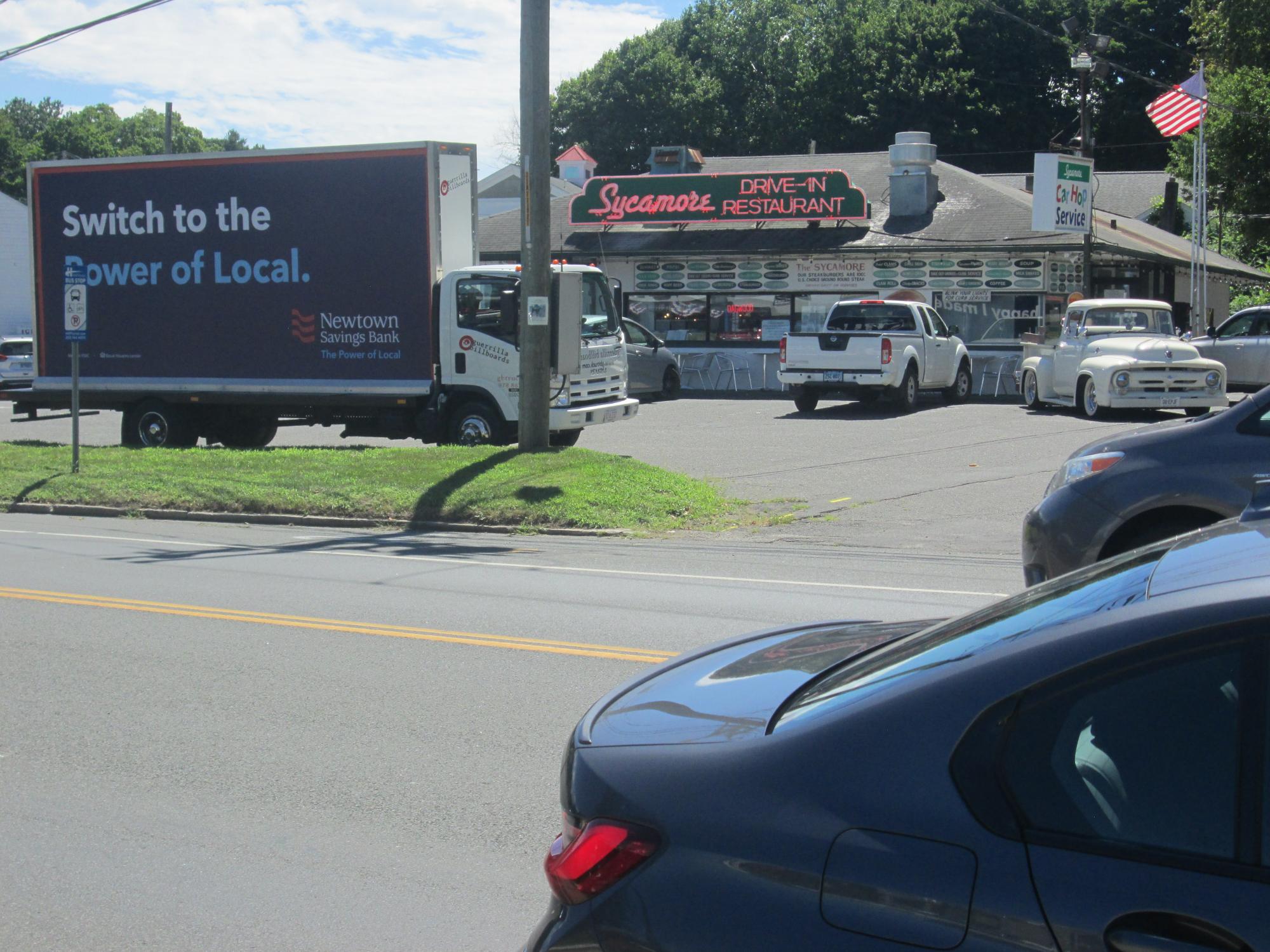 Newtown Savings Bank – SWITCH Campaign
As the recent acquisition of a long-time Bridgeport CT based regional bank was finalized by a super-regional bank from Buffalo NY, the still locally based Newtown Savings Bank decided to remind consumers in a number of nearby Fairfield County Connecticut communities that they should consider switching banks.
The ad copy on the mobile billboard truck featured two different messages: one a quote from well-known local business owner Doug Wade of Wade's Dairy stating "I was happy I made the switch.", while the other billboard panel featuring "Switch to the Power of Local" was a strong reminder of Newtown Savings Bank's roots in the local area for over 166 years.
Over the course of a number of days, the billboard truck was deployed to cruise along busy commercial corridors in many Fairfield County cities and towns, making numerous stops including visits to local farmers markets, busy retail districts, and the Hartford Healthcare Amphitheater as thousands of fans were heading onto a Goo Goo Dolls Concert.
More campaigns for Banks & Credit Unions
More campaigns around Fairfield County, CT