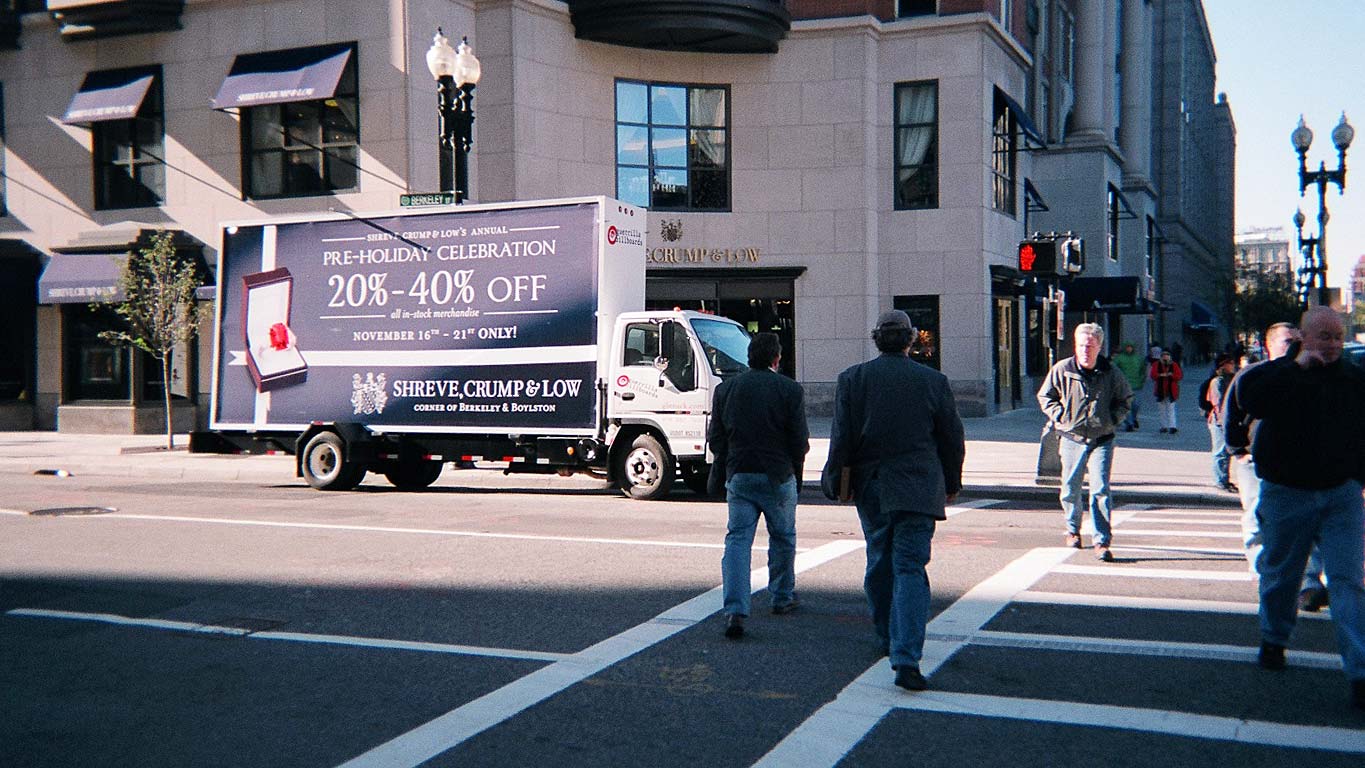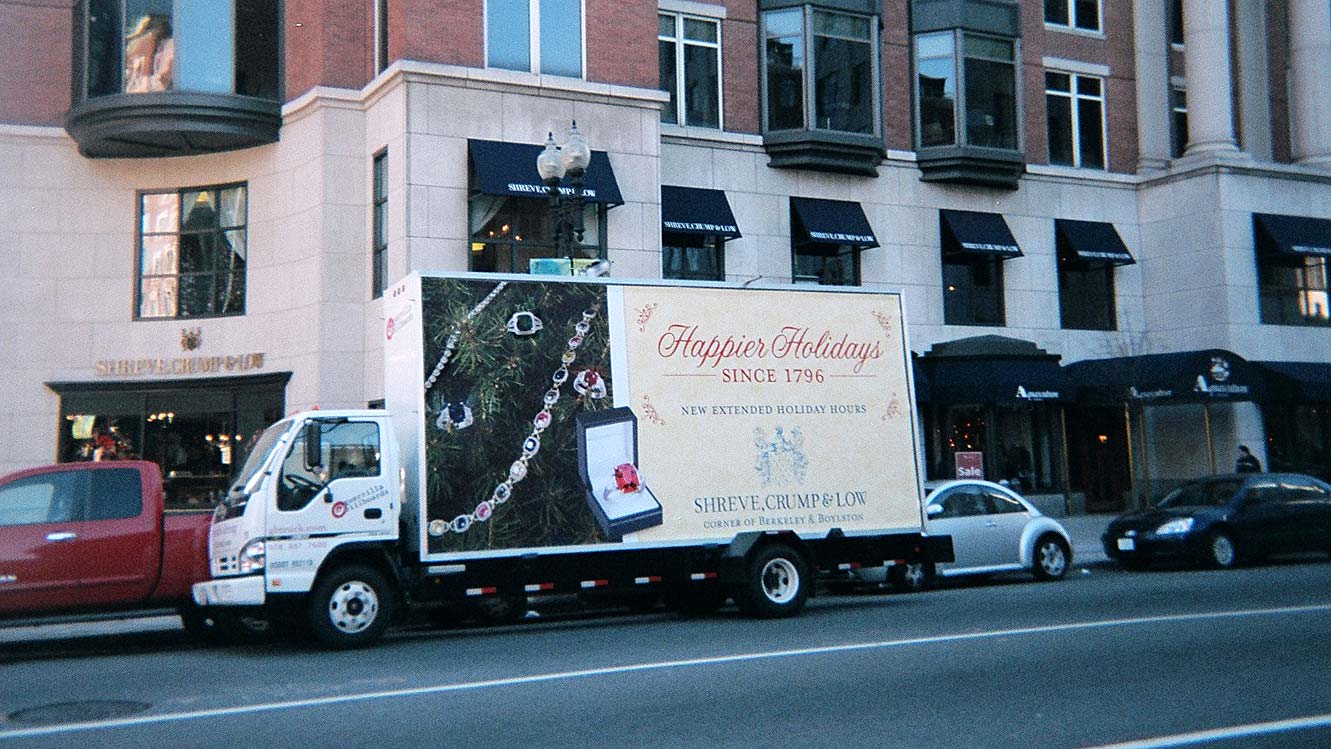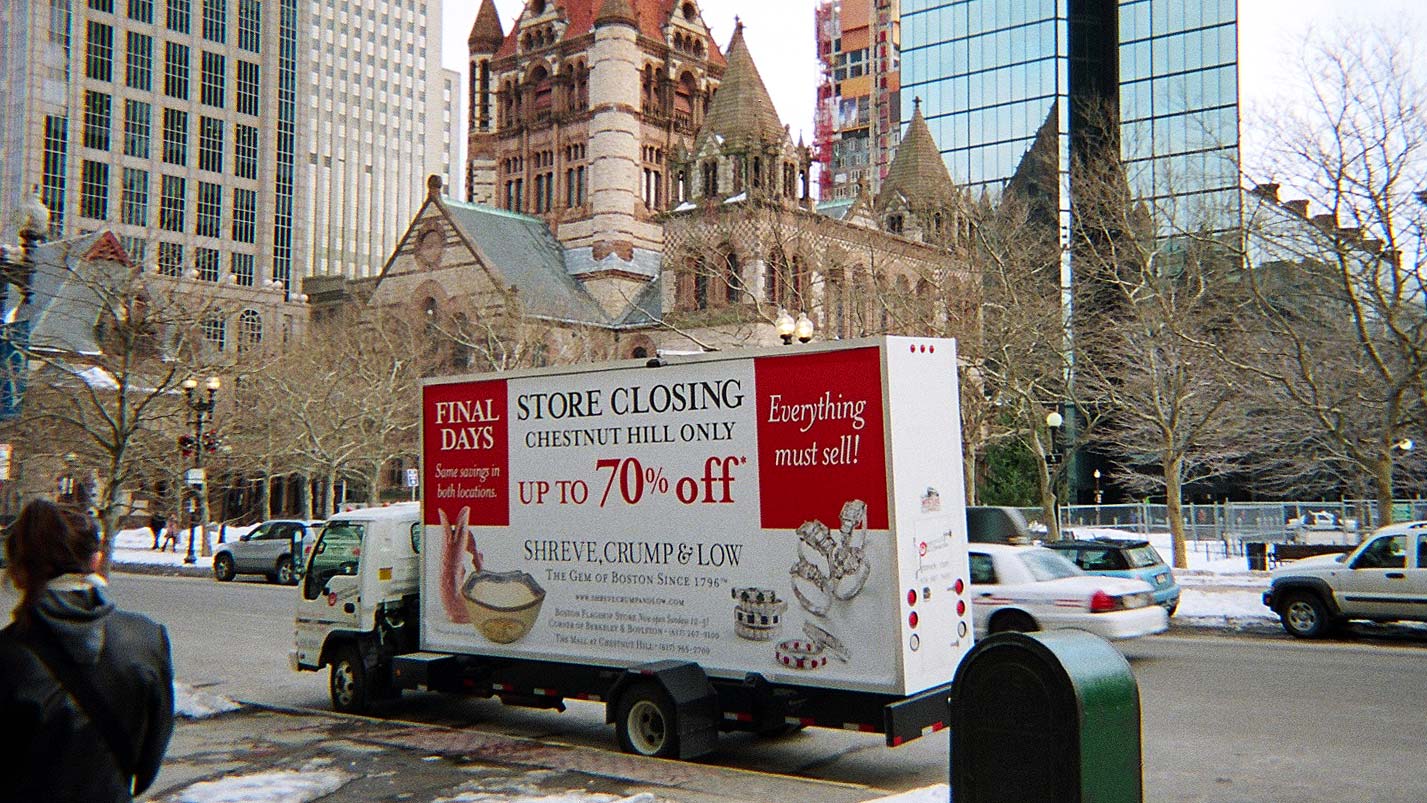 Shreve Crump & Low
What started as a one-off promotion during Tax Free Weekend in August, resulted in a laser-focused campaign that ran through the 2007 holidays due to the signifcant foot traffic generated by our eye-catching billboard truck.
Renowned Boston jeweler Shreve, Crump & Low has continued to running a variety of creative to support various weekend sales, and importantly Mother's Day, on ad trucks that circulate in Boston's nearby tourist and shopping areas.
A great example of our mobile billboards in use where traditional billboards are unavailable!
More campaigns for Retail
More campaigns around Boston, MA