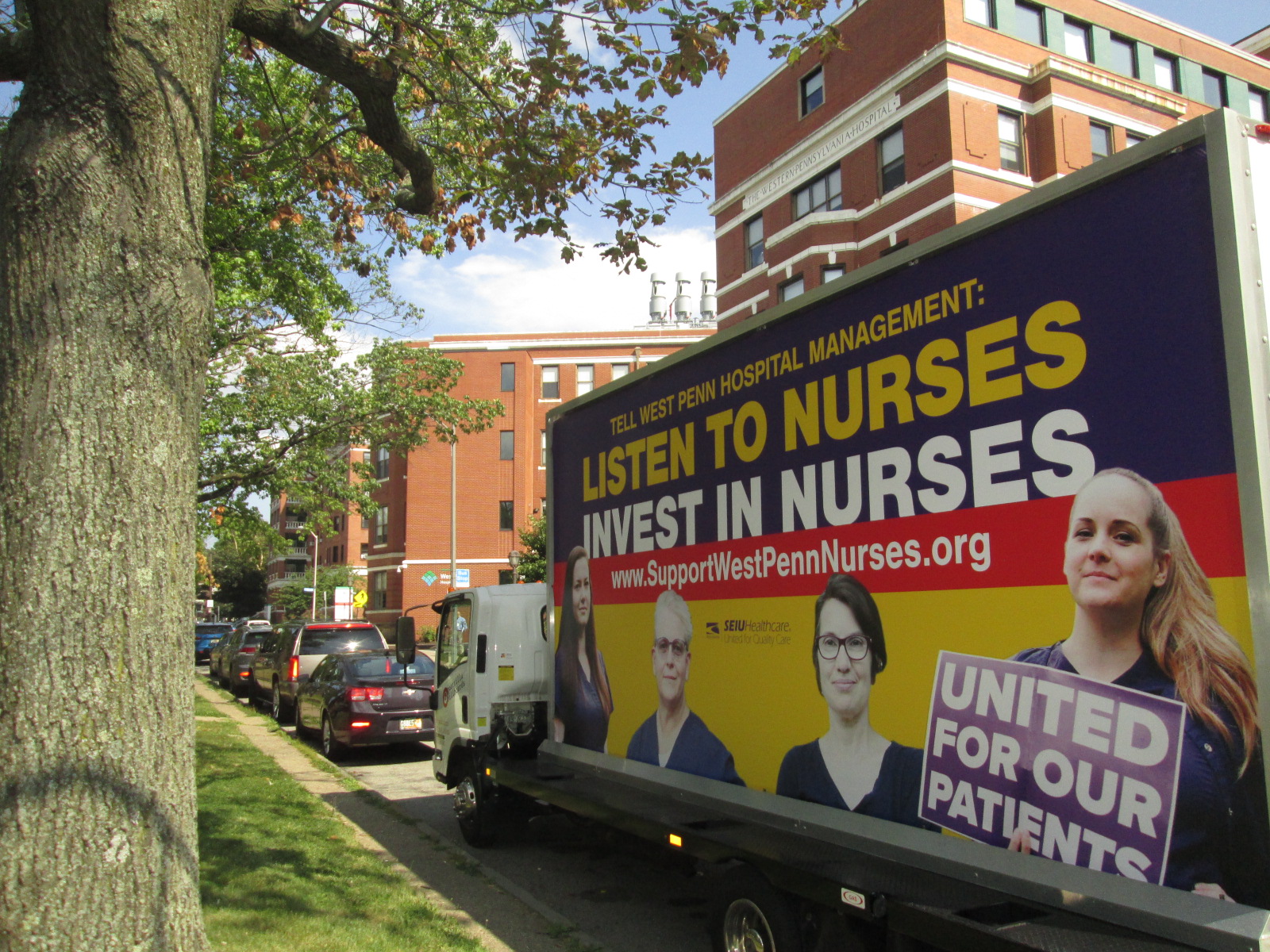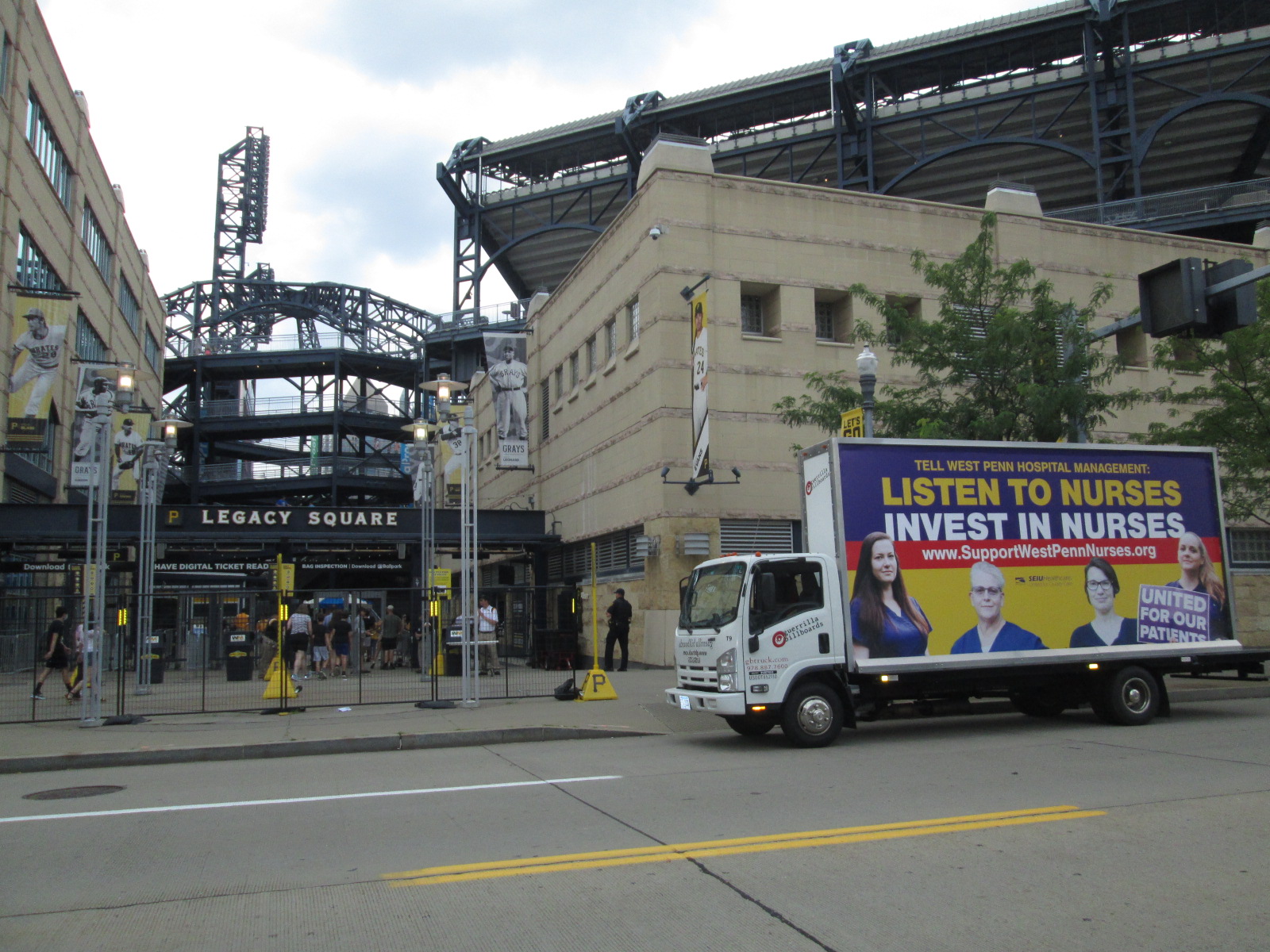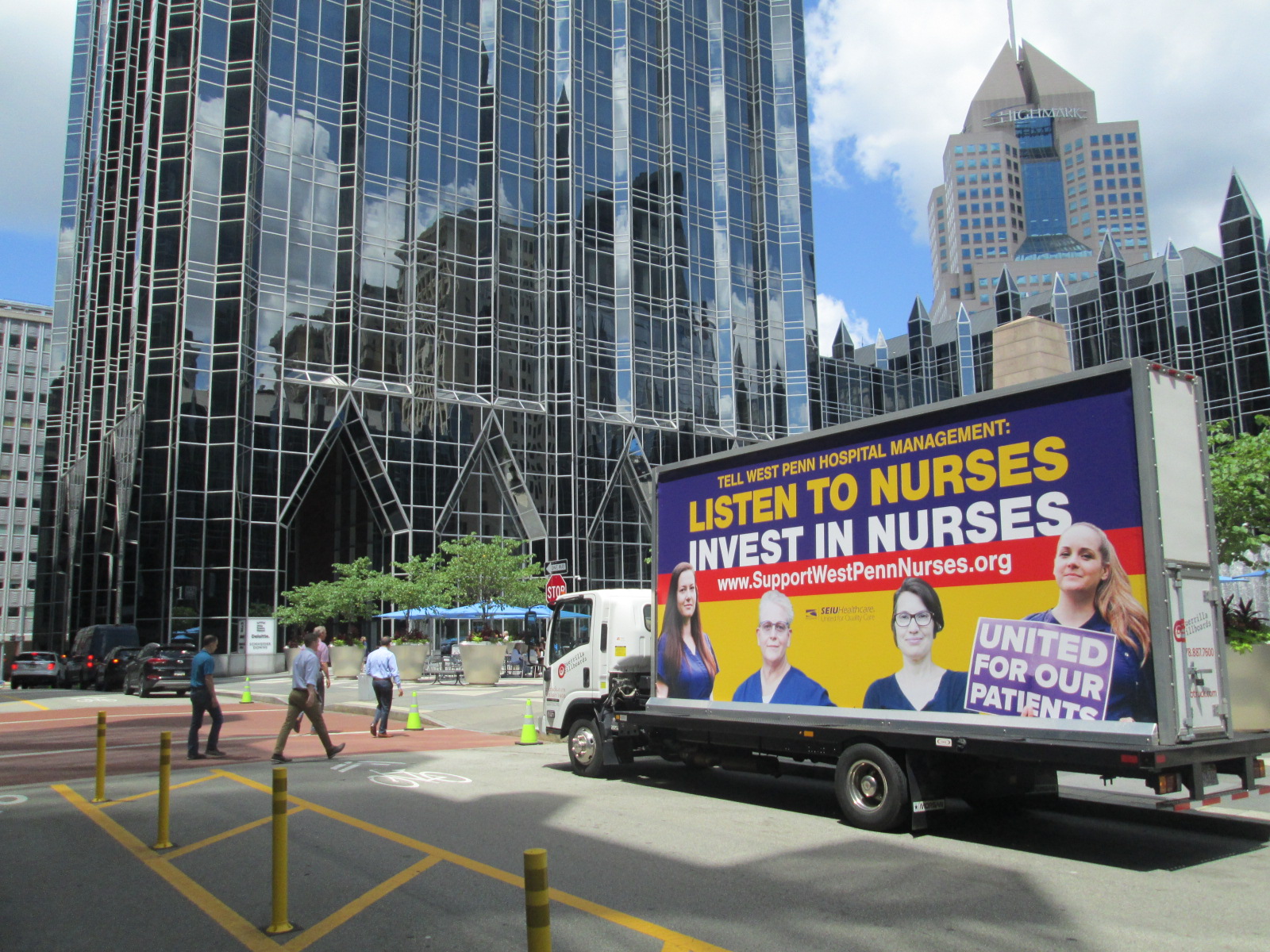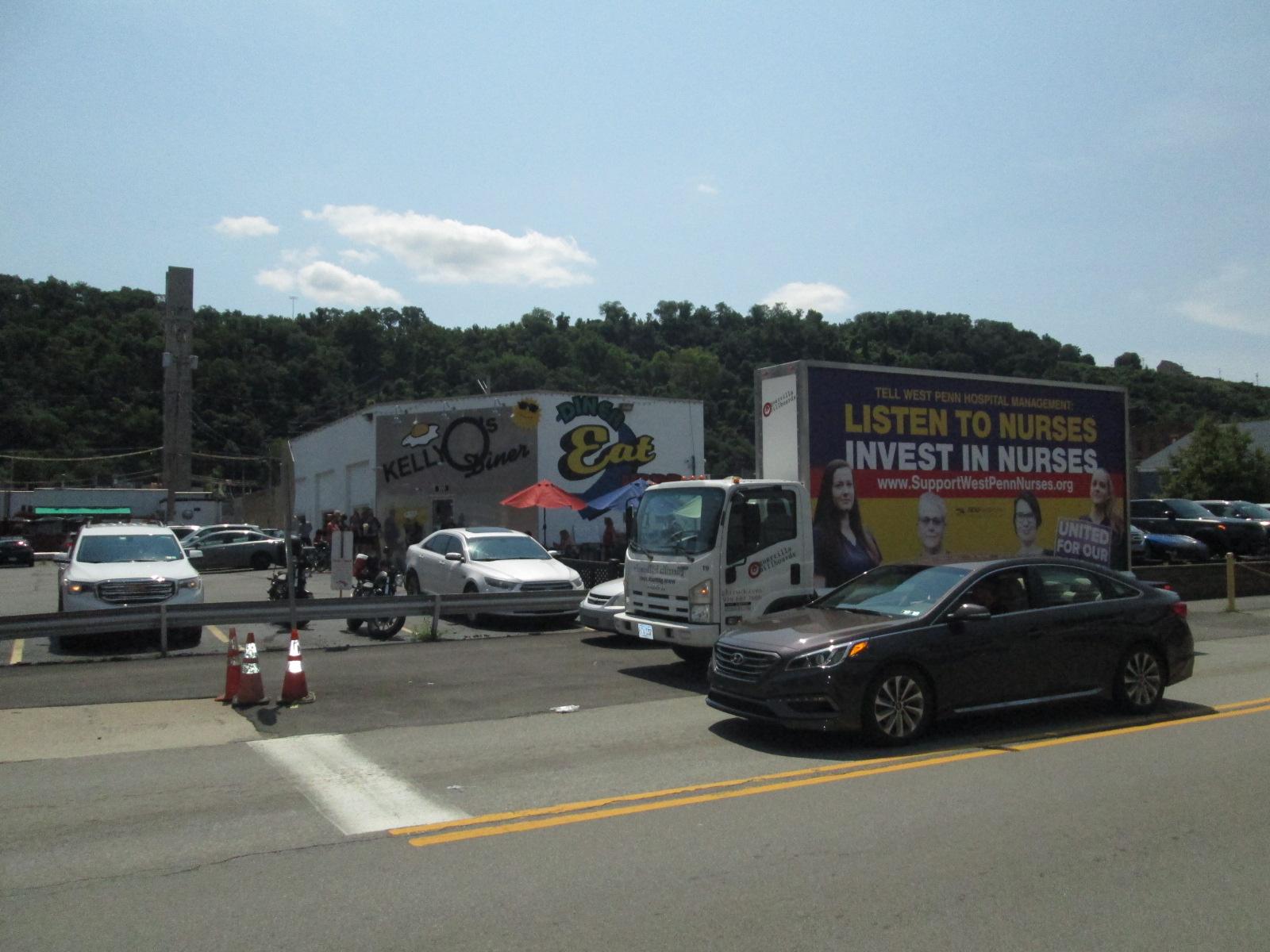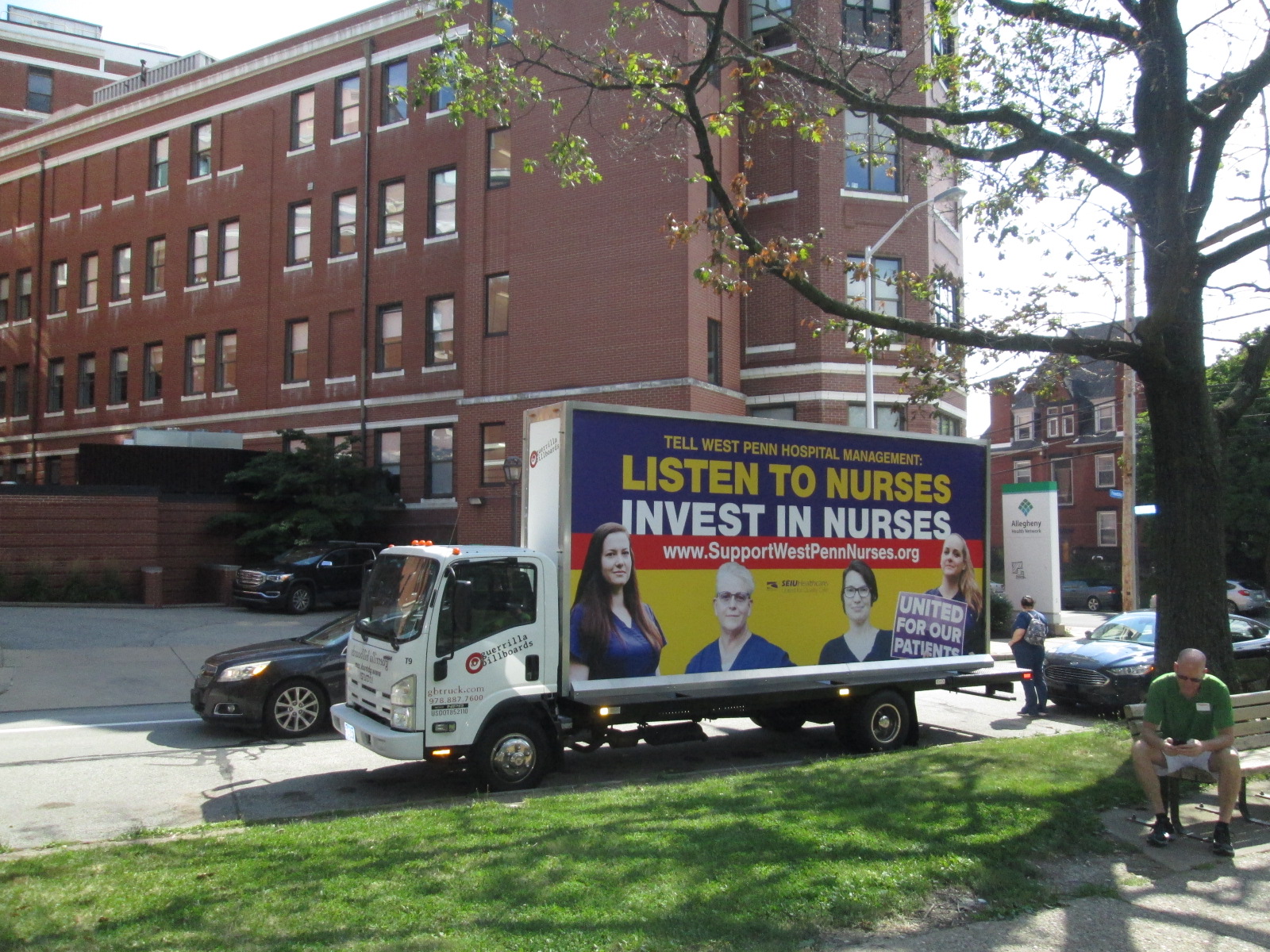 Listen To Nurses Invest In Nurses – Pittsburgh PA
Following months of inconclusive contract negotiations, including more than 20 negotiating meetings with hospital management, the nurses at Pittsburgh's West Penn Hospital, and their union SEIU Healthcare Pennsylvania, deployed a mobile billboard truck to circulate around various high visibility spots in Pittsburgh.
Amplifying public awareness about the nurses' concern for the staffing situation at the hospital and the shortage of nurses, the billboard truck toured various zip codes around the city.  Included were the hospital's Bloomfield neighborhood, as well as nearby Lawrenceville and East Liberty; the vibrant Strip District; downtown Pittsburgh; and around PNC Park as thousands of fans streamed in for baseball games.
More campaigns for Labor Unions
More campaigns around Pittsburgh, PA