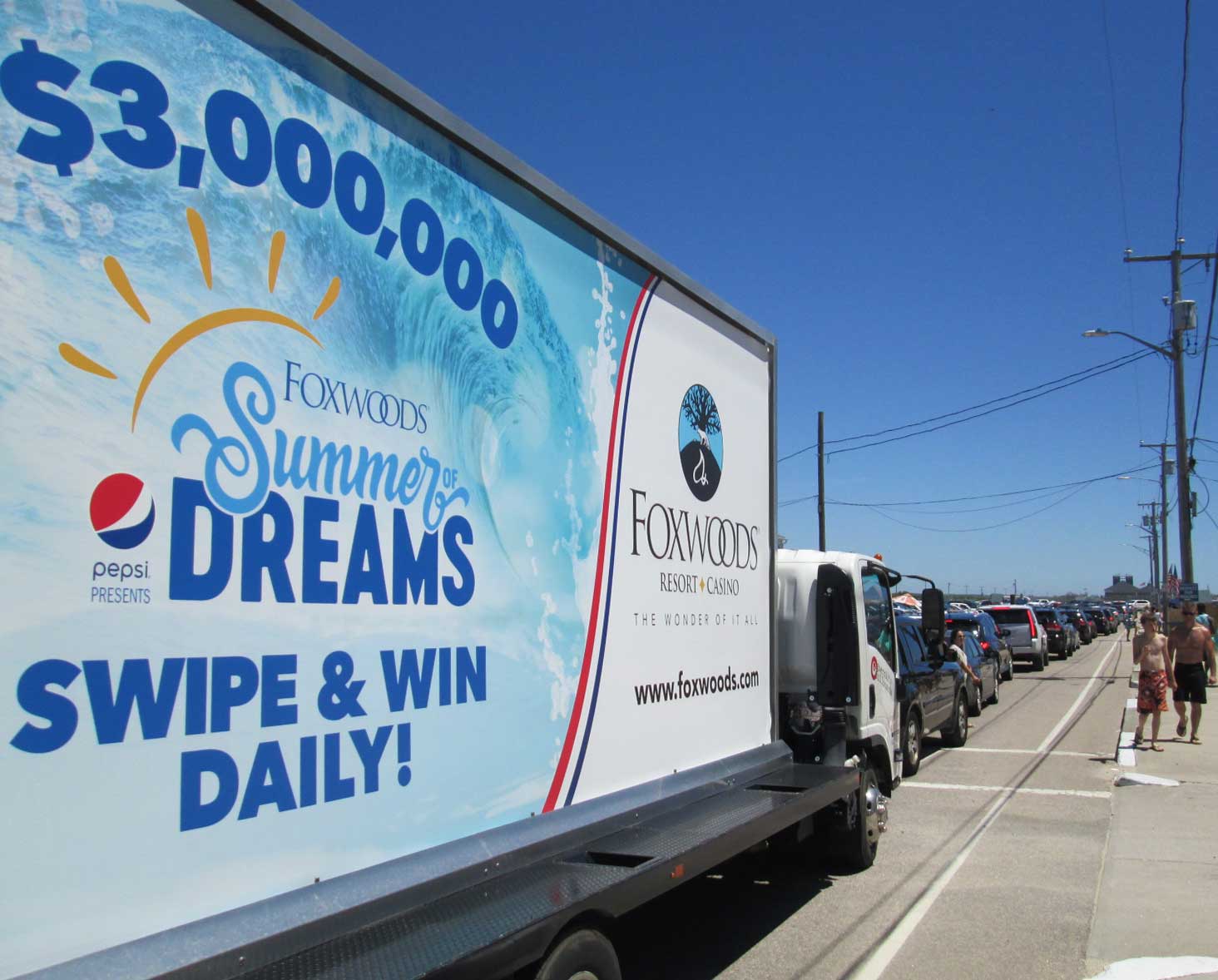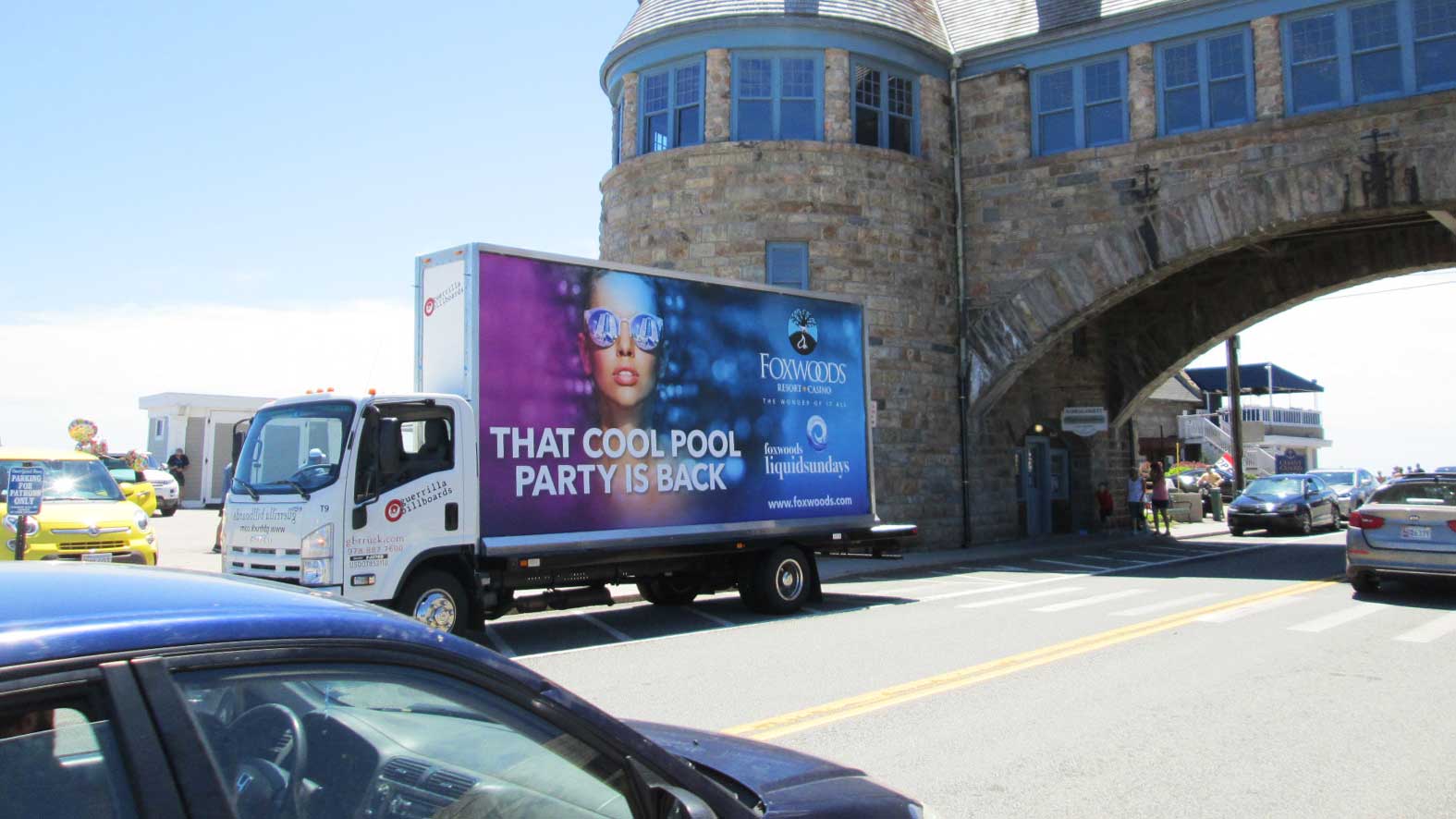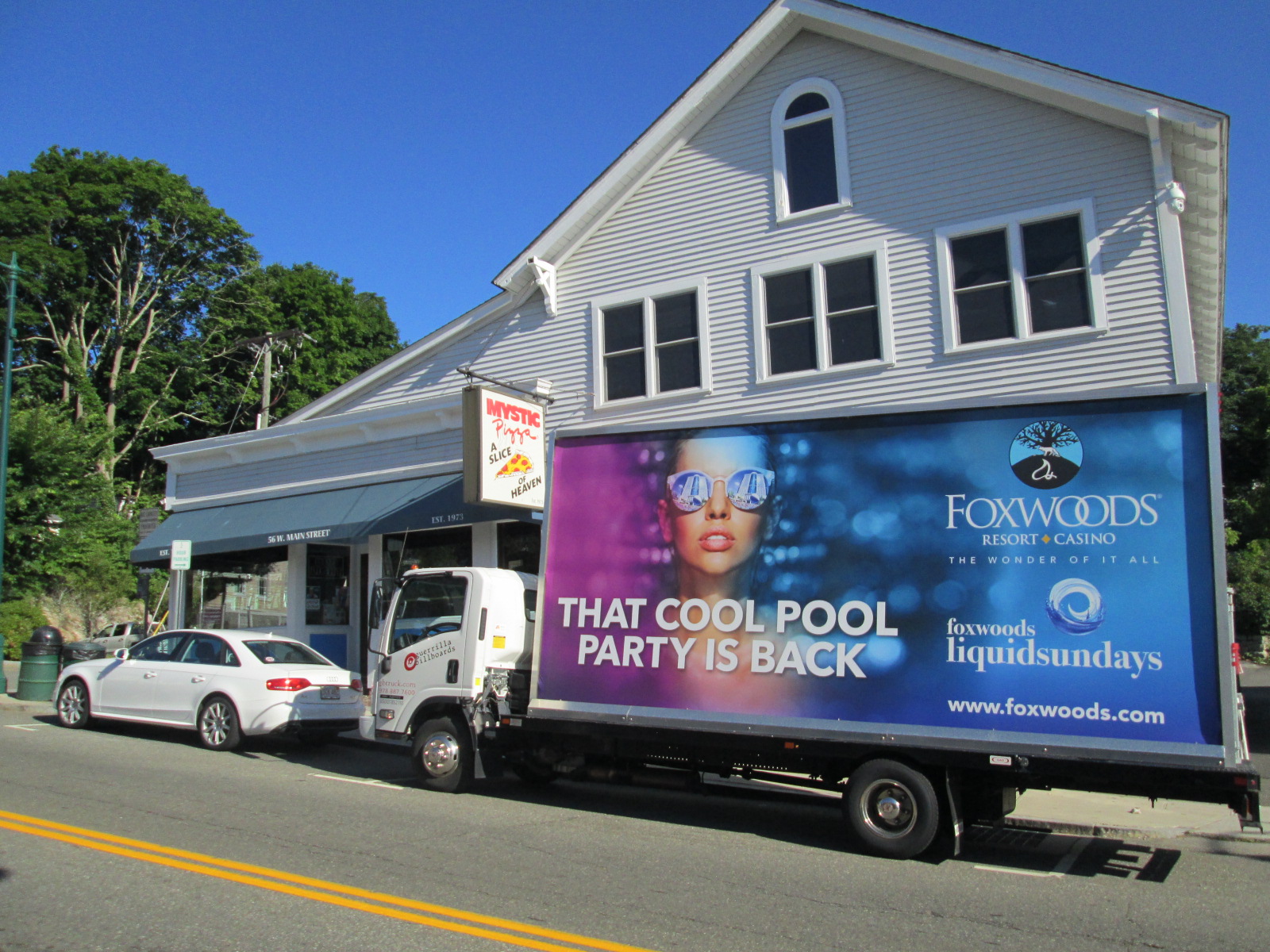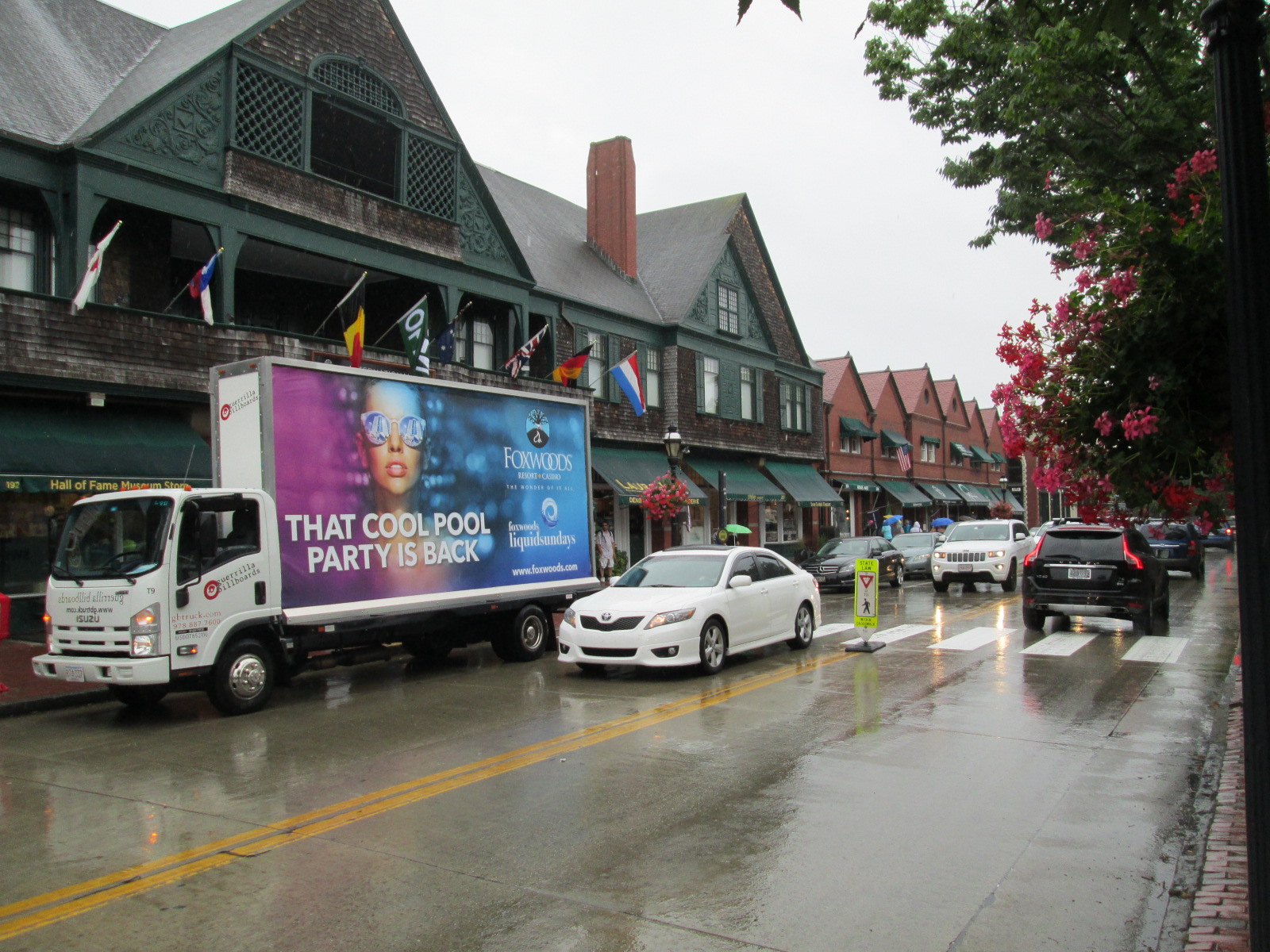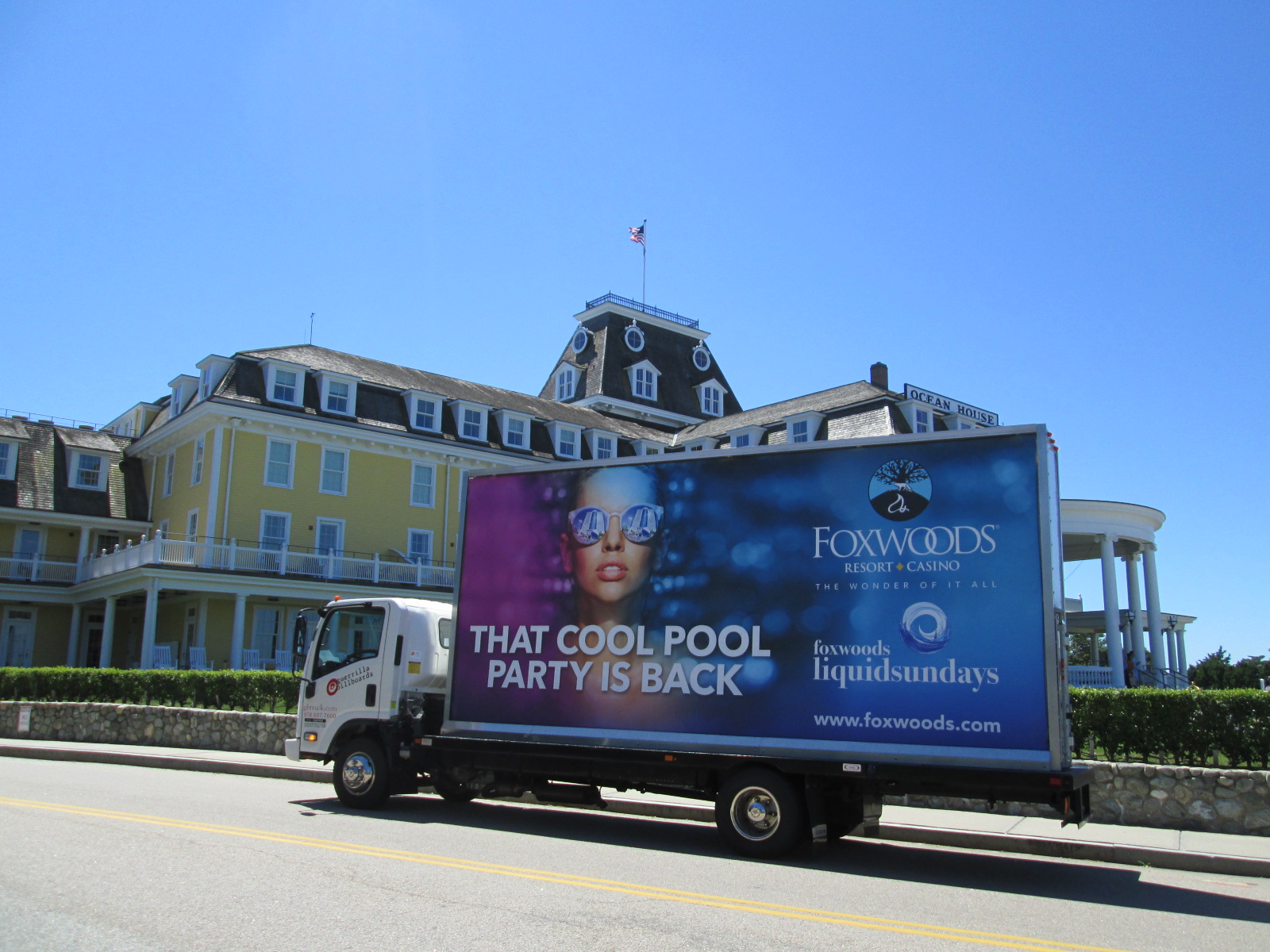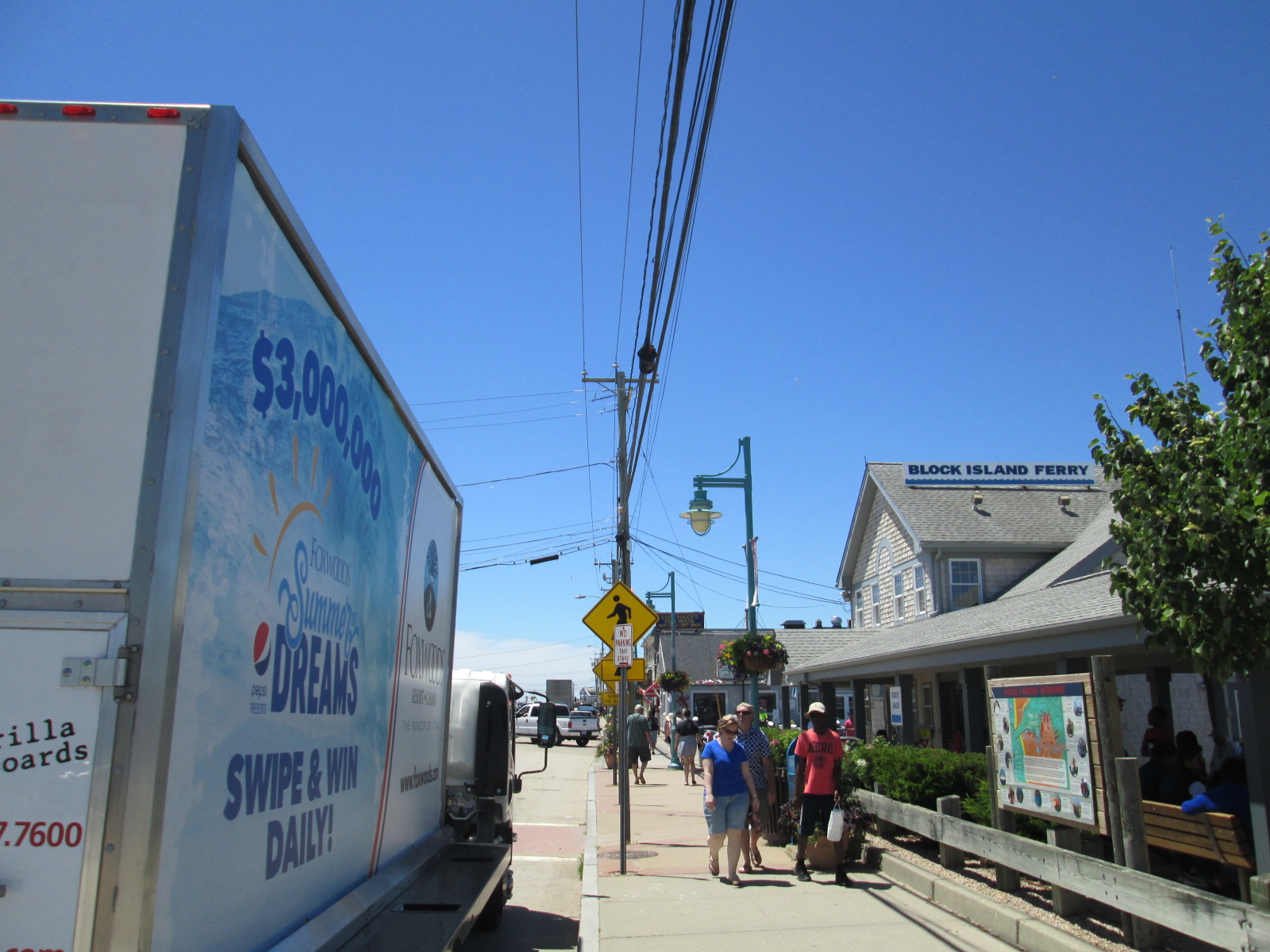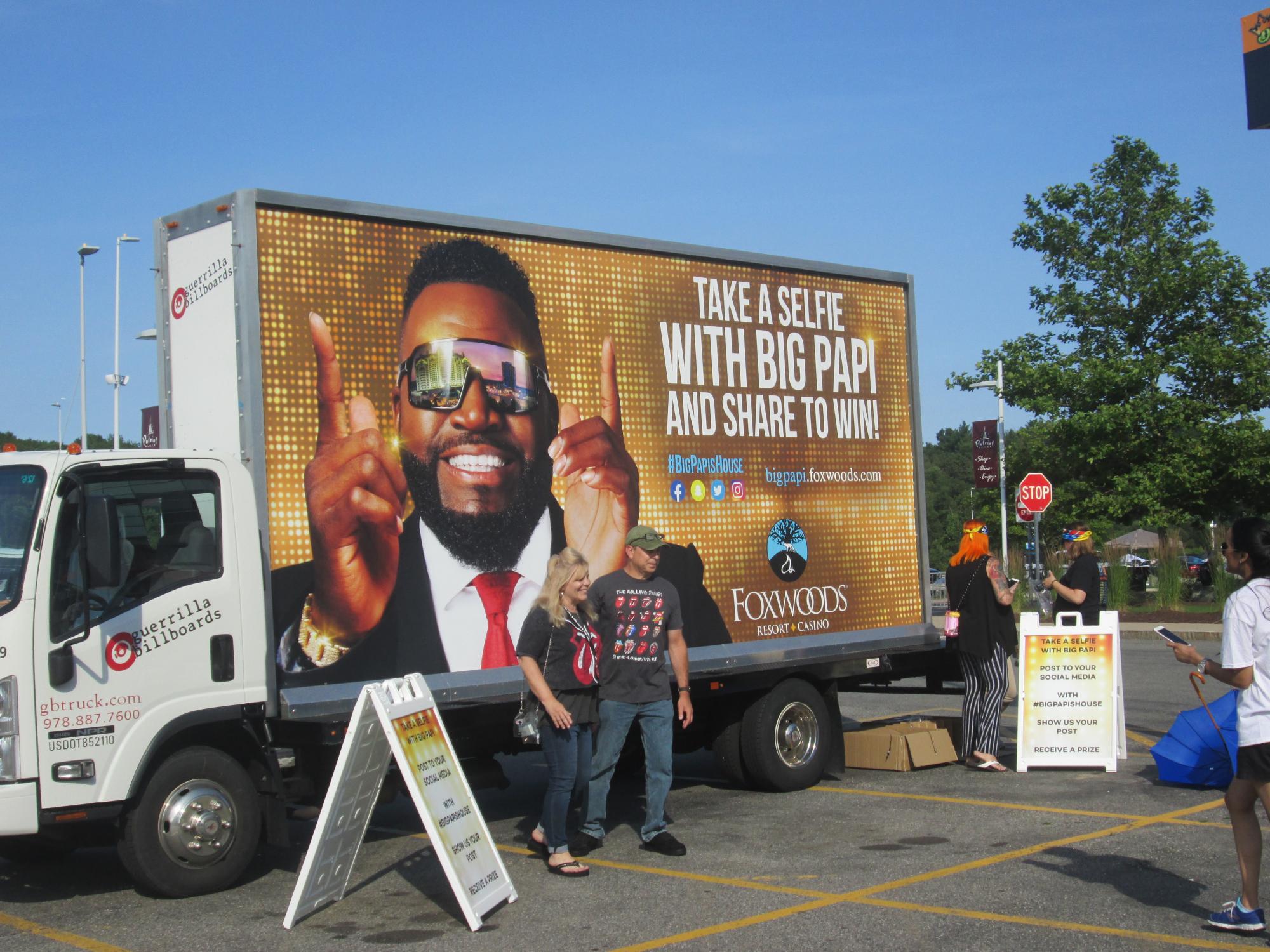 Foxwoods Casino Promotion
In order to reach a key customer base during the busy summer months over teh course of several years, Connecticut's Foxwoods Casino utilized a variety of outdoor advertising media.
With its mobile billboards ads, the billboard trucks operated along the Connecticut and Rhode Island shores, targeting crowds along the beaches in Misquamicut and Narragansett, and well as the busy tourist spots of Watch Hill, Point Judith, and Newport RI.
Foxwoods also leverages its relationship with Gillette Stadium to position the truck for an expereintial marketing activiation with fans heading into a Rolling Stones concert.
More campaigns for Entertainment Events
More campaigns around Providence, RI